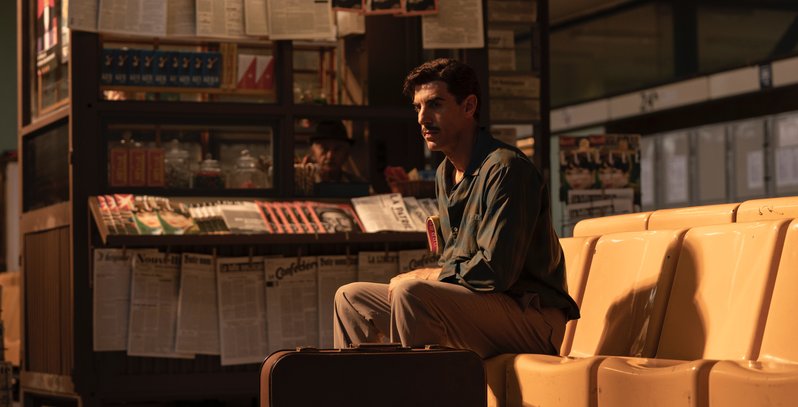 To what lengths would you be willing to go to show loyalty to your country? For most of us, that extends to supporting our national sports team, paying our taxes and taking part in elections. For some, they want to take that devotion even further by immersing themselves into espionage and risk their lives and families for what they believe in.
In Netflix The Spy, Sacha Baron Cohen plays the role of real-life Mossad agent Eli Cohen who went through great lengths to spy on the Israeli government for his native Syria, but in the process ended up losing who he was in the process:
Forget James Bond and his high-action pursuits, The spy uncovers the reality of what the life of a spy is about and based on the evidence of this movie by director Gideon Raff (The Red Sea Diving Resort) the truth seems even more tense and harrowing than whatever Bond gets up to as Cohen finds himself torn between his real life and that of his undercover identity.
For Cohen, who is famous for his outrageous comedy roles, this is a welcome change of pace for him and showcases his outstanding dramatic abilities too as he truly immerses himself into the life of Eli Cohen in what could be a piece of perfect casting for the role. This looks like yet another big movie for Netflix that could also show that you don't need guns and explosions to keep you on the edge of your seat, but just good old-fashioned talent.
The best part is that Netflix is releasing this movie next week Friday September 6th to the world, so we need not wait long to see it.
The official synopsis is below:
THE SPY is inspired by the real-life story of former Mossad agent, Eli Cohen, who successfully goes undercover in Syria in the early 1960s. Cohen becomes close enough to ambitious military leaders and their rich friends to earn a game-changing level of trust about Syria's biggest anti-Israel secret initiatives
Last Updated: August 29, 2019