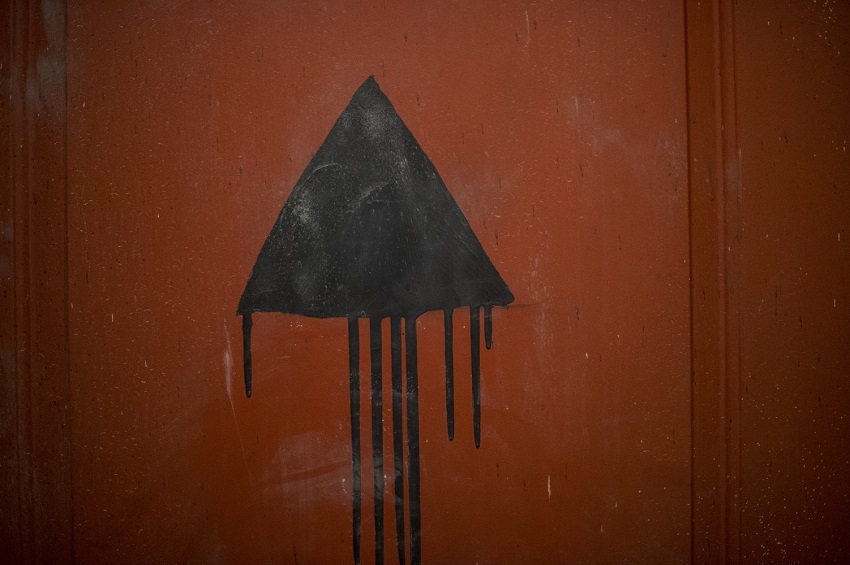 Imagine walking into the Critical Hit bunker and one of the first things you hear is, "hey Trevor watch this trailer – you'll like it!" Hmm. You stop. Your eyes narrow and dart around, and you listen carefully. Something's up, something not good.
The Void is the upcoming horror movie from the writer/director pairing of Jeremy Gillespie and Steven Kostanski (Father's Day). When a patrol officer takes a seeming mugging victim to a local hospital, things take a decided turn for the worse and quickly spiral into a nightmare when strange cultists appear and people inside the hospital start… changing.
The official plot synopsis is as follows:
When police officer Carter (Aaron Poole) discovers a blood-soaked man limping down a deserted road, he rushes him to a local hospital with a barebones, night shift staff.

As cloaked, cult-like figures surround the building, the patients and staff inside start to turn ravenously insane. Trying to protect the survivors, Carter leads them into the depths of the hospital where they discover a gateway to immense evil.
I'm not a horror fan, so when I get told to watch a trailer for a horror movie it's bound to be worse than usual. Let's take a look:
I don't think there's anything really special about the setup and we can all predict how the story will play out, but that's the case for most horror movies and not something I generally consider to be to their detriment. Judging by the trailer, where The Void excels is with a very intense atmosphere and incredibly creepy and disturbing visuals.
A hospital at night, strange cultists, hell dimensions, monsters, people turning into monsters, people with… things… inside them, oozing growths – everything I don't want from a movie, but definitely one for horror movie fans.
I can tell you right now there's no way in hell I'll ever watch this movie, but what do you think?
The Void is due for release in the US on 7 April. Written and directed by Jeremy Gillespie and Steven Kostanski, it stars Aaron Poole, Ellen Wong, Kathleen Munroe, Kenneth Welsh, Stephanie Belding and Evan Stern.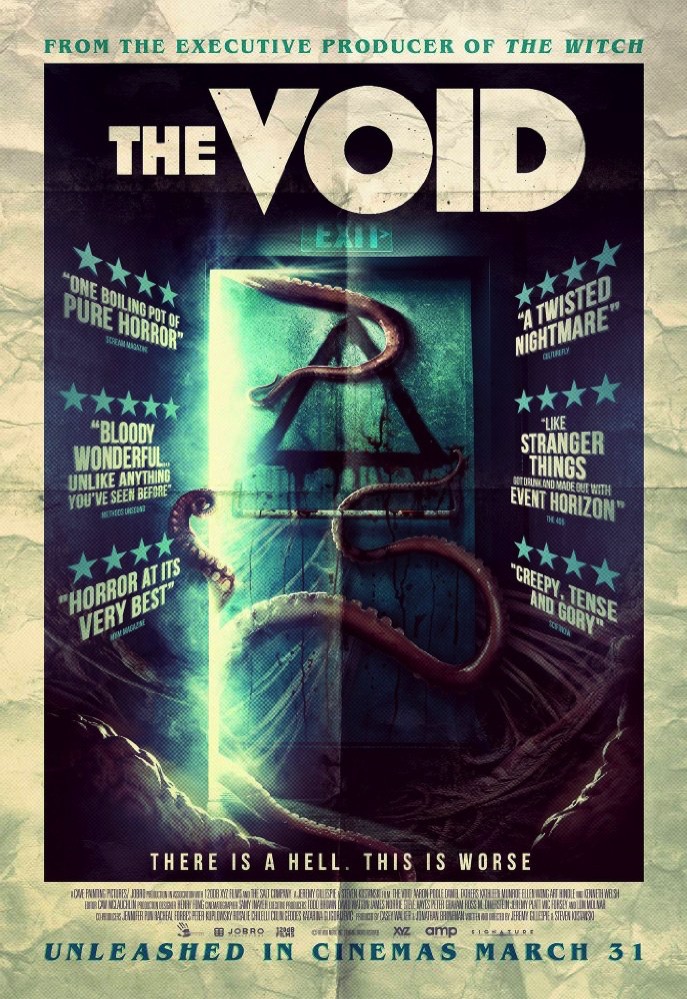 Last Updated: February 21, 2017