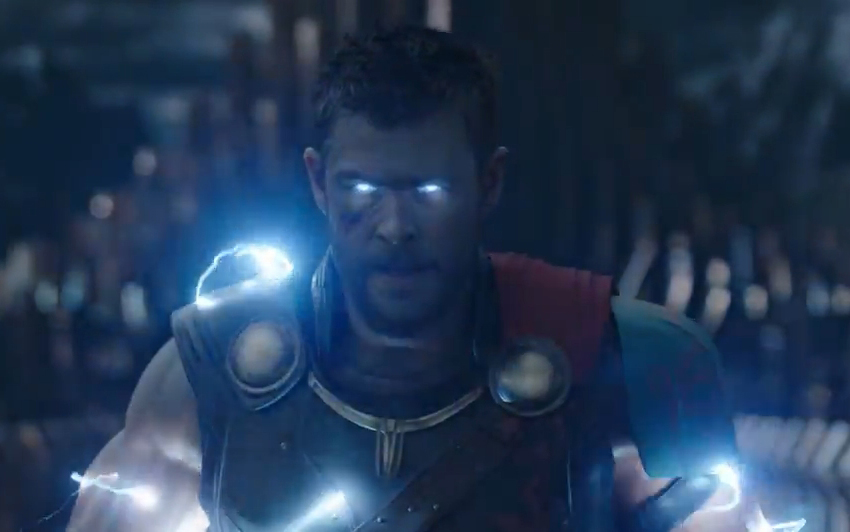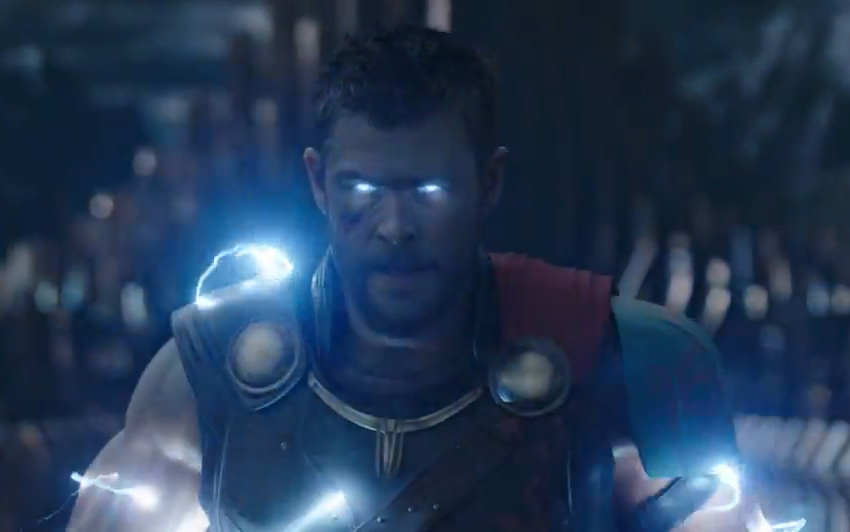 A new trailer for Thor: Ragnarok was unveiled during Marvel's panel at Comic-Con, and everything from its opening voiceover from Chris Hemsworth to its retro title treatment and music and all the epicness that follows is made out of pure awesome! Don't believe me? Then check out the trailer below for yourself!
HOLY CRAP! Director Taika Waititi just keeps on delivering with this subversive, off the wall tone, and I'll be damned if it doesn't work gangbusters! Cate Blanchett also appears to in top form as Hela – who makes certain to point out that she is the actual God of Death. This leads to Thor himself seemingly calling down the godly lightning and I think my brain just exploded.
Ever since Marvel first introduced Thor, they've been downplaying his Norse god aspects from the comics, instead describing him and the rest of the Asgardians merely as powerful aliens that were worshipped as gods. Thor: The Dark World in particular went out of its way to rationalize the supernatural elements of Thor's world as just really advanced science. There's absolutely nothing scientific about a horde of warriors on winged horses or… Oh my lord, is that Surtur, great fire demon of Musphelheim who will bring about the end of all things in Ragnarok?! Yep, Marvel and Waititi are definitely smiting that idea of alien science under a thunderous hammer and I could not be happier!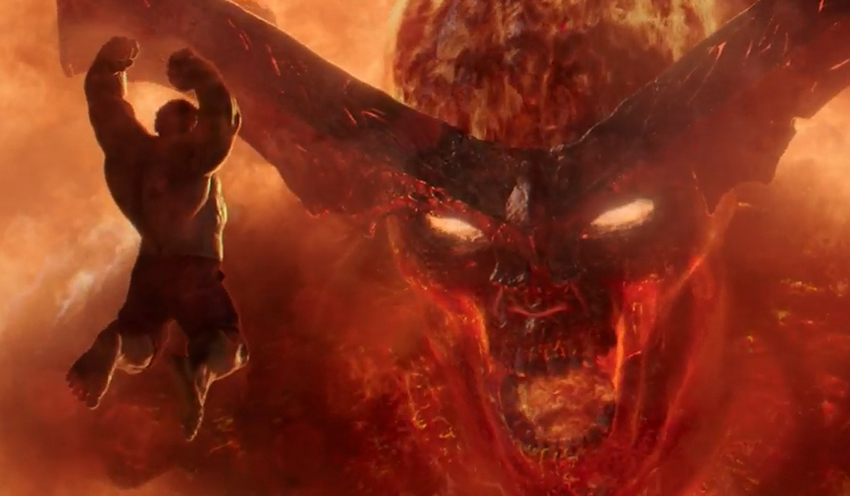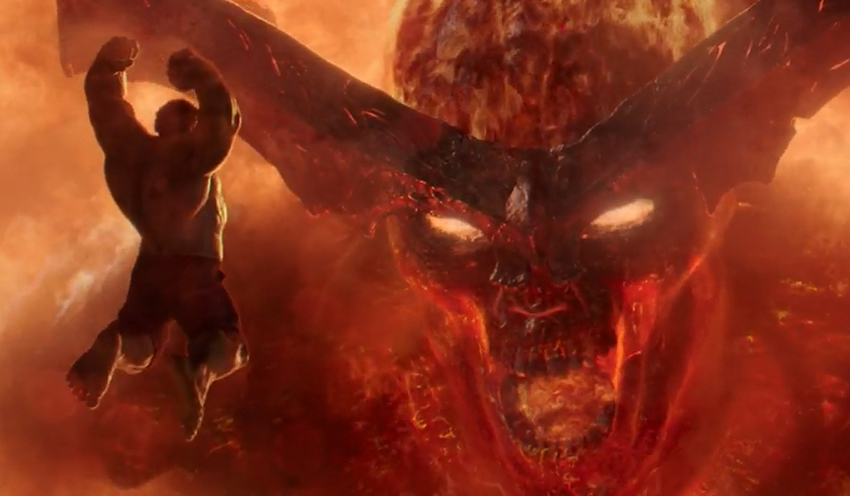 Thor being more godly is not the only thing that will be different in Thor: Ragnarok. During the panel it was revealed that this movie takes place four years after the events of Thor: The Dark World and at least two years after Avengers: Age of Ultron. It was during the closing moments of that latter film that we saw Mark Ruffalo's Bruce Banner exile himself into space after feeling guilt about the monster inside. Well, it would seem that monster is very much on the outside now and has been for some time!
Revealed during the panel was the fact that Bruce has been hulked out on the planet Sakaar this entire time, with the Hulk simply refusing to transform back into his puny human self in the last two years. Just as Ruffalo teased recently, and we saw at the end of that trailer above, this has resulted in a major change for the green goliath.
He's a little perma-Hulked. Because he has been the Hulk for two years now, he has the vocabulary of a two-year old… So we have a speaking Hulk!
Along with that awesome and colourful trailer, we also got a new…. awesome and colourful poster!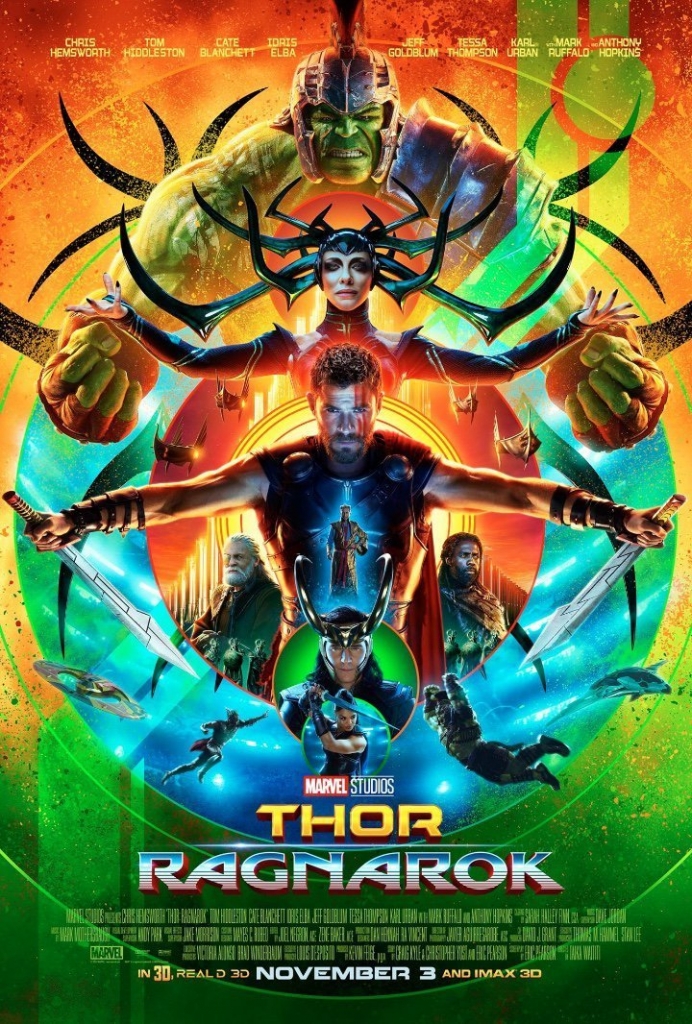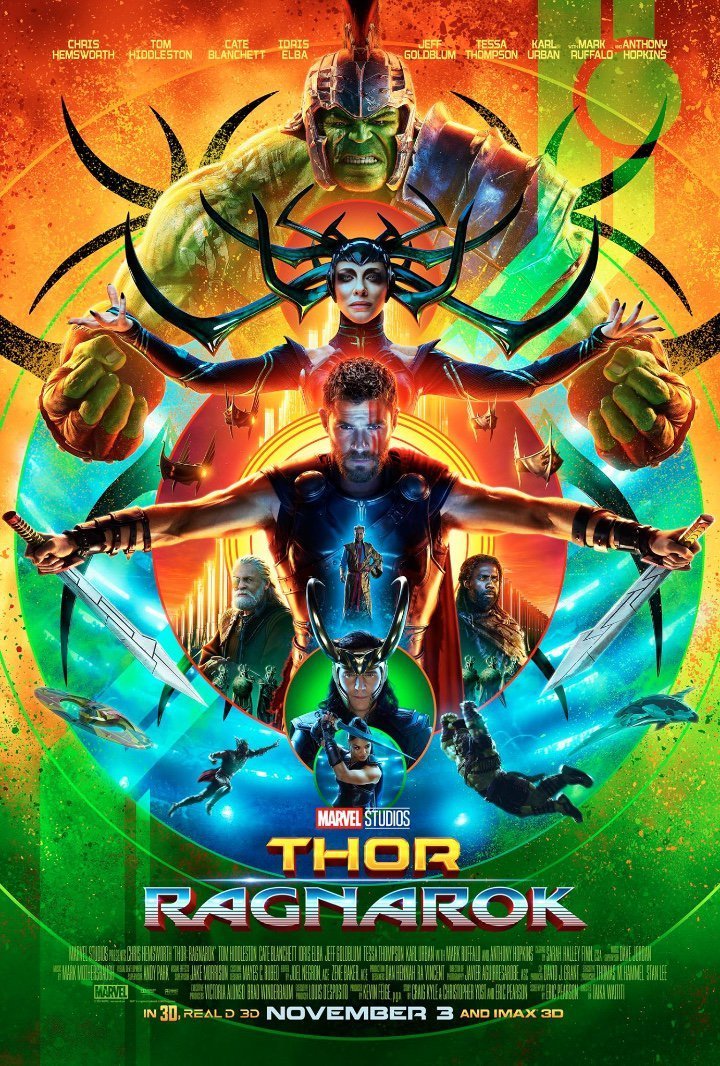 Thor: Ragnarok also stars Tom Hiddleston, Tessa Thompson, Idris Elba, Anthony Hopkins, Jeff Goldblum, and Karl Urban. It is scheduled for release on November 3, 2017. Here's the full official synopsis:
In Marvel Studios' Thor: Ragnarok, Thor is imprisoned on the other side of the universe without his mighty hammer and finds himself in a race against time to get back to Asgard to stop Ragnarok — the destruction of his homeworld and the end of Asgardian civilization — at the hands of an all-powerful new threat, the ruthless Hela. But first he must survive a deadly gladiatorial contest that pits him against his former ally and fellow Avenger — the Incredible Hulk!
Last Updated: July 23, 2017