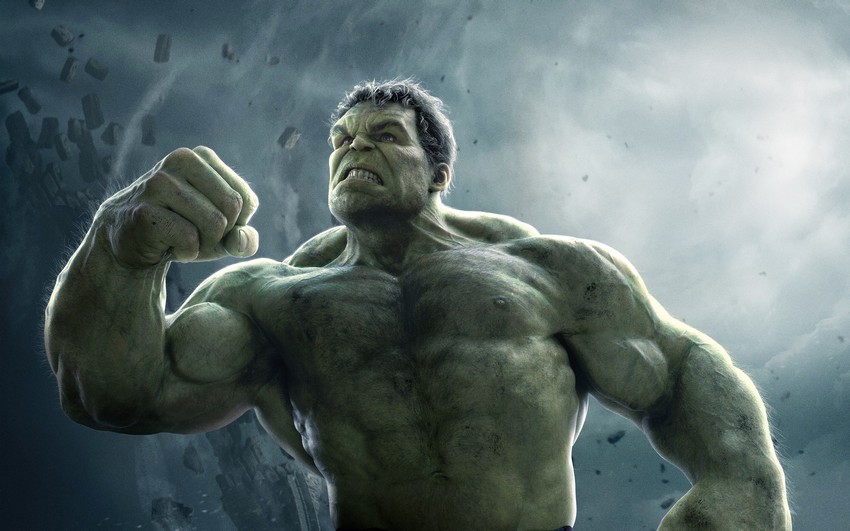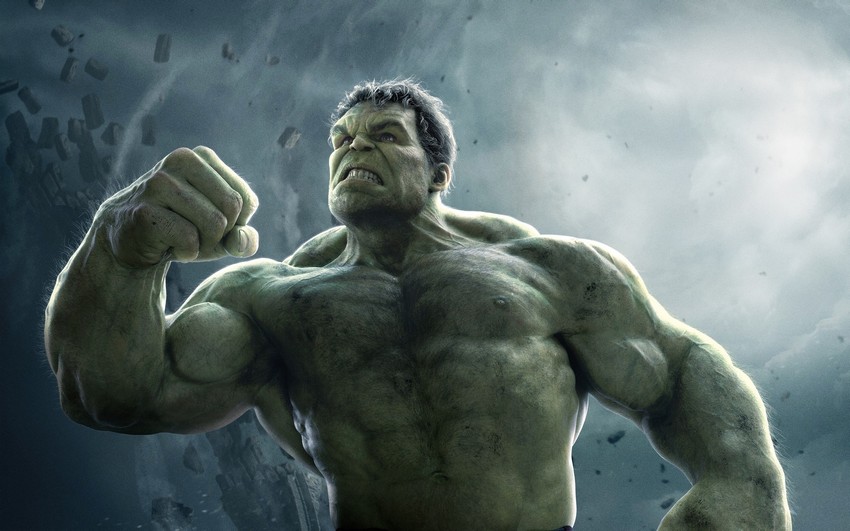 As everybody knows, HULK SMASH! If it were up to the horde of fans though, Marvel's green goliath would be smashing up the box office on his own. 2008's Incredible Hulk, starring Edward Norton as Bruce Banner and his not-so-jolly-green giant alter ego, was a middling success with critics and only made modest bank at the box office. After Ang Lee's non-Marvel Cinematic Universe version of Hulk a few years earlier, it appeared that audiences were tepid on a solo Hulk movie at best.
However, when Hulk next appeared on screen it was in Joss Whedon's record-breaking, critically acclaimed 2012 team-up film Avengers, played by Mark Ruffalo. Besides for giving us one of the most successful films of all time, Whedon and Ruffalo seemed to just get the Hulk like nobody else before them. Suddenly fans were going green again. Except, despite rumours continuously popping up every once in a while, we haven't heard a peep about a solo cinematic adventure for Hulk.
And it looks like things are going to stay that way, according to Rufallo himself, who spoke to Variety during this weekend past's D23 Expo.
I want to just make one thing perfectly clear today: A standalone Hulk movie will never happen. Because Universal has the rights [to a standalone Hulk movie], and for some reason, they don't know how to play well with Marvel… And they don't want to make money…

We talked about it, but I don't see it in the cards… It means a lot to me… I really love this character.
As the actor explains, Universal Pictures actually owns the rights to distribute any Hulk films, so while Marvel might want to do something with the character, they can't do so in a solo capacity without approval. The two studios had previously collaborated on the aforementioned Incredible Hulk, but it looks like that relationship has broken down for some reason. You would think that all that money Marvel are making in movies containing the Hulk would make Universal… green with envy, but apparently not.
So where does that leave Hulk? Well, when we last saw him was in Avengers: Age of Ultron, with that movie ending with Hulk looking for some alone time on a quinjet to nowhere. Next he will be showing up in Thor: Ragnarok, which actually seems to be borrowing more from classic Hulk comic book storyline "Planet Hulk" than any Thor arc. And it appears that there is a reason for that as Thor: Ragnarok is seemingly kicking off a three-movie character arc for Hulk that will result in "big changes" across Avengers: Infinity War and its follow-up. This was revealed by Ruffalo and fellow Avengers actor Don Cheadle – whose War Machine has his own arc to go through after being gravely injured in Captain America: Civil War – when they spoke to Fandango at D23 as well.
"There's a huge change for Hulk & for Banner & it doesn't get resolved in the first #InfinityWar…" – @MarkRuffalo #D23Expo via @Fandango pic.twitter.com/LzbMtTlzZi

— ErikDavis (@ErikDavis) July 16, 2017
There's a huge change for Hulk and for Banner and it doesn't get resolved in the first Infinity War. It sort of culminates in the second Infinity War. There's a lot of surprises.

And bringing in Thor as well – Thor 3 is the beginning of a lot of changes for Banner and Hulk.
Ruffalo wouldn't reveal just what those changes are, so right now it's all for speculation. Luckily for you guys, I'm a master speculator.
Throughout Hulk's history, the Banner and Hulk personas have been two separate entities that really can't stand each other. However, in the Planet Hulk storyline, in order to survive the harsh environment, the Hulk and Banner personalities came to an agreement. As a result, Hulk stayed in control the entire time, but Banner lent him his intellect, giving us a Hulk that was far more than just a mindless rage monster. Could Thor: Ragnarok be the start of this more intelligent Hulk?
Marvel made sure to not show off any shots of Hulk during their D23 Infinity War footage reveal, but this could be due to the CG not being complete yet for the character. Or it's because Hulk is going to be a much different character by then. We won't have too long to find out though, as Thor: Ragnarok hits cinemas on November 3, 2017. Avengers: Infinity War and the still untitled fourth Avengers film release on May 4, 2018 and May 3, 2019, respectively.
Last Updated: July 19, 2017