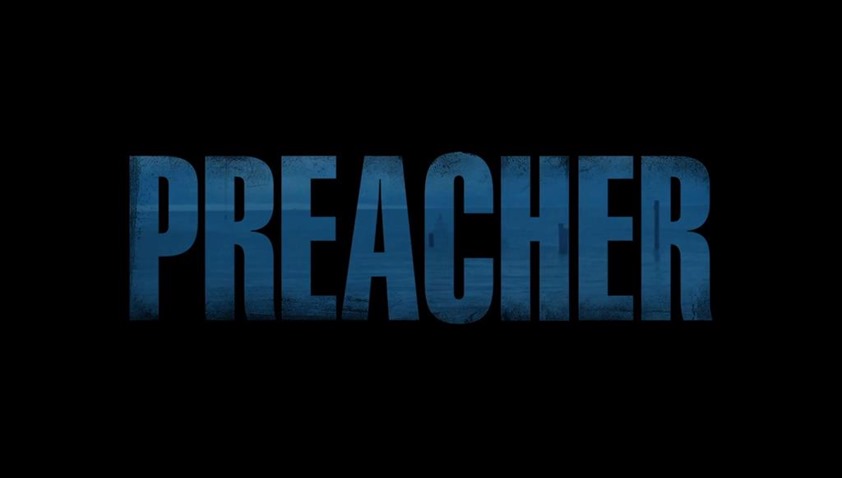 Preacher may be known for its 66-issue run (give or take a few specials) that starred a trio of delinquents in a literal search for the almighty one himself, but I'll always remember that series for something else: Its villains. Jesse Custer's journey to hold God accountable for his sins and abandoning the world was a road trip that included detours back home for the worst family reunion ever, a Nazi-obsessed BDSM fanatic and the Saint of Killers himself.
Killer and sadists who were hot on the trail of Custer, Tulip and Cassidy. While the unholy trinity of the series leads may have dealt with those threats along the way, there was always someone far worse than an immortal heavenly death machine that was hunting for Custer. What could be worse than an unstoppable cowboy from beyond the grave with an axe to grind? A German who wanted to kick-start Armageddon, that's what. Say hello to Herr Starr in the latest trailer for season 2 of Preacher:
Based on the popular cult comic book franchise, Preacher tells the absurdly twisted tale of Jesse Custer, a small-town preacher inhabited by an angel-demon spawn that gives him the power to make people do his bidding, Tulip, his volatile true love, and Cassidy, a 119-year-old Irish vampire. After Jesse accidentally discovers that God is absent from Heaven, the three of them set out on a road trip to find Him, all while being hunted by the Saint of Killers, an unstoppable, mythical killer from Hell.

The gang's pursuit leads them to New Orleans, where they must dodge local gangsters, dangerous agents, and other unimaginable mayhem on their way to uncovering an even bigger secret.
If you thought season one of Preacher was weird, then you ain't seen nothing yet. With the cast established, the location of the first season a smoking crater and the direction decided on, season 2 is shaping up nicely. Herr Starr won't be alone in his mission, as the German happens to have an entire religious organisation backing up his actions in the form of the Grail.
If this version of the Grail is anything like the comic book version, then expect to see a figurehead whose favourite pastimes include mass murder and pies, the true secret of the bloodline of Jesus Christ himself and the friendship between Cassidy and Custer truly cemented. He ain't heavy, he's my vampire brother.
Last Updated: July 22, 2017