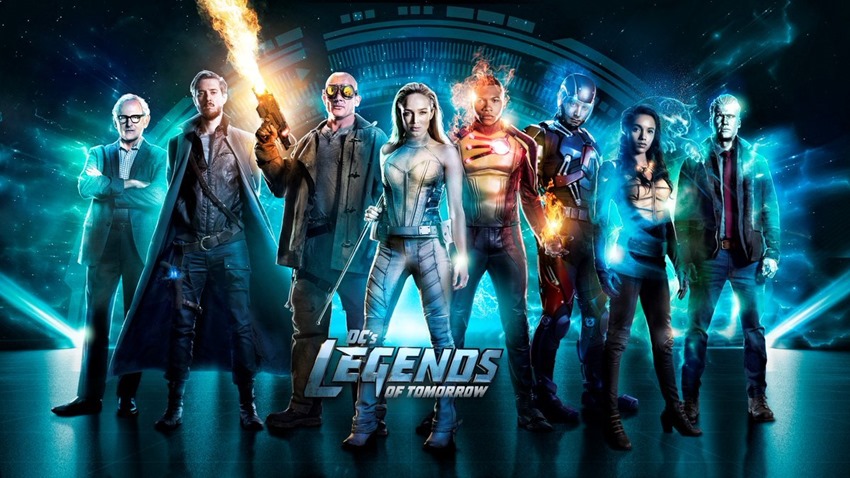 It's weird when you think about it. DC's Legends of Tomorrow was pretty much the worst show in the Arrowverse when season 1 rolled around. Going into the second season, the bar wasn't exactly set high. So imagine the surprise of finding that this CW show had managed to retune itself to take advantage of its cast of misfits and create the best show in the CW series block.
Really, it was so much better. Like any other CW show, it still had a heaping amount of sappiness and soul-searching in each episode (Usually prefaced by someone saying "I should go talk to them"), but the bits between the emotion segments were brilliant. Watching the Legends work their way across Arthurian sagas, moon landings and World War One was thrilling stuff.
An adventure that might have broken the timestream in the process. Season 3 of DC's Legends of Tomorrow is back on the small screen soon. Here's a trailer for it that confirms an age-old rule in life: DIE CLOWN!
I will never not love this show for having fun with a wacky timeline of DC comics characters and villains. I swear I saw B'Wana Beast pop up there. Time needs to be fixed, Rip Hunter is still a wet blanket and something evil is lurking in the shadows and ready to pounce on the team now that they're done with the Legion of Doom. October 10 is when season 3 kicks off and I really do hope that Mick manages to kill that damn clown.
Last Updated: July 23, 2017