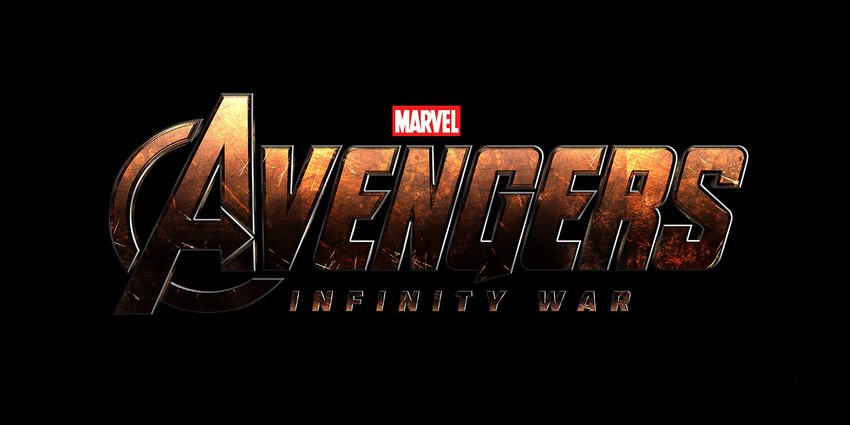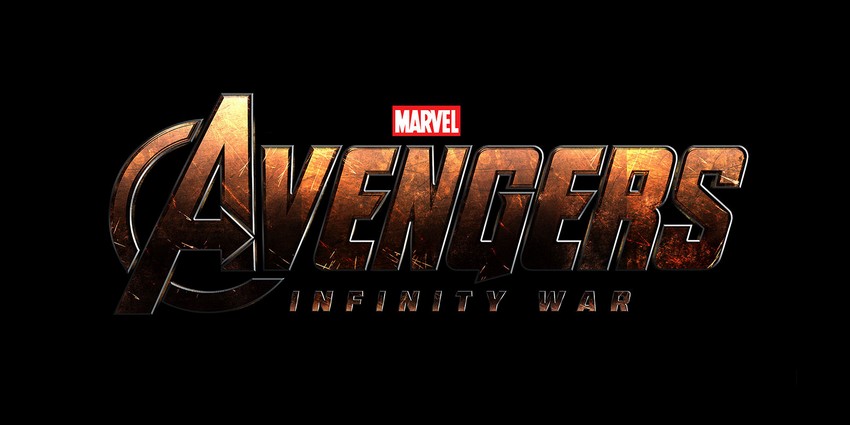 So did you check out that leaked trailer for Avengers: Infinity War yet? Look, it was about as geekgasmic a trailer as I have ever seen in my entire life, looking far better than I could even have imagined, but I certainly wouldn't hold it against anybody if they would rather not experience their first glimpse of this long awaited movie as tilted, grainy, cut-off cell-phone video. People have standards. Not me. But people.
Well, if you're one of those people, then you're in luck because while Marvel has decided to not show that incredible Infinity War footage to the public, the studio has given us something else. At Comic-Con, three separate posters for the upcoming superhero team-up movie to end all superhero team-up movies were on display in Hall H, and Marvel has now released the official combined version of all of these and it looks superb!
Click below to enlarge for a high-res version!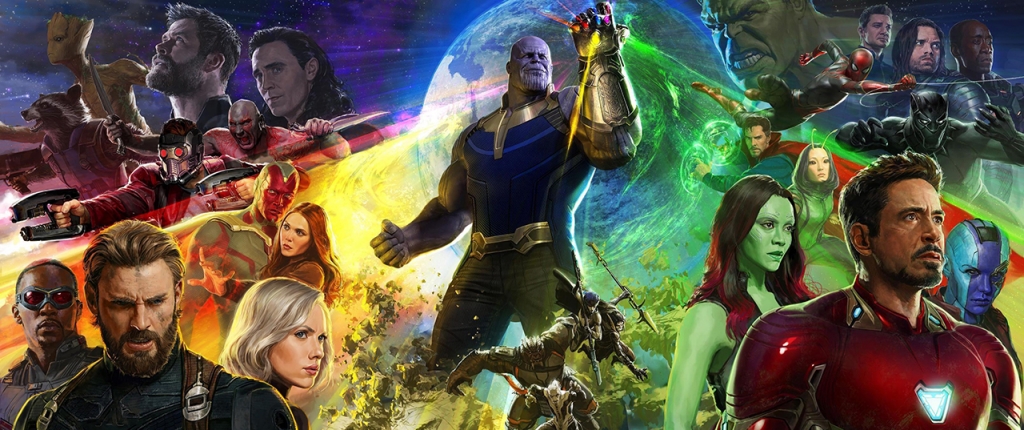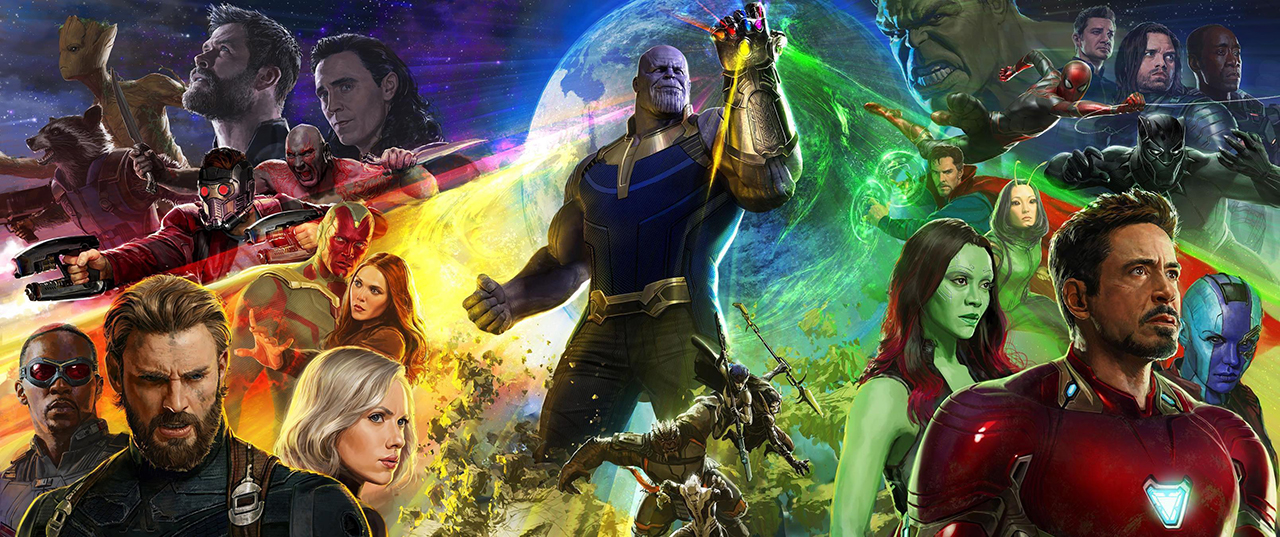 Besides for the fantastic art by Marvel Studios Head of Visual Development Ryan Meinerding, the poster also gives us our first look at Chris Evans' new bearded look for Captain America – or whatever he is calling himself now (Nomad?) since he gave up the shield at the end of Civil War. We also get to see Spider-Man's new suit which [SPOILER ALERT] Tony Stark – whose new armour we can also see here – offers to him at the end of Spider-Man: Homecoming. One of the most surprising looks on this poster is Scarlett Johansson's Black Widow who is now sporting platinum blonde hair. The character's red tresses have been a signature look through her comic book and movie lifetime, so it's intriguing why they decided to change it up now.
Oh and yes, that is indeed teenage Groot you can see up in the left corner. "I am teenage angst!"
Personally for me though, out of the 27 – TWENTY SEVEN!!! – characters on this poster, the big draw is right in the middle, as we can see Josh Brolin's Thanos in all his Mad Titan glory, towering over his Black Order. If you haven't checked out that leaked trailer yet, then let me just tell you that Thanos, armed with the Infinity Gauntlet, appears to be the baddest of cosmic badasses – just the way it should be!
Avengers: Infinity War is co-directed by Joe and Anthony Russo (Captain America: Winter Soldier, Captain America: Civil War) and stars Robert Downey Jr., Josh Brolin, Mark Ruffalo, Tom Hiddleston, Chris Evans, Chris Hemsworth, Jeremy Renner, Chris Pratt, Elizabeth Olsen, Sebastian Stan, Benedict Cumberbatch, Paul Bettany, Samuel L. Jackson, Cobie Smulders, Benedict Wong, Zoe Saldana, Karen Gillan, Vin Diesel, Dave Bautista, Pom Klementieff, Scarlett Johansson, Tom Holland and Anthony Mackie. It is scheduled for release on May 4, 2018.
Last Updated: July 24, 2017