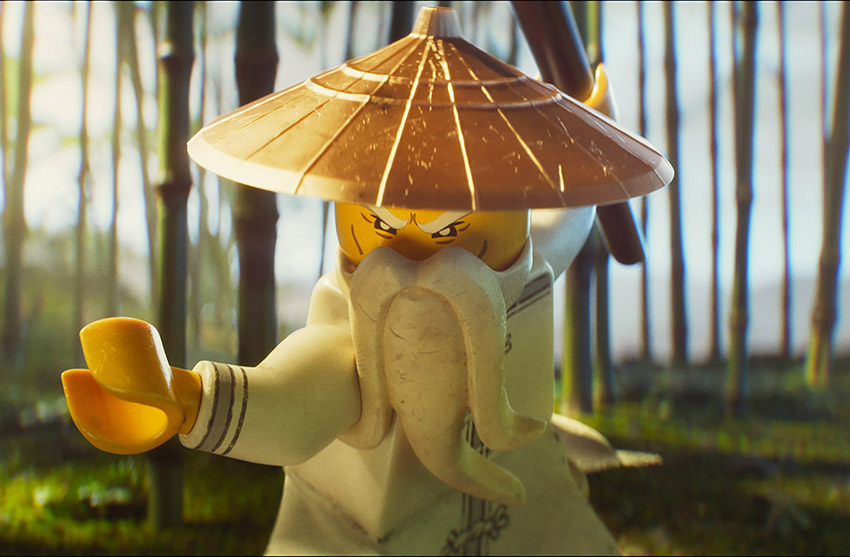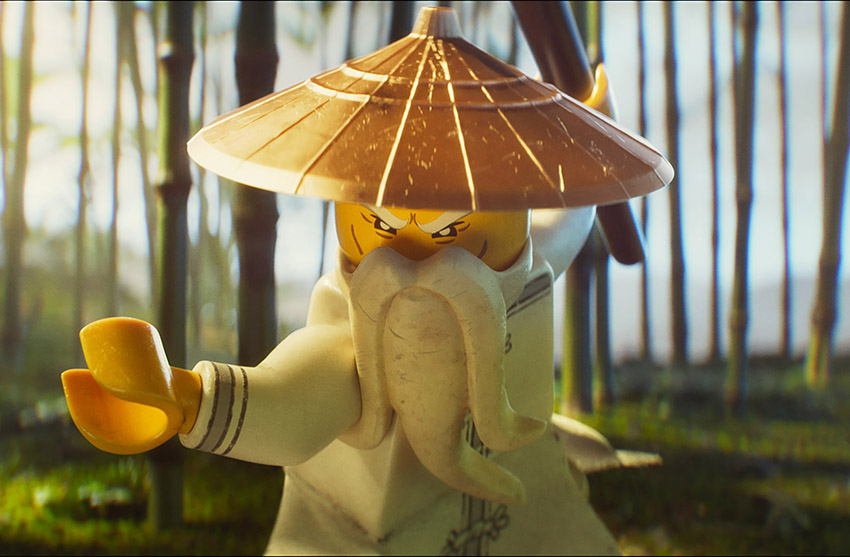 You know, for somebody who loved the blocky hell out of The Lego Movie and The Lego Batman Movie, I sure have not really paid any attention to the upcoming The Lego Ninjago Movie. And I honestly can't tell you why not! I mean, it stars the voice talents of Jackie Chan, who is basically my spirit animal, as well as a host of fan favourite actors like Dave Franco, Justin Theroux and Oliva Munn. Then there's the tongue-in-cheek, wacky humour that had me giggling my butt off at the first two entries in this franchise, which is definitely back here again. So why have I not boarded the hype train yet?
Well, I can't answer that, but what I can tell you is that it's now all aboard, baby! The hype train is rolling out and I'm right in the front, stoking the fires. Yes, the hype train is steam locomotive. I know it's retro, but my analogy doesn't work with moderAH WHO CARES?! The most important thing is that The Lego Ninjago Movie had a panel at Comic-Con this weekend and released a great new trailer that features possibly the cutest Kaiju monster ever!
Most of the cast were in attendance during the panel, but Jackie Chan was unfortunately not available and had to send in his greetings to the fans in attendance via a video message. However, what we learned from this message is that Chan is far more involved in this production than just voicing Sensei Wu. His legendary stunt actually choreographed all the movie's action scenes, acting them out in real life for the filmmakers to then copy with Lego minifigs as reference for the movie.
It was also confirmed that despite the similarities this movie is not set in the same universe as the previous Lego movies. It's completely its own thing. The movie is of course based on Ninjago animated TV series. Don't feel bad if you've never seen it as Theroux explained that "Ninjago is like Fight Club for ten year olds. If you're older than that, you don't know it exists."
The movie version will definitely not just be kids though, as Franco, who voices lead character [strike]Luh-Loyd[/strike] Lloyd explained.
We haven't seen the completed film yet, but I can already say that this film is my favorite project I've ever been a part of… The humor is so specific. They somehow found a balance where it plays equally well to my friends in my 30's and to kids who are five.
The Lego Ninjago Movie also stars Abbi Jacobson, Kumail Nanjiani, Michael Peña and Zach Woods and it is scheduled for release on September 22, 2017. Here are the full synopsis and a brand new poster.
In this big-screen NINJAGO adventure, the battle for NINJAGO City calls to action young Master Builder Lloyd, aka the Green Ninja, along with his friends, who are all secret ninja warriors. Led by Master Wu, as wise-cracking as he is wise, they must defeat evil warlord Garmadon, The Worst Guy Ever, who also happens to be Lloyd's dad. Pitting mech against mech and father against son, the epic showdown will test this fierce but undisciplined team of modern-day ninjas who must learn to check their egos and pull together to unleash their inner power of Spinjitzu.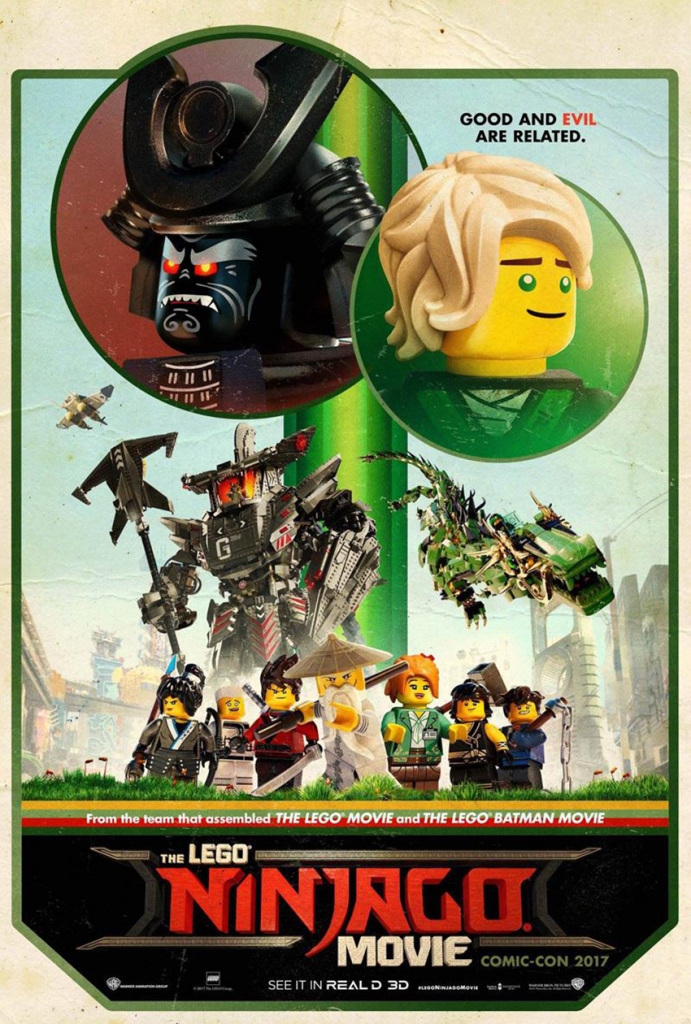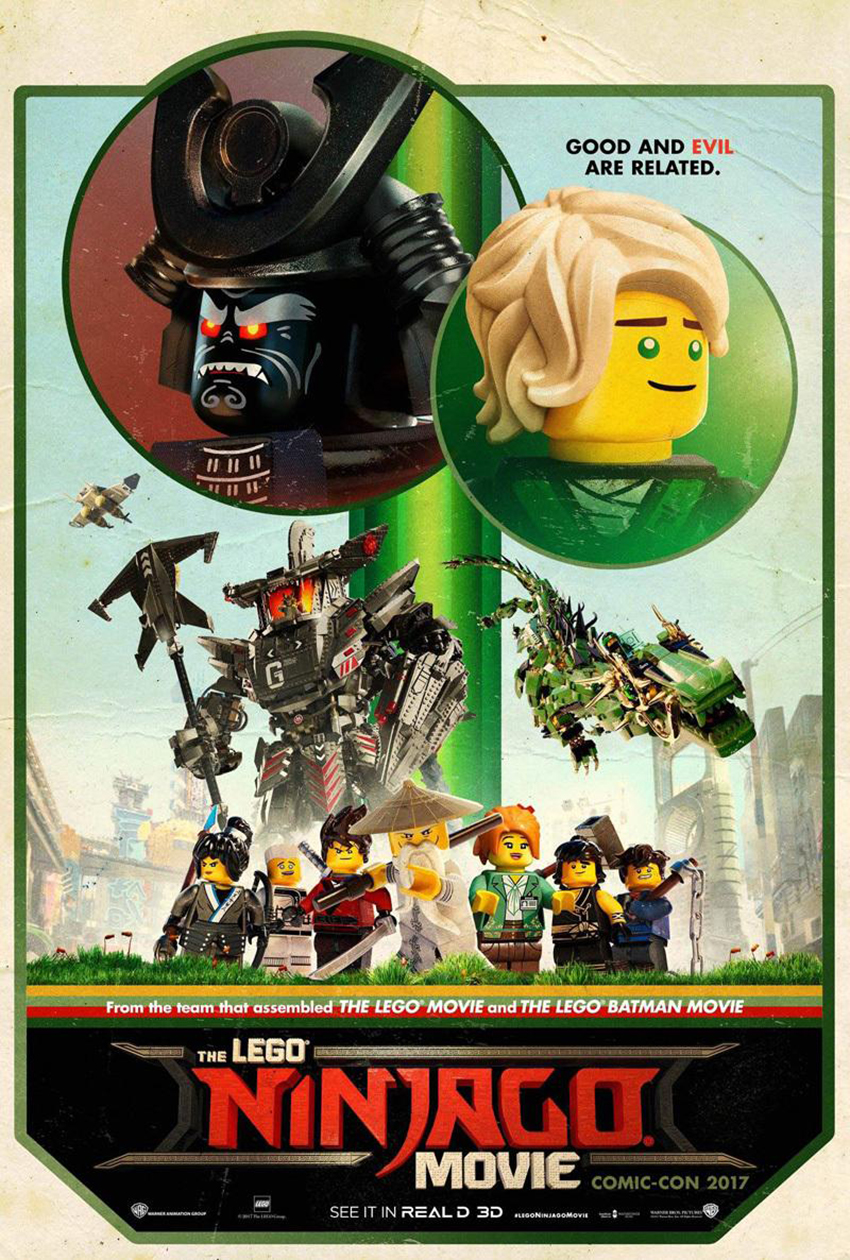 Last Updated: July 23, 2017