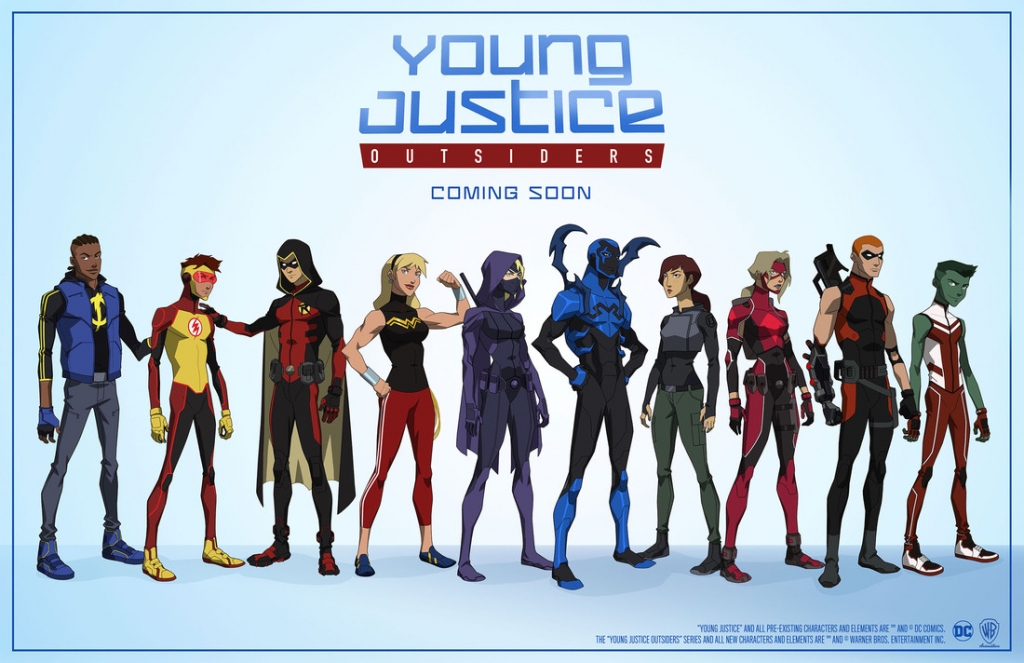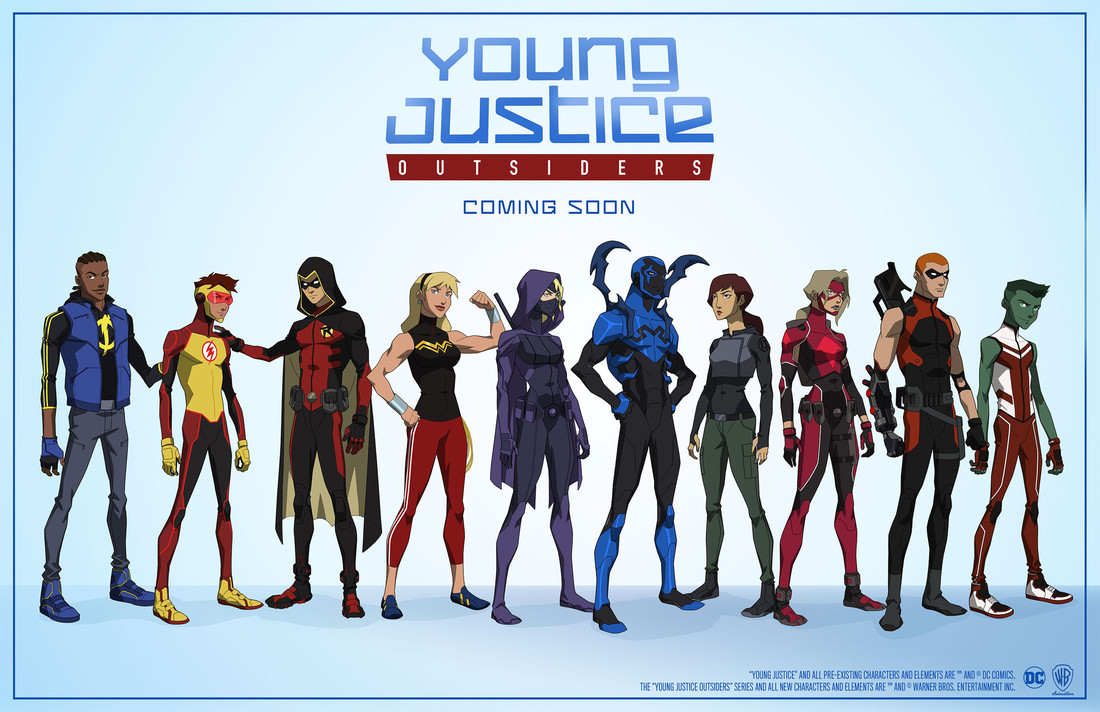 Sometimes, life throws you a bone. When Young Justice was cancelled several years ago, fans were livid. Hell, they were depressed at the news that one of the finest animation efforts to ever grace a widescreen TV had been unceremoniously ditched for grander pursuits on larger platforms. Young Justice was everything that fans wanted the DC cinematic universe to be.
It was cool, it was fun and it managed to carry a torch that the sublime Batman: The Animated Series had lit decades before and passed onto Justice League before the new generation of heroes got a chance to shine. The team is finally coming back in 2018, with a cast of familiar and new heroes serving as the Justice League's covert ops team.
At the San Diego Comic Con, Young Justice: Outsiders was officially shown off. Take a gander for yourself:
Wondering who's who in the spandex zoo? From left to right, say hi to Static, the new Kid Flash, Robin, Wonder Girl, Spoiler, Blue Beetle, Thirteen, Arrowette, Arsenal and Beast Boy. Thirteen is the newest face in that line-up, whose history in the comic book side of the DC Universe is still fresh and untapped. Also known as Traci 13, she's got magical powers that give her one hell of a mystical edge in a world where sorcery is more commonplace than you'd think.
The revival of Young Justice is currently proceeding at a satisfying pace, with 12 scripts completed and another ten on the way as showrunners Greg Weisman and Brandon Vietti are aiming for a full 26-episode run. If season 3 manages to be successful, then you can bank on the series being followed by at least two more seasons that the producers have even more ideas for. There's no reason why Young Justice: Outsiders shouldn't succeed though, as this latest season is going to keep its mature themes intact:
Since #YJ3 is on a streaming service rather than a channel, #YoungJustice will skew more adult to keep up with the characters as they age.

— DC (@DCComics) July 21, 2017
#YoungJustice has always aimed to reflect the world around us, and diversity will continue to be a priority in #YJ3. #YoungJustice #DCSDCC

— DC (@DCComics) July 21, 2017
And last: returning characters from the original show! #YJ3 arrives in 2018. Thanks to all who came to the #YoungJustice panel! #DCSDCC pic.twitter.com/4NotE97Gl0

— DC (@DCComics) July 21, 2017
Last Updated: July 22, 2017