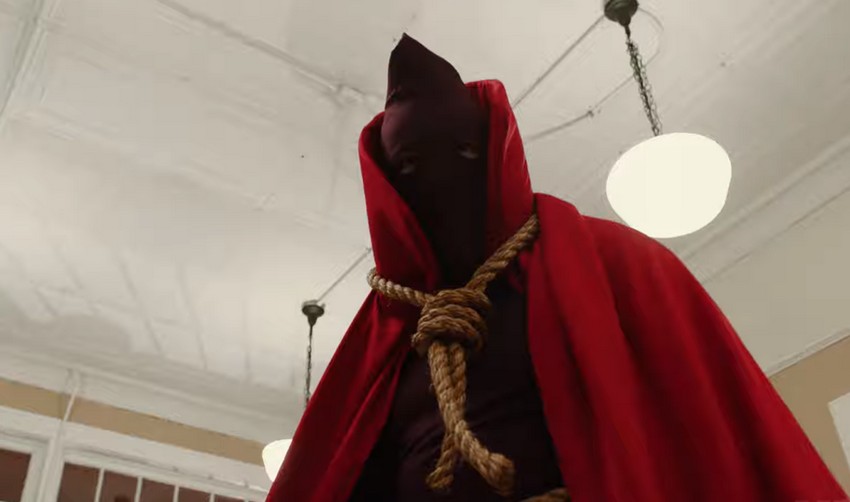 Amid all the big headline-grabbing Comic-Con announcements of this weekend, here's something you may have missed: Alan Moore is retiring. The legendary 65-year old British comic book writer is as known for his genre-defining works (Watchmen, V for Vendetta, Batman: The Killing Joke, Swamp Thing, and From Hell among others) as he is for the very public vitriol against the corporations who own and keep making use of the rights to these works. It's this latter point that appears to have driven Moore to finally calling it quits.
Recently he most notably aimed his anger at Warner Bros./DC Comics for first reviving his Watchmen characters and integrating them into the mainstream DC universe with the Doomsday Clock miniseries, and then for teaming up with HBO to produce a sequel TV series for Watchmen set decades after the events of Moore's graphic novel. Asked about his feelings towards this adaptation last year, he simply said that "anybody who has anything to do with any of these shitty Watchmen travesties, even as a member of the audience, will be dragged screaming to hell by their nipples."
Alrighty then. Well, I guess we all need to start warming up our own mammary papillae to prepare for what's to come because after checking out the first full trailer for the show unveiled at Comic-Con, I have a feeling a whole lot of us are going to be watching Watchmen when it debuts later this year. Check it out for yourself.
Well, that looks all kinds of good! It appears to be continuing the original's themes of deconstructing heroes and their place in society, and yep, that's even some Black Freighter pirate action I spotted in there. And then there's that end with Doc Manhattan finally popping up. Consider me hyped.
This Watchmen series is being penned by Damon Lindelof who became famous for Lost, which may put some of you off seeing as how that seminal show ended. However, Lindelof has come a long way since then and most recently his other HBO series The Leftovers has been a massive success, many critics even calling it one of the greatest TV series ever made. Will Watchmen hit those same critical high notes? Well, it's still early but it's definitely making a great impression thus far.
Watchmen stars Regina King, Jeremy Irons, Don Johnson, Jean Smart, Tim Blake Nelson, Louis Gossett Jr., Yahya Abdul-Mateen II, Hong Chau, Andrew Howard, Tom Mison, Frances Fisher, Jacob Ming-Trent, Sara Vickers, Dylan Schombing, and James Wolk. It was revealed that the show will premiere sometime in October.
Last Updated: July 20, 2019