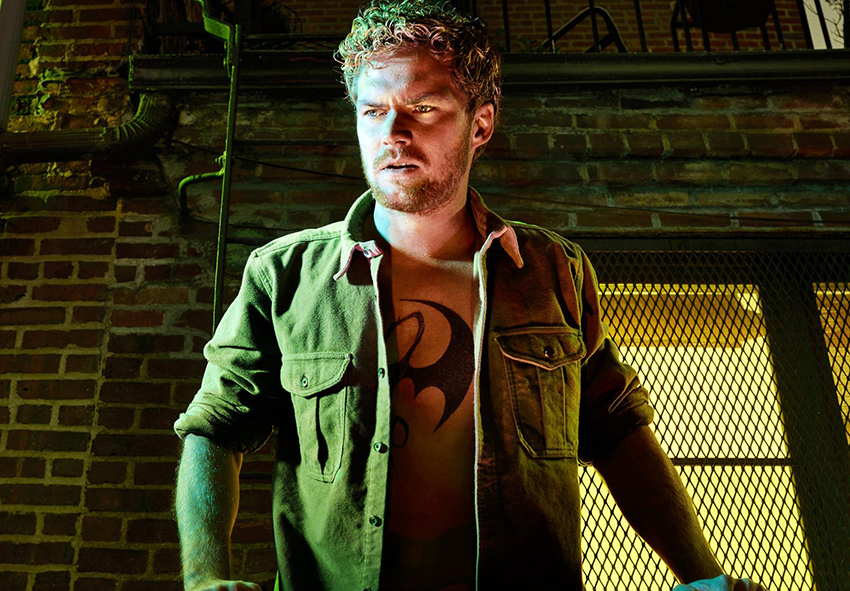 I guess you could say that I really didn't like the first season of Marvel's Iron Fist on Netflix. That's what happens when one of my favourite comic book franchises is robbed of its classic fantasy kung fu brilliance and instead presented as a boring Arrow-clone with an actor who fights about as well as a 10-year old kid who just walked out of a Jet Li movie for the first time playing the greatest fighter in the Marvel universe.
Leading man Finn Jones would redeem his Danny Rand slightly with his better showing in The Defenders, and I believe (since I'm yet to finish watching it) that his single episode cameo in Luke Cage season 2 is another step in the right direction. Will that positive progression continue in the upcoming Iron Fist season 2 and finally give us the "Immortal Weapon of K'un-Lun" we wanted to see in the first place?
Well, no, as that would involve going back in time and casting somebody other than Jones. We're stuck with him but at least this time he's actually managed to train kung fu before filming, and he certainly looks a bit better in the first teaser trailer that was unveiled at San Diego Comic-Con. This first sneak peek doesn't show off too much but it does reveal that the show's sophomore season will be premiering on Netflix on 7 September.
Along with the date announcement trailer, it's also been confirmed that franchise newcomer Alice Eve has indeed been cast as the villainous Typhoid Mary in the upcoming season. Eve revealed her casting herself during Iron Fist's SDCC panel, giving an audience member a kiss on the cheek for guessing correctly.
For the uninformed, Typhoid Mary aka Mary Walker is actually a classic Daredevil villain who had a romantic relationship with his civilian identity Matt Murdock. Her supervillain origin is one of those "because comics, that's why" moments as she was a sex worker at a brothel in which a pre-Daredevil Murdock had tracked down a criminal. When some of the girls working there stepped in to defend the criminal, Murdock, panicking, accidentally lashed out and knocked Mary out of a window. Somehow (see above reason) this fall caused her to transform into Typhoid Mary, as she vowed that no man would ever hurt her again.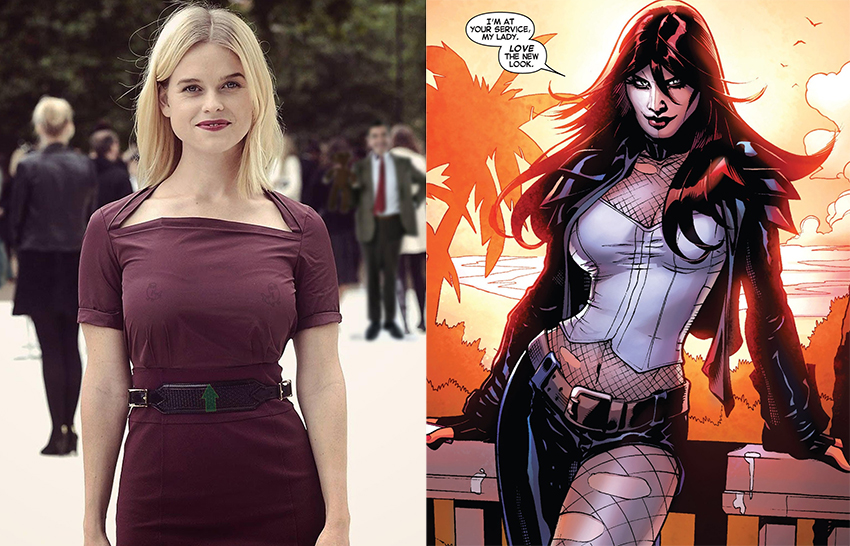 The timid Mary Walker actually suffered from dissociative identity disorder, with the lustful and violent Typhoid Mary being a second personality and "Bloody Mary" being a brutal and sadistic third. She also possessed a "lost" fourth personality though not much is known about it. In the comics, aside from being a highly advanced martial artist, Typhoid Mary also possessed various psionic powers – telekinesis, low-level mind control, and pyrokinesis (able to start fires with her mind) – which she uses in her profession as a highly in demand assassin, frequently in the employ of Wilson Fisk aka The Kingpin.
Eve stated that "The reason I took the role was because I got to play someone with multiple personalities" and that her version will be "very, very violent". Hopefully, Iron Fist himself will get in on some of that violence and actually look convincing while doing it as well. We'll find out in September.
Last Updated: July 21, 2018