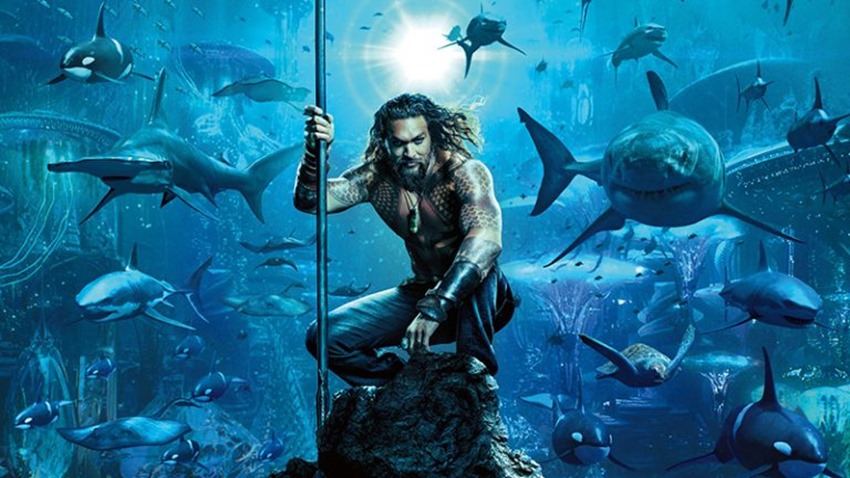 Justice League may have been a terrible terrible movie, but out of the few highlights present in that film there was Jason Momoa. Giving life to Arthur Curry in a manner that only a former Dothraki king could, Momoa's Aquaman was a powerhouse warrior who charged into battle with a smile on his face and rode an actual Parademon through an abandoned skyscraper as if it was the gnarliest surfboard ever conceived. My man!
In many ways, Aquaman is the kind of hero that DC fans truly want. Physically imposing, captivating and kind of relatable. The kind of hero that the world desperately needs right now, as you can see for yourself below in the first trailer for Aquaman:
An icon for over 70 years, Aquaman is the King of the Seven Seas. This reluctant ruler of Atlantis, caught between a surface world constantly ravaging the sea and Atlanteans looking to lash out in revolt, is committed to protecting the entire globe.
Aquaman also stars Amber Heard as Mera, Willem Dafoe as Vulko, Patrick Wilson as Orm/Ocean Master, Dolph Lundgren as Nereus, Yahya Abdul-Mateen II as Black Manta, Nicole Kidman as Atlanna, Ludi Lin as Captain Murk and Temeura Morrison as Tom Curry.
Last Updated: July 21, 2018