San Diego Comic-Con 2018 has just barely started and we've already got our first big shocker. During a special Star Wars: Clone Wars 10th anniversary celebration panel held at SDCC late last night, director Dave Filoni stunned the audience in attendance by revealing that the cult favourite CG-animated show was coming back with new episodes nearly half a decade since it ended its five-and-a-bit-season run. Filoni made the announcement with the first trailer which you can check out below!
Whoo hoo! #CloneWarsSaved indeed! This looks to be picking up right where the original series left off, which fits right in with reports from a few years back that two additional seasons worth of scripts had already been completed before the show was cancelled shortly after Lucasfilm was purchased by Disney. As always with this franchise though, things are being kept tightly under wraps, but StarWars.com has officially revealed that we will be getting a dozen new episodes which will be premiering on Disney's upcoming new streaming service whenever it launches next year.
Star Wars: The Clone Wars will be returning with 12 all-new episodes on Disney's direct-to-consumer streaming service. Created by George Lucas, the show first aired in 2008 and became an entry point into Star Wars for an entire generation, following fan-favorites like Anakin Skywalker, Obi-Wan Kenobi, and Padmé Amidala, while introducing major new characters like Jedi Padawan Ahsoka Tano and Captain Rex. Its stories were complex, its heroes and villains were perfectly imperfect, and its look was captivatingly beautiful. It became a multi-Emmy winner and is now regarded as essential Star Wars.

But it was never finished. The Clone Wars ended after five broadcast seasons — just as Ahsoka left the Jedi Order. A few post-Season Five episodes were later released as "The Lost Missions," but the story wasn't over. Fans have clamored for Disney and Lucasfilm to finish what was started ever since. And now it's actually happening.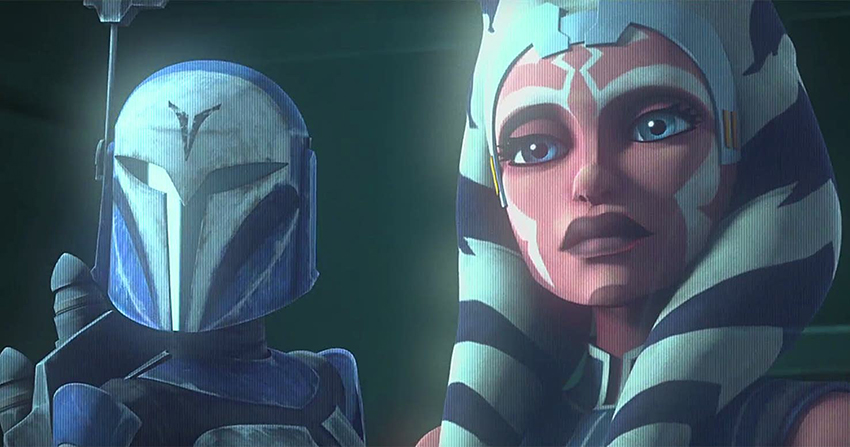 As Filoni pointed out in a further interview on the official site, it was the actions of fans doing things like continuing "to hashtag me, '#SaveTheCloneWars'" that led to the show's revival 10 years after it first launched. And getting the chance to complete the story now is "very rewarding" according to the showrunner, as this was clearly a show that resonated with a lot of people.
You also can't underestimate how important it was that so many people grew up with the show. Clone Wars was a piece of Star Wars that older fans might have, initially, not taken seriously because it was animated, but that wasn't a barrier for kids. They loved the clones and identified with them. Ahsoka gave kids a character that was like them — someone their age that was experiencing life's challenges and learning along the way. Plus, having a new episode each week really allowed us to explore what was going on with the new and legacy characters in a dynamic way, including Anakin and Obi-Wan. I think the stories left an indelible impression and, of course, George knew it would. He always knew.
You may recall that it had been announced earlier in the year that Filoni was working on a new Star Wars show that turned out to be an anime-inspired animated series titled Star Wars Resistance. As cool as that sounded, I had been a little bummed that it wasn't instead a follow-up to the recently completed Star Wars Rebels which had ended things on a gigantic tease. There's still no further word on that, but you can bet that some more Clone Wars action will definitely help to pass the time until there is.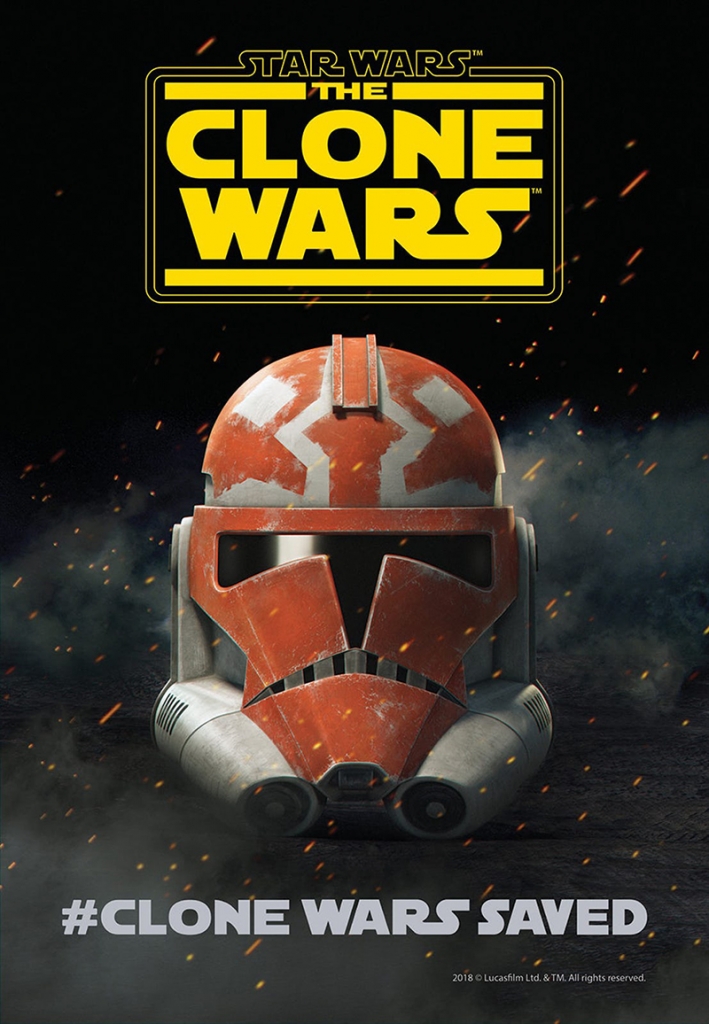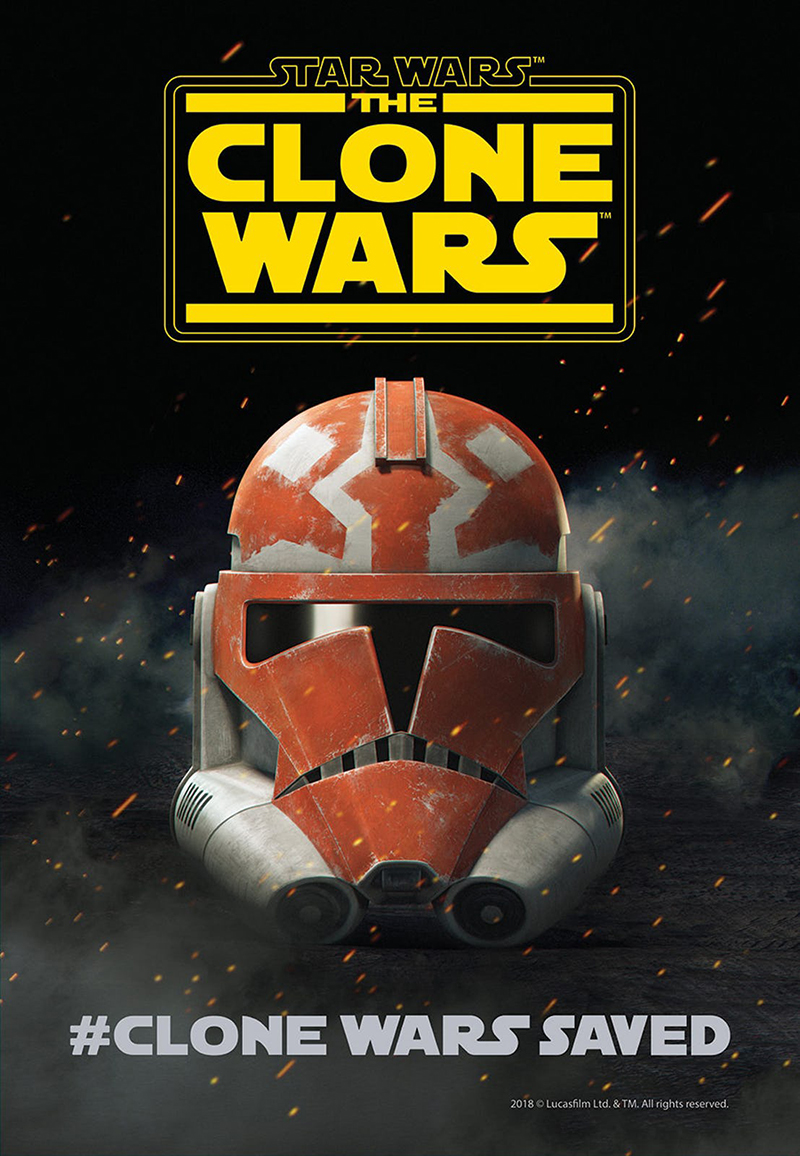 Last Updated: July 20, 2018