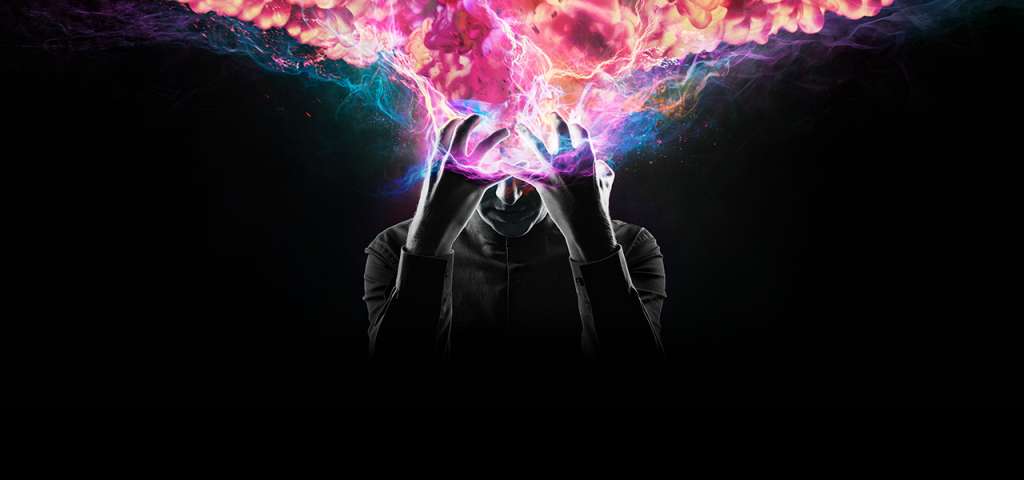 Damn, Dan, you da man! I've said that since seeing him in the film The Guest and others seem to agree. His versatility as an actor has seen him in the historical drama period piece Downton Abbey, as a seriously messed up guest in, you guessed it, The Guest, and soon as a Buffalo in Beauty and the Beast. He is also the lead in the completely different take on the superhero franchise, Legion. The series is so far removed from the standard, cut and paste formula, I was worried it wouldn't get a second season. Well worry no more, it has.
I was very surprised at the creative freedom  showrunner Noah Hawley, who was responsible for the Fargo series, was given. Not many networks would allow something as insane or original to develop due to the risk of failure and loss of money, yet we have Legion returning. Well we can thank the top dogs at FX for that. FX original programming co-president Eric Schrier said of the show:
The first season of Legion was a stunning achievement. More than a new series, Legion is a wholly original take on the superhero genre. Our thanks to Noah Hawley for taking the creative risks and shattering expectations. It's a privilege to work again with Noah, his producing partners, the outstanding cast and our partners at Marvel Television on another season of Legion.
The X-Men spin-off series is certainly different from something like Marvel's Agents of S.H.I.E.L.D in its construct and narrative cause and effect. The show follows David Haller who is apparently completely insane. Only maybe he isn't. Perhaps he is just so powerful that he can't cope with it.
Shot in a style that reminds me of Memento, 12 Monkeys and Inception (viewed under the influence of every narcotic out there) it is so stylized that I can completely understand if some don't get or enjoy it. I personally love how refreshing it is and the leads, the already mentioned Stevens accompanied by Rachel Keller and Aubrey Plaza, are top class. If you enjoy the superhero world but are a little tired of the same'ol I suggest giving Legion a watch. It's a breath of fresh air in a near-saturated genre.
Last Updated: March 16, 2017