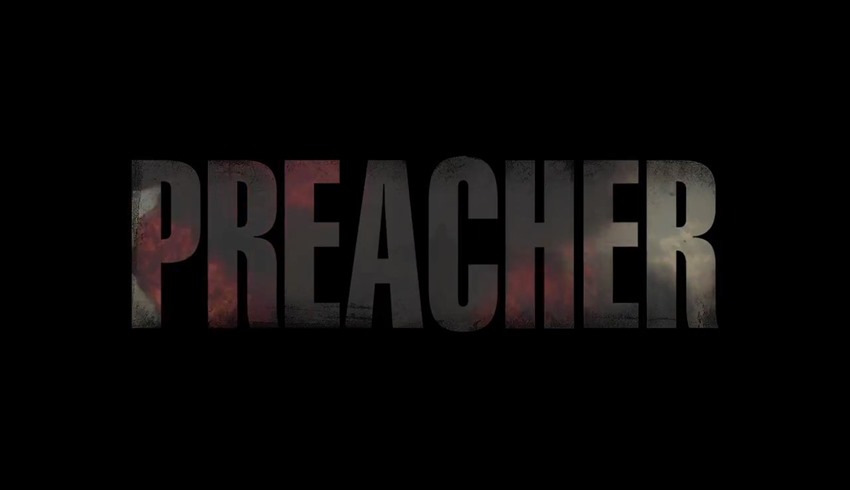 Season one of Preacher was…alright. It was a show that at times had an unbelievably slow burn to its plot that would all of a sudden shove some electric scenes in your faces from out of nowhere as local town holy man Jesse Custer found himself able to speak with a newfound authority that compelled people to do anything he told them to. Anything.
The slow first half of that debut season eventually gave itself a good kick in the rear and got its ass into action, as the unholy trinity of Custer, ex-girlfriend Tulip O'Hare and Irish vampire Cassidy found their purpose in life: A road trip to find God. Literally. With the almighty having ditched heaven and somewhere on Earth wandering around, somebody has to hold the creator to account for abandoning his creations. A mission that looks set to be downright crazy thanks to the latest trailer:
See now that's the Preacher TV experience that I've been waiting for. Unashamedly crazy, blasphemous and featuring more of that fella with a face like an arse.The gang is going to have their hands full in season 2, as they don't just have the Grail organisation and their top enforcer Herr Star after them but also the legendary Saint of Killers as well.
Unstoppable, unkillable and wielding a pair of Colt pistols that never run empty, the Saint is the kind of unstoppable force who can shrug off a nuclear bomb explosion and make a quip about it being "not enough gun". With season one out of the way and the characters properly fleshed out, I'm keen to give Preacher a second chance, especially if it goes absolutely nuts with its premise like it did in a few brief and glorious scenes from its first rodeo.
The second season of Preacher kicks off at the end of June, as Custer and co find themselves on the way to the city that never stops partying: New Orleans.
Last Updated: June 2, 2017