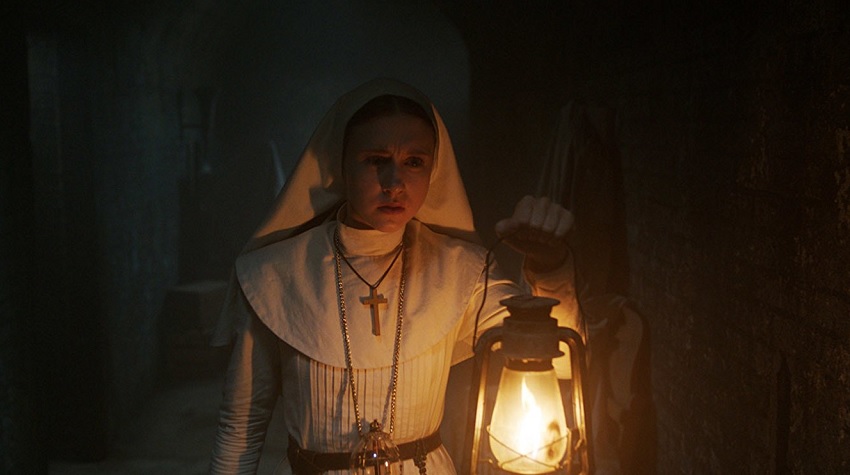 If anyone was wondering how to create a shared universe from horror movies, say Universal for argument's sake, The Conjuring might be a good place to start. The franchise already has four titles under its belt in The Conjuring and The Conjuring 2 and a spin-off movie series featuring the haunted doll introduced the first movie with Annabelle and Annabelle: Creation. There's also a third offering in both respective branches currently being worked on, all in less than five years.
However, another spin-off, The Nun, will be the fifth entry into the popular franchise and will feature, as I'm sure you've guessed from the title if you've watched the movies, the demonic nun introduced in The Conjuring 2. Bonnie Aarons will reprise the role, with Taissa Farmiga (The Final Girls, and sister of Vera Farmiga who stars in The Conjuring movies) and Oscar nominee Demián Bichir (A Better Life) respectively starring as a young nun and a haunted priest tasked with investigating a strange death at an isolated Romanian abbey.
Chronologically this movie exists before the events in The Conjuring and Annabelle. Corin Hardy (The Hallow) will be the man behind the camera, with the story written by The Conjuring director James Wan and It and Annabelle writer Gary Dauberman.
The official plot synopsis is as follows:
When a young nun at a cloistered abbey in Romania takes her own life, a priest [Bichir] with a haunted past and a novitiate [Farmiga] on the threshold of her final vows are sent by the Vatican to investigate.  Together they uncover the order's unholy secret.  Risking not only their lives but their faith and their very souls, they confront a malevolent force in the form of the same demonic nun [Aarons] that first terrorized audiences in "The Conjuring 2," as the abbey becomes a horrific battleground between the living and the damned.
Let's take a look:
Goddamn it! I knew a jump scare would be coming and they still got me with it. Just give me a minute to recover.
Okay. I don't think I need to say much – this looks like a great movie for horror fans (and not me). Everything about this trailer just emphasises the creep-factor – the premise, the location, and of course the nun. What do you think?
The Nun is due for release both in the US and locally on 7 September. It also stars Charlotte Hope, Lili Bordán, Jonny Coyne, Sandra Rosko, and Ingrid Bisu.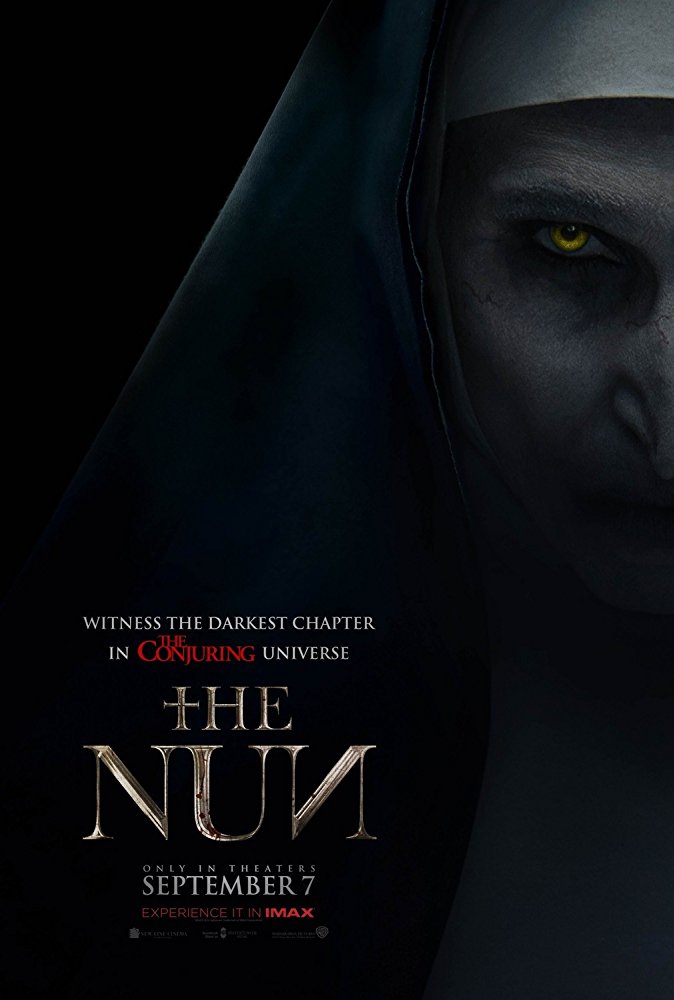 Last Updated: June 14, 2018