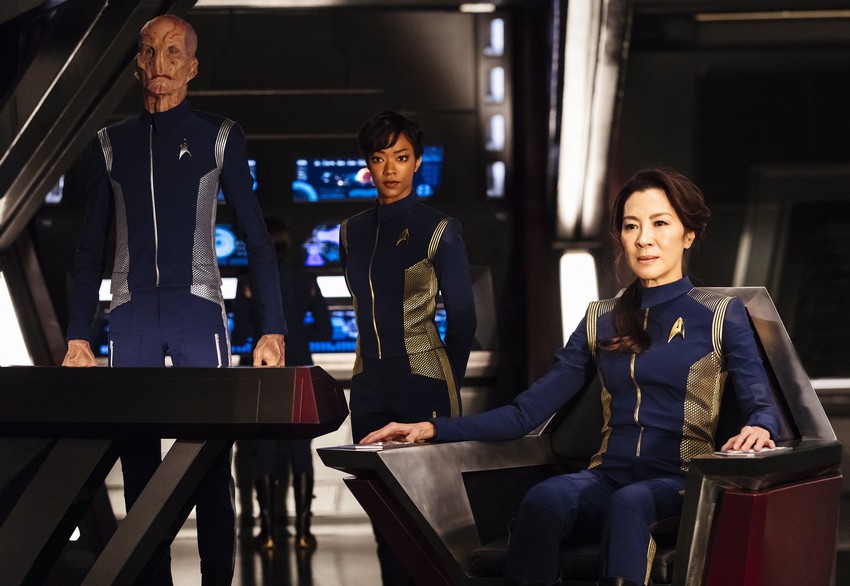 Despite some hardcore fans hating its Nu-Trek-iness, Star Trek: Discovery has been a smash hit for CBS with the flagship series driving up subscriber numbers for CBS' All Access, the network's media streaming platform that is the only place North American audiences can watch the new show (Yay for the rest of the world and Netflix!). Recently we heard of what sounded like a potentially worrying behind-the-scenes shakeup as co-showrunners Aaron Harberts and Gretchen Berg were essentially fired mid-way through production on season 2, prompting Alex Kurtzman, who helped develop the show with original showrunner Bryan Fuller (who stepped back before the first season even aired), to take the reins solo.
Clearly, CBS has all the confidence in the writer/producer/director though, as not only is he shepherding Discovery but he has now inked a five-year overall deal with the network that will see him "supervise the expansion of CBS' Star Trek franchise for television, developing new series, mini-series and other content opportunities, including animation."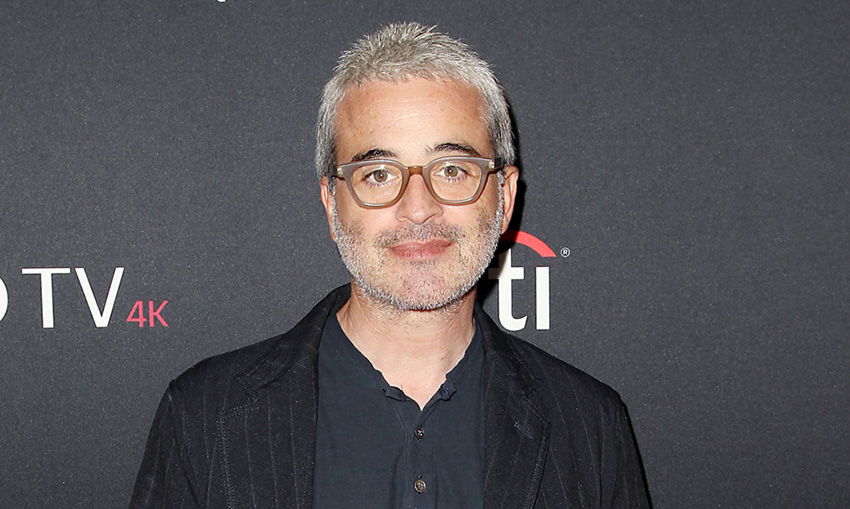 Variety brings word of this huge development, with their sources revealing that Kurtzman and co already have several Star Trek shows, boasting different genres and mediums, in various stages of development. None of these is confirmed, but potentially they could include:
A series set at Starfleet Academy from Stephanie Savage and Josh Schwartz. This is the team behind Gossip Girl, the Dynasty reboot, and the current Hulu-Marvel series Runaways, so chances are this one may be more teen-centric.
A limited series of which the plot is being kept secret.
Another limited series but based on Star Trek II: The Wrath of Khan, specifically the story of franchise favourite villain Khan Noonien Singh. It's uncertain if this is the same Khan-related project that Wrath of Khan director Nicholas Meyer has been developing for a while now. Meyer's pitch had always been for a feature film trilogy, but that may have changed.
An animated series whose plot details are being kept under wraps. This will be the second Star Trek animated series after the cult-favourite show in the early 1970s.
The Hollywood Reporter also reported on this new expansion of the Star Trek franchise but includes what is potentially the most appealing-sounding project in development out of the lot: A follow-up to Star Trek: The Next Generation. What's more, according to THR, increasingly loud Hollywood chatter indicates that original TNG star Sir Patrick Stewart is looking to reprise his role as Capt. Jean-Luc Picard. This comes two weeks after Stewart revealed during a brief interview that he hadn't seen Discovery yet, but that he "may have good cause to look at it very soon." At the time, it was assumed that this was just him hinting at a future appearance in Discovery – which was possible given the events of the first season finale which I won't spoil here – but could he actually have been teasing a different series?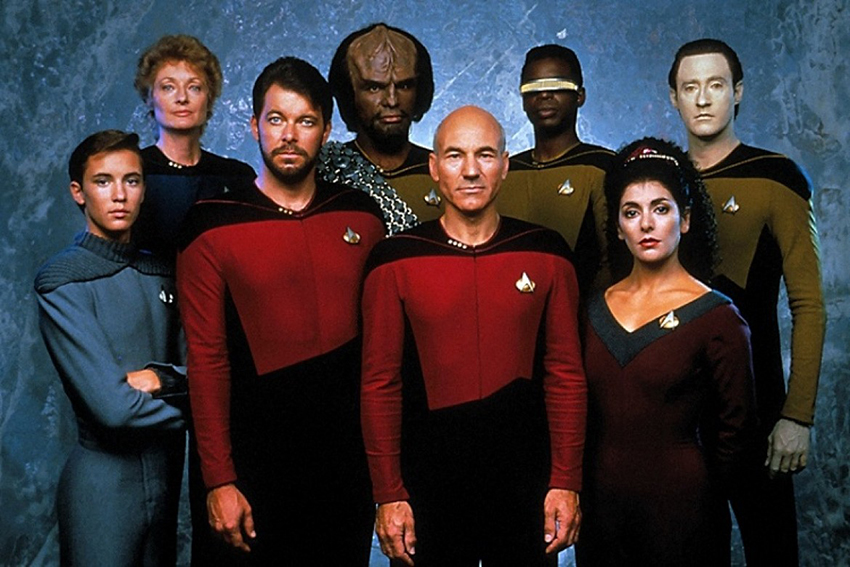 It has to be pointed out that Discovery, despite its anachronistic shiny presentation, is set in the original Star Trek timeline in which TNG occurred, and not the new Kelvin Timeline of JJ Abrams' rebooted movies. THR's report actually refers to this new TNG as a "reboot", but other subsequent reports indicate it to be a sequel or revival. Whatever it is, Kurtzman is reportedly developing this with prolific writer/producer Akiva Goldsman, who left the Discovery production team at the end of season one. THR does go on to stress though that their sources indicate that any deals for this are far from done and may not actually happen.
In fact, none of these proposed series may actually come to fruition. Or they all could. It's just too early to tell right now. We've never had more than two Star Trek series on the small screen at the same time though (and then only briefly), so if just two of these actually happen alongside Discovery, it will be the most Star Trek ever aired simultaneously. In a time when we've often been hearing fans of that other big Star-related sci-fi franchise you might have heard of (no, not Stargate, the other one owned by Disney) lamenting of having gone from no content to so much content that it's become too much, seeing CBS and Kurtzman go all-in like this is surprising.
I can see why though, because for all the success Discovery has had, there is no denying that a contingent of the fanbase did not enjoy it and longed for a return to more classic Star Trek aesthetics (which many of them found in Seth MacFarlane's The Orville despite its juxtaposition of hit-and-very-often-miss toilet humour). This is CBS' way of simultaneously catering to them and the Discovery fans, as well as any new fans who suddenly find something to like in Star Trek. And after all, inclusivity has always been a guiding Star Trek principle.
Last Updated: June 20, 2018