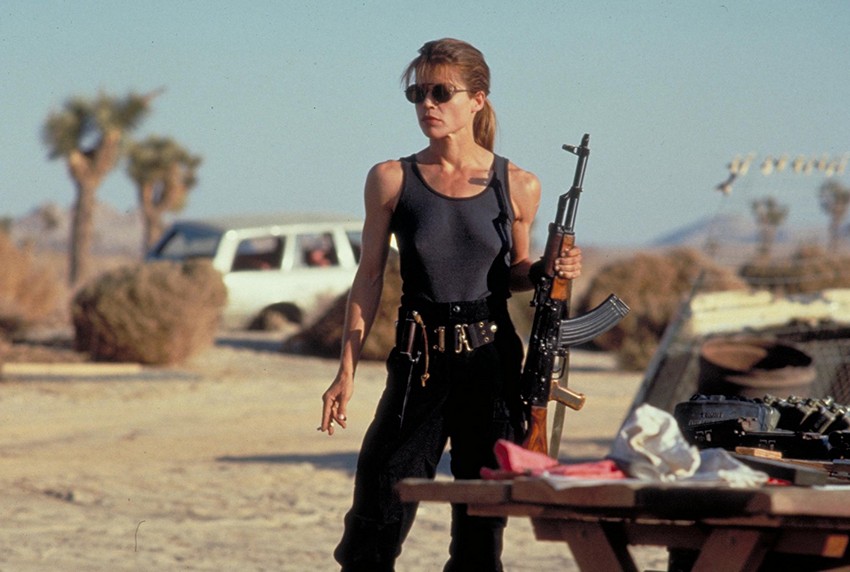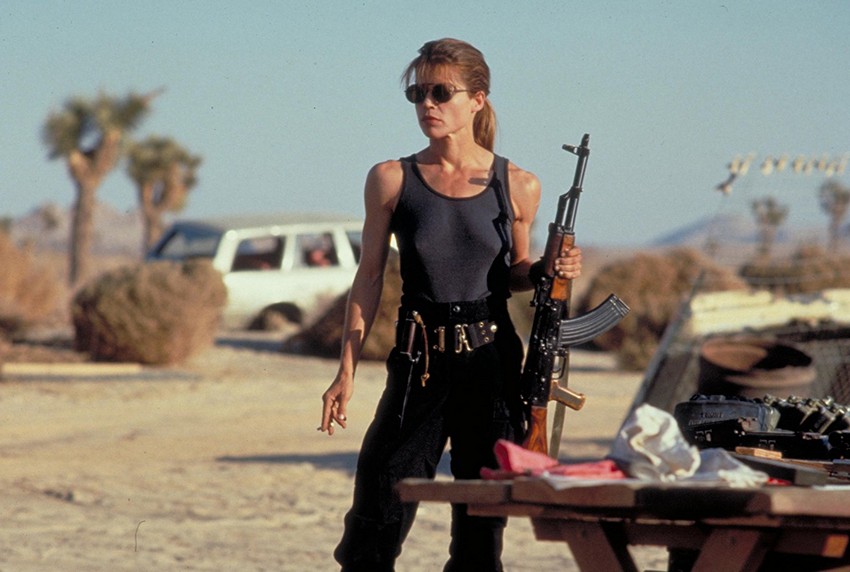 She may not have been the one prophesying her constant return over and over again, but Linda Hamilton's Sarah Connor will be back for a new Terminator movie. Correction: Movies. Plural!
One of the most iconic action heroines of all time, Linda Hamilton first brought the character to life in writer/director James Cameron's original 1984 sci-fi classic in which she played a young waitress who has to survive Arnold Schwarzenegger's relentless titular robot sent back from the future to kill her as her unborn child would eventually become the machines' biggest resistance. It was in Cameron's somehow even more superior 1991 sequel, Terminator 2: Judgement Day, where Hamilton really reached icon status as her Sarah Connor had been transformed into an intensely driven action heroine who would do anything to protect her son.
That was the last we saw of Hamilton in the franchise, as the following Terminator movies – none of which Cameron was involved with – all ended up being a series of false start reboots and bad ideas. The character of Sarah Connor was still around though, but while different actresses gave their take on the role – like Lena Headey in the Sarah Connor Chronicles TV series or Emilia Clarke in the latest Terminator: Genisys – none have quite been able to match the strong-willed and battle-hardened persona that Linda Hamilton had been.
After the critical and commercial failure of 2015's Terminator Genisys, it was announced that Cameron was taking the reins again to set the franchise he had started back on the right path. He would be producing and developing a new film, which Deadpool director Tim Miller would direct.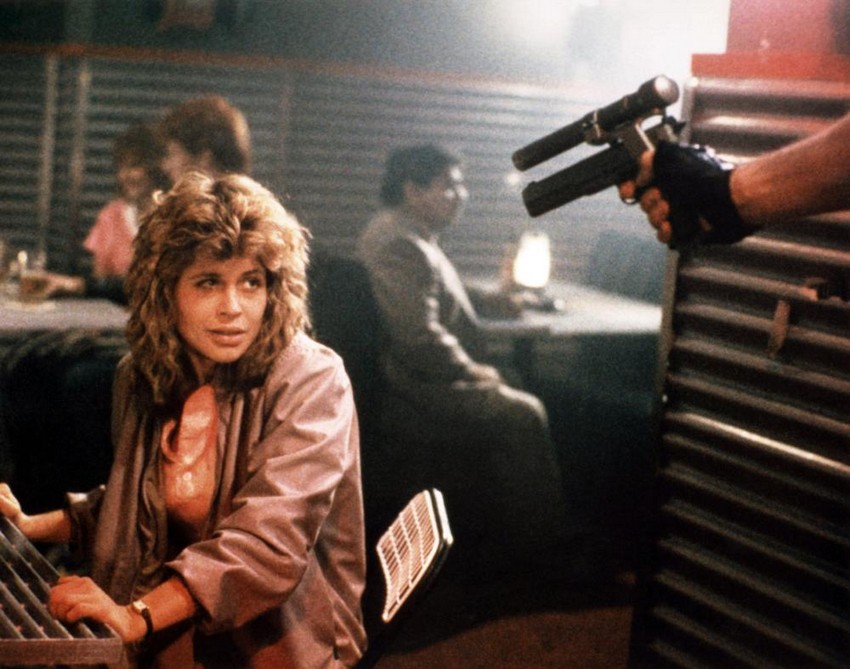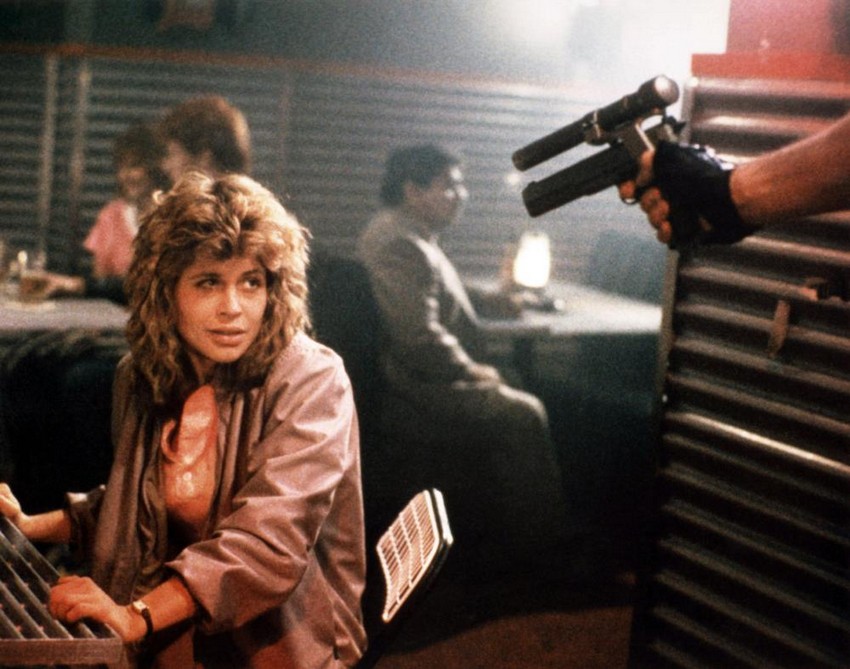 While at a special 3D re-release screening for Terminator 2 in Hollywood last night, Cameron revealed (via THR) that Hamilton would be returning for the still untitled next film to be released by Skydance and Paramount. Seemingly tapping into his controversial recent statements about Wonder Woman, Cameron explained why he felt Sarah Connor had to come back.
As meaningful as she was to gender and action stars everywhere back then, it's going to make a huge statement to have that seasoned warrior that she's become return… There are 50-year-old, 60-year-old guys out there killing bad guys, but there isn't an example of that for women.
The 60-year old Hamilton has been relatively quiet over the last few years, merely popping up in TV series and the odd indie/TV movie here and there. As one of the biggest actresses of the 80s and 90s, her return to the big screen is definitely welcomed. After all, as Cameron says, if Schwarzenegger can still be going at this, then so can she.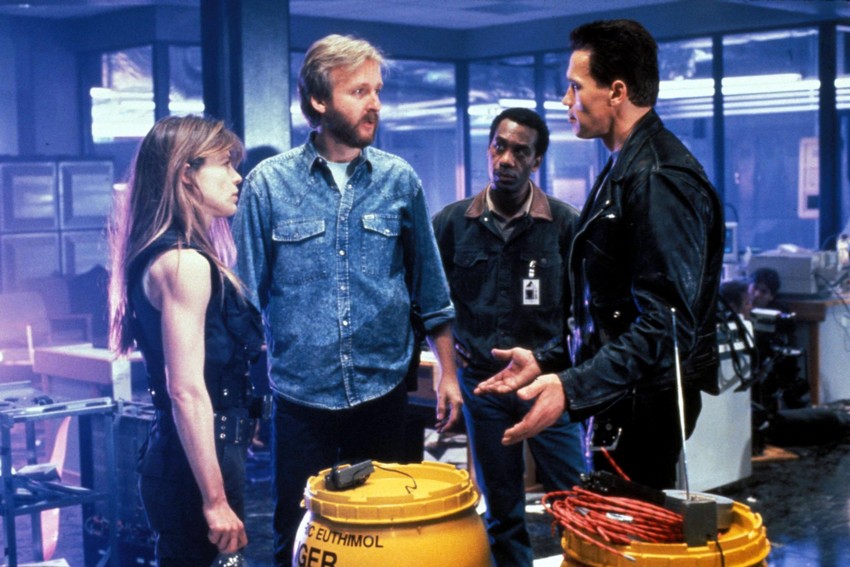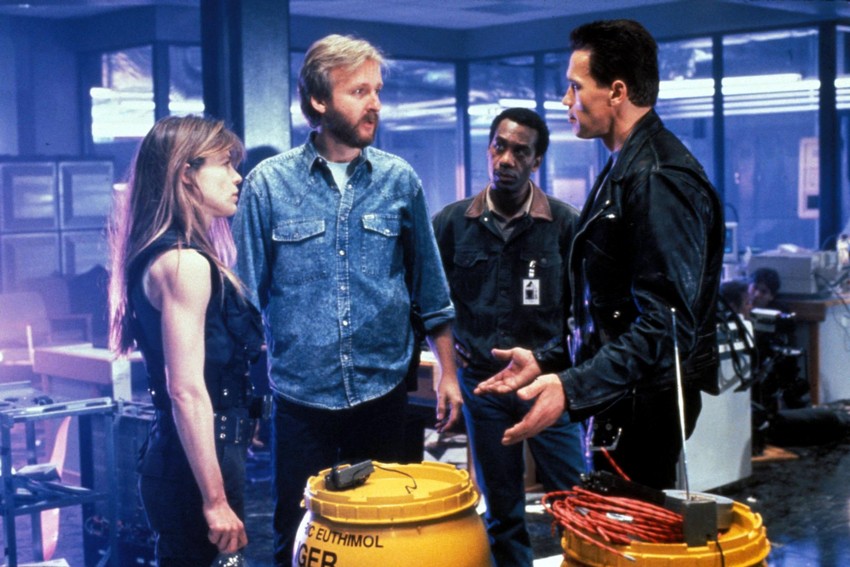 It was also confirmed that Schwarzenegger will be reprising his role alongside Hamilton for the new film which is set to be the start of a new trilogy, and which will be a direct sequel to Terminator 2. Cameron came up with with the basic story and he and Miller created a writing room – which includes screenwriter David Goyer (The Dark Knight Trilogy), Charles Eglee (Dark Angel), and Josh Friedman (The Sarah Connor Chronicles) – to plan out three films that act as both standalone entries and have a bigger overarching plot.
It appears as though the veterans Hamilton and Schwarzenegger will be sharing the screen with some younger stars as well though, as Cameron explained that the film's time-traveling premise allows it to be "a passing of the baton to a new generation of characters."
We're starting a search for an 18-something woman to be the new centerpiece of the new story. We still fold time. We will have characters from the future and the present. There will be mostly new characters, but we'll have Arnold and Linda's characters to anchor it.
No word then on if the supposed future saviour of the human race, Sarah's son John Connor, will also be around and who they will be getting to play him in this new movie. Cameron could potentially bring back Terminator 2's Edward Furlong for this sixth movie, who despite having had his star fade massively over the years, remains in the acting business. Then again, if not even Christian Bale could make a grown-up John Connor work on the screen in 2009's Terminator Salvation, then maybe just skip that part.
As it was previously revealed, the cinematic rights to the Terminator franchise reverts back to Cameron, their original owner, in 2019 (he famously sold them to producer Gale Anne Hurd for just $1 in order to convince her to let him direct the low-budget original). It is safe to assume that we will only really be seeing anything for this new untitled Terminator movie after that. If it means that we don't go through the mess that recent entries in the created again, then I'm happy to wait. No problemo.
Last Updated: September 20, 2017