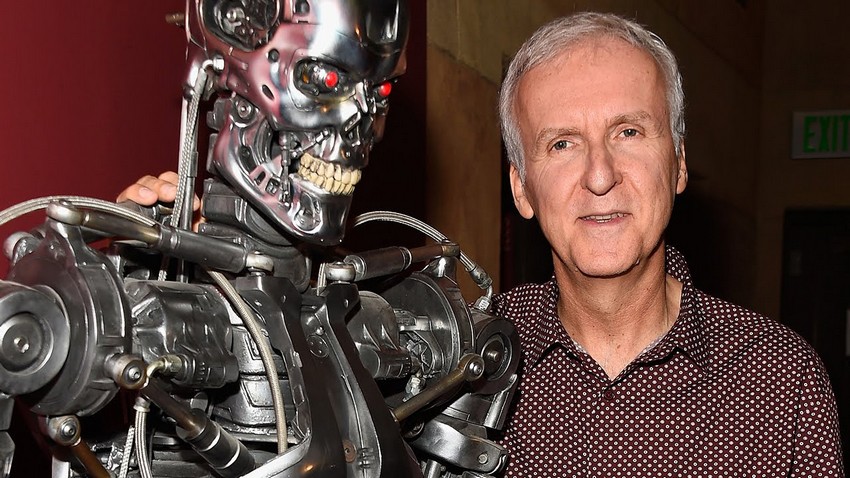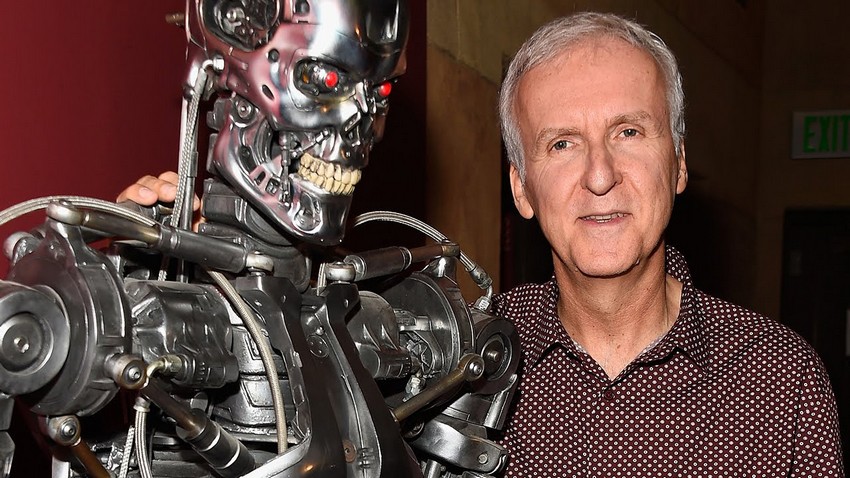 Terminator: Genisys was not a great film. I'll admit that I didn't wholeheartedly hate it like some and even had some fun with it thanks to an unexpectedly entertaining turn from a 67-year old Arnold Schwarzenegger, but the movie definitely made some big mistakes. And I'm not just talking about Jai Courtney and that horrendous spelling that still gives me a nosebleed just from looking at it. The rest of the world seemingly either agreed with me or outright hated the movie, as it underperformed at the box office. It didn't quite underperform enough at the global box office to be a complete failure though (thanks, China!), which left the future of this attempted reboot in an uncertain state. Would director Alan Taylor actually get to finish telling his rebooted version of this tale?
It appears that answer is no. Deadline is reporting that James Cameron is coming back to the franchise he began to finish it off right with a new Terminator film! Cameron directed the masterful first two films, 1984's The Terminator and 1991's Terminator 2: Judgment Day, before handing over the reins to other directors only to watch them squander one of sci-fi's greatest franchises with lackluster and just plain bad follow-ups like Terminator 3: Rise of the Machines, Terminator: Salvation and the aforementioned Terminator: Genisys. Those last two entries were both abortive attempts at starting new trilogies.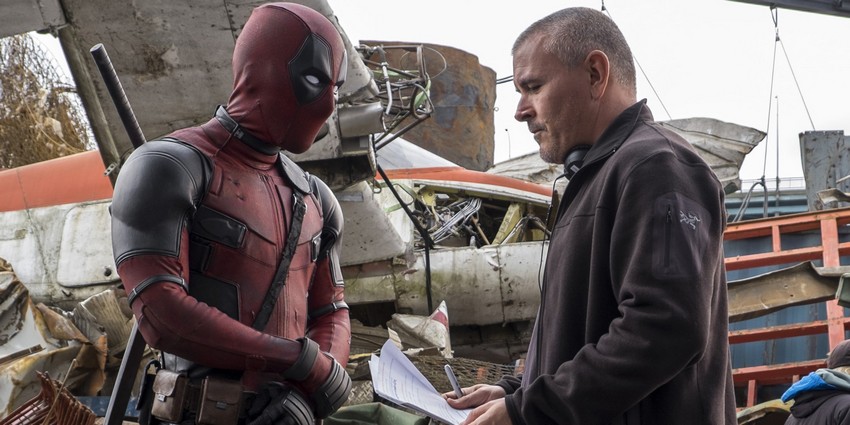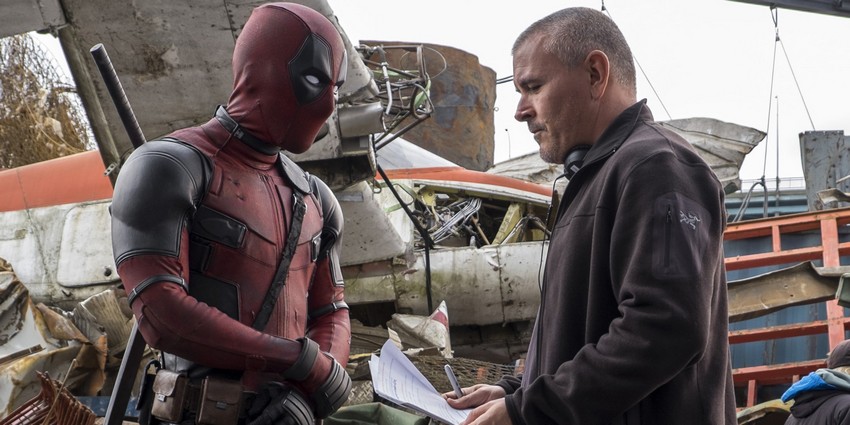 According to the report, Cameron won't be directing this new Terminator movie though, but rather will be "godfathering" it while he is in early talks with Deadpool director and VFX whiz Tim Miller to helm. Cameron is also teaming up with David Ellison, CEO of Skydance Media, the company that produced and funded Terminator: Genisys. Ellis purchased the Terminator rights from Annapurna Pictures, which is run by his sister Megan Ellis, in 2013 after she bought them for $20 million at Cannes in 2011.
These rights will actually revert back to their original holder, Cameron, in 2019, so its uncertain if this new movie will only happen then. That seems likely as things are still very much in the early stages here as Deadline states that Ellis is "bankrolling an exploratory effort that includes engaging some top-flight science fiction authors to find the movie creatively." The report describes this new film as "a reboot and conclusion" with Deadline clearly stating that their sources are not sure which of the two directions its leaning in. This could either wrap up Genisys's timeline resetting narrative (which I'm fairly sure it won't do) or this will be a rebooquel and ignore the events of the last three movies and instead pick up after Cameron's Terminator 2 to complete the story of Schwarzenegger's T-800 robot.
Either way, whatever direction this new film is going in, Cameron himself getting involved in the franchise for the first time in more than three decades is sure to reinvigorate some fan excitement. And after the success of Deadpool, Tim Miller is a hot property in Hollywood right now, and will definitely get a lot of attention.
Last Updated: January 23, 2017