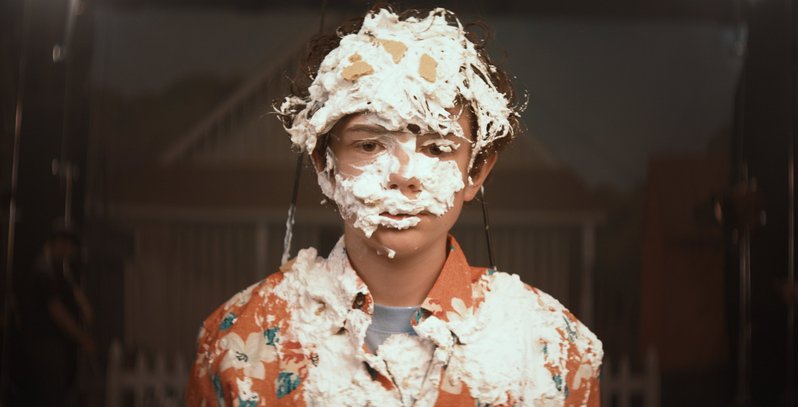 Being a child actor is a tough job. While we can all look on with jealousy at the ridiculous amounts of money these kids can earn, there are a lot of other drawbacks to being rich and famous at a young age. Drawbacks like never having a normal life and privacy ever again or perhaps even worse, parents abusing that fame and fortune for their own ends. It's a ruthless industry that can really mess up youngsters which is why so many end up with substance abuse problems and relative obscurity for much of their adult lives.
Some actors are able to survive the perils of childhood fame though and can become a legitimate adult acting force. One such actor is Shia LaBeouf who started out as a kid acting in shows for the Disney Channel before eventually unleashing his sometimes questionable talents to the rest of the world as the annoying Sam Witwicky in the Transformers movies and Indiana Jones' illegitimate son in the much-maligned Indiana Jones and the Kingdom of the Crystal Skull. Despite that, he has proven since then to be a remarkable actor with a wide range of dramatic endeavours.
For his next movie, Honey Boy, LeBeouf is drawing on his own tumultuous personal experience as a child actor in a film which he wrote where he plays the role of a father to Otis Lort (Noah Jupe), who is essentially a fictionalised version of himself. The movie doesn't just focus on the difficulties of abusive fathers, but also how it affects their offspring in their later years as the movie also sees Lucas Hedges play the adult Otis who now must live in the shadow of his famous past:
This certainly looks like a deeply personal and eye-opening look into the realities that are Hollywood and childhood fame. It certainly looks like it will be one of those movies with some heavy emotional acting with LaBeouf naturally being the standout in this trailer. He certainly has done an exceptional job in shaking off his image since those Transformers days.
Honey Boy is an Amazon Studios release, but it's exactly the type of potential award-winner which the studio is looking to build a reputation on. An awards campaign will kick-off when they release it to theatres in the US on November 8th – to make it eligible for all the big awards shows – before sending it to the rest of the world via their streaming service.
Last Updated: August 12, 2019