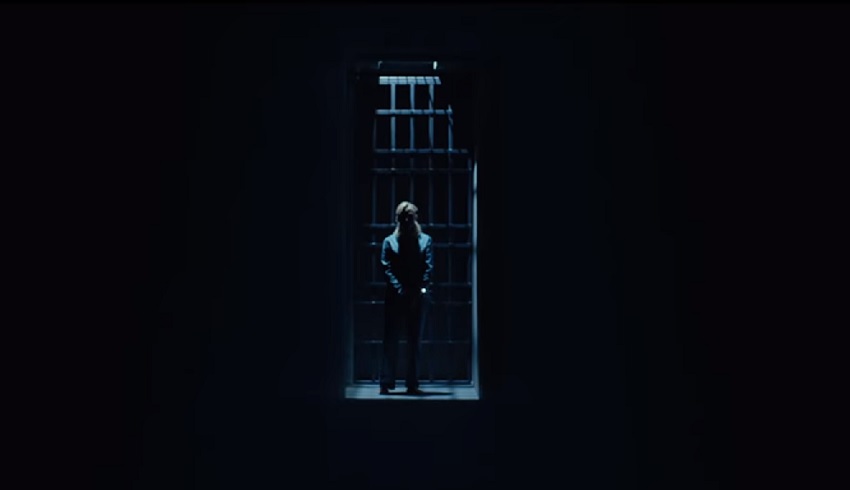 Tau is the upcoming Netflix Original sci-fi thriller that marks the feature debut of director Federico D'Alessandro (better known for his work as an animatics supervisor and storyboard artist on a number of Marvel movies) and writer Noga Landau (The Magicians).
Maika Monroe (It Follows, The Guest) stars as a young woman who's kidnapped and forced into a secretive experiment run by an amoral scientist (Ed Skrein – Deadpool). Standing between her and her freedom is a smarthouse controlled by an experimental A.I. called Tau (voiced by Gary Oldman) who wants to learn about human beings, whether they're willing subjects or not.
The plot synopsis is as follows:
Tau follows a once street-smart grifter, Julia (Monroe) who is the latest victim kidnapped and held captive in a fatal experiment. The only thing standing in the way of her freedom is Tau, an advanced artificial intelligence developed by Alex (Skrein), her captor. Tau is armed with a battalion of drones that automate a futuristic smart house.

Tau's potential is only limited by his understanding of the world he exists in, but Tau is ready for more. Julia, showing resourcefulness and courage, must race against time to bridge the boundaries between man and machine, connect to Tau and win her freedom before she suffers the same fate as the previous subjects.
Let's take a look:
I'll give this a solid "um, maybe". I'm not really convinced by what seems like a fairly simplistic plot – escape from the evil A.I. house. There doesn't seem to be much more to it than that, although the brain implant makes me curious because it must affect how she interacts with Tau. That gives me a little hope that there might be something deeper going on in the story.
Outside of that the cast look like they're doing a decent job, while visually it seems an odd mix of good CGI inhabiting some average and drab-looking sets. I think sci-fi fans should take a chance on this while keeping their expectations manageable.
What do you think?
Tau is due for release on Netflix on 29 June. It also stars Fiston Barek, Ivana Zivkovic, and Sharon D. Clarke.
Last Updated: June 20, 2018