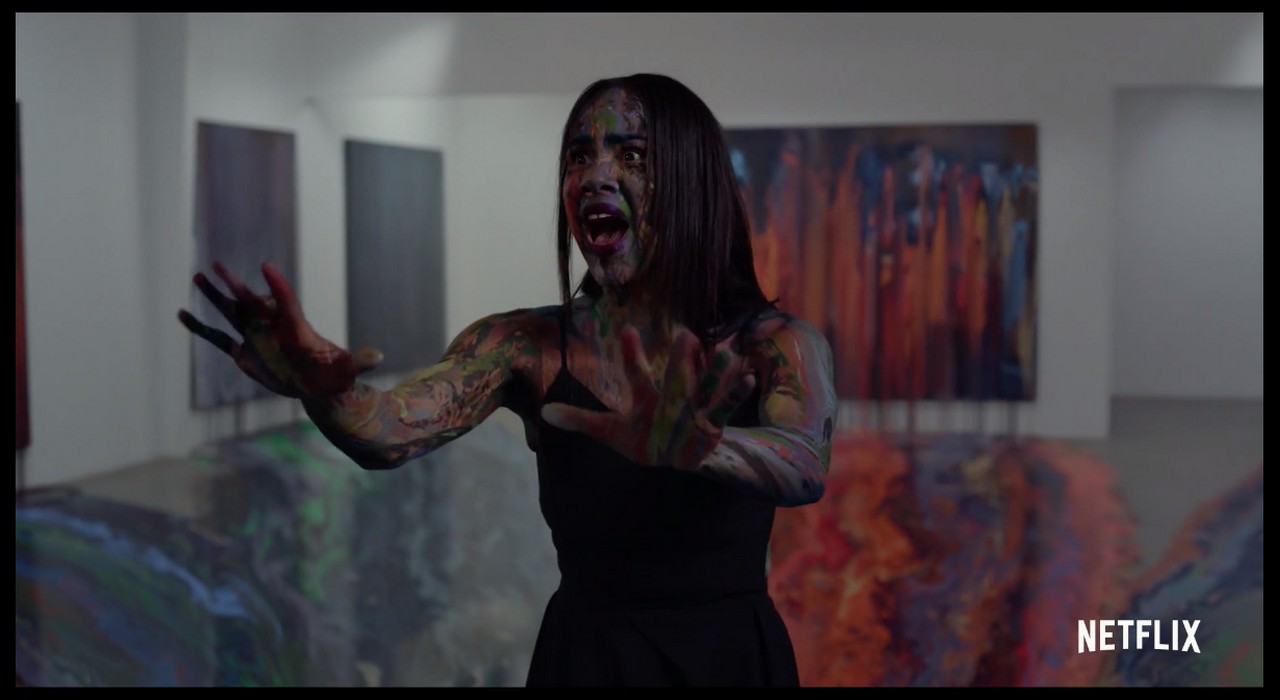 For a long time, Dan Gilroy was just the less well-known brother of filmmaker Tony Gilroy. Whereas Tony was known for penning such big hits like The Devil's Advocate, Armageddon and the Bourne series, and scoring a heap of awards recognition, including two Oscar nominations, for writing/directing Michael Clayton, Dan was most fondly remembered (well, by me, at least) for shlocky 1992 Emilio Estevez sci-fi vehicle Freejack. And then Dan Gilroy made Nightcrawler.
The 2014 satirical thriller was a masterful mash of genres and gave lead Jake Gyllenhaal arguably the meatiest role of his career. And he chewed that shit up, as his unhinged news stringer led us on a downward spiral of desperation! Both men draw raves for their work, with Gilroy earning an Oscar nod for his screenplay and several nominations for Golden Globes, BAFTAs and more. And now Gilroy and Gyllenhaal are back again with Velvet Buzzsaw, a production that was first announced back in 2017 but shrouded in secrecy ever since.
I'm not going to spoil that secrecy here now by spilling the beans with a synopsis (not that the film has one besides "All art is dangerous"), so just go ahead and check out this hectic first trailer below.
What the hell did we just watch?! And I ask that in a very good way, because this looks like one hell of a time at the movies. The cast of this effort – rounded out by Toni Collette, Rene Russo, John Malkovich and more – would be worth the price of entry alone, but once again it appears that Gilroy has given Gyllenhaal one seriously bonkers role to sink his thespian teeth into. And I am so there for it!
And to make this even better, we won't have to wait long at all to check out this bit of artistic mania as the film has been picked up by Netflix. Velvet Buzzsaw will be making its worldwide premiere at the 2019 Sundance Film Festival on 29 January and then debuting on the streaming service just a few days later on 1 February.
Last Updated: January 11, 2019