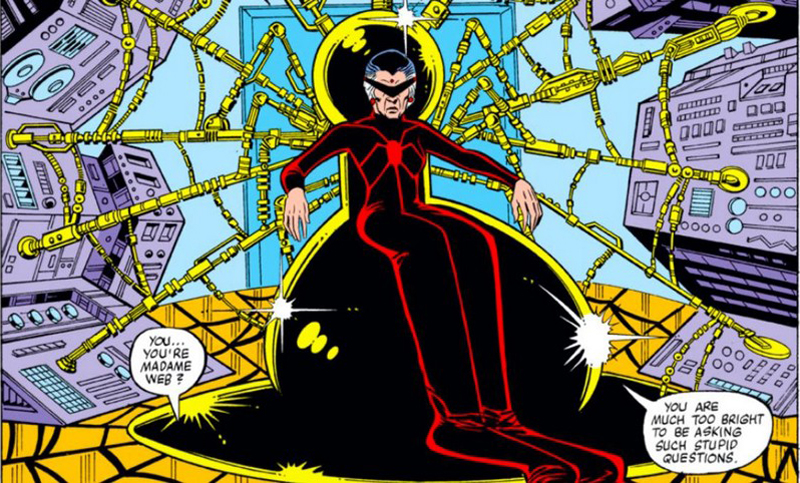 With Tom Holland's Spider-Man now firmly back in the hands of Sony and with their last two Spider-Man related movies, Venom and Spider-Man: Into the Spiderverse both being successful, Sony is becoming increasingly confident with the potential of their own Spider-Man Universe and looking to expand on it even more.
Which is exactly what they're doing as Collider reports that Sony is starting development on a Madame Web movie with Morbius writers Matt Sazama and Burk Sharpless set to tackle the script. The list of Spider-Man character's at Sony disposal is quite impressive with the studio previously working on live-action movies based on the characters of Silk, Black Cat, Silver Sable, and Kraven the Hunter, with Morbius the Living Vampire and a Venom 2 in development. For Madame Web, though they are perhaps going to be tapping one of the lesser-known characters from the Spider-Man world but hoping that by exploring this less well-known side, they could create even more diverse stories.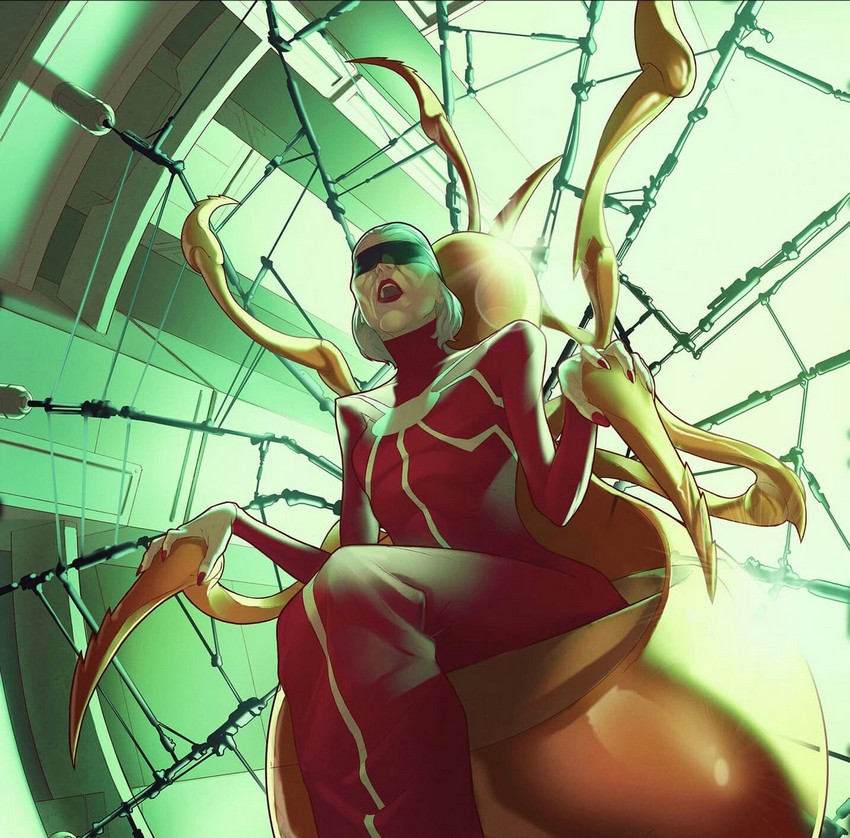 Madame Web was originally created by writer Denny O'Neil and artist John Romita Jr. as a supporting character for Spider-Man in the 80s. With her real name being Cassandra Webb, the character is depicted as an elderly woman connected to a life support system that looks like a spider's web. In terms of her powers, Madame Web is a clairvoyant who's also capable of telepathy and prescience.
At this point, you may be thinking that an elderly lady just sitting around in a chair certainly doesn't sound like the most exciting Hollywood blockbuster pitch, and you would be completely right. Cassandra Webb is certainly an interesting character in the Spider-Man Universe but one that has only really been utilised in a supporting role, so it's unclear exactly how Sony is going to turn her character into a full-length movie without the support of other characters to play off. Luckily though, Cassandra Webb isn't the only Madame Web in the Marvel Comics universe.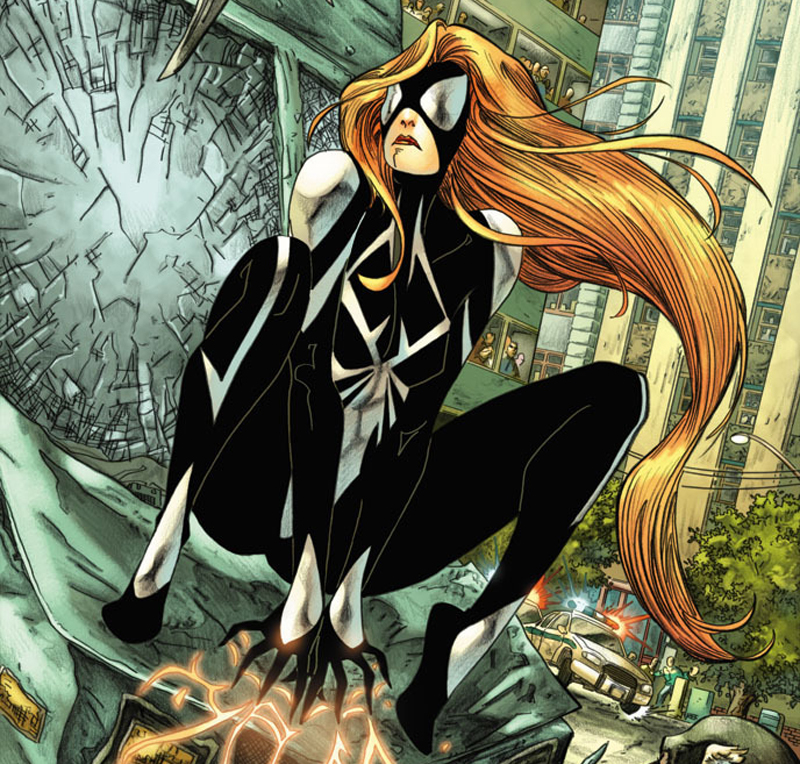 Julia Carpenter was originally one of a number of superheroines calling themselves Spider-Woman. Honestly, just untangling all of the claimants to that title – as well as Carpenter's own flip-flopping of superhero identities – will take a whole separate article. All you need to know is that she has powers very similar to Spider-Man's (though she has psionic webs instead of organic ones) due to a government experiment. She's been a regular compatriot of Spider-Man's throughout the years, dropping into and out of the spotlight.
Most importantly for us here though, is her fate during the Grim Hunt story arc (which is all based around the previously mentioned Kraven the Hunter and his family). At the end of the big 2009-2010 crossover event, which saw a number of Spider-characters team up, Cassandra Webb is mortally wounded. However, with her dying breath, she transfers her abilities and duties to Carpenter, making the younger woman the new Madame Web.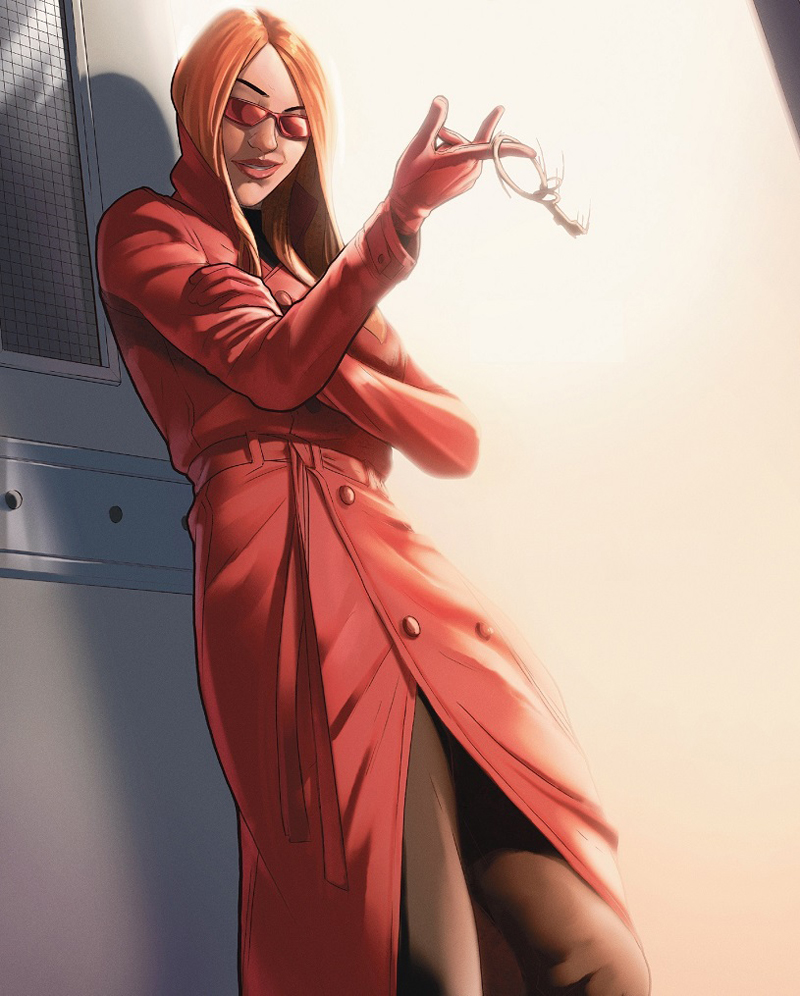 So maybe Sony takes a page out of Marvel's book here and much like how the competitor studio did with Hank Pym and Scott Lang in Ant-Man, Sony introduces the older original titular character as a mentor to a younger version of the character who takes up the mantle. The new Madame Web, with her combined power sets, has a lot of potential (as seen in the scene below where she sparred with Spider-Man). And with some that such a different and unique character can offer Sony in their Spider-Man Universe, but I also fear that they could be clutching at straws (or is that cobwebs) with this one.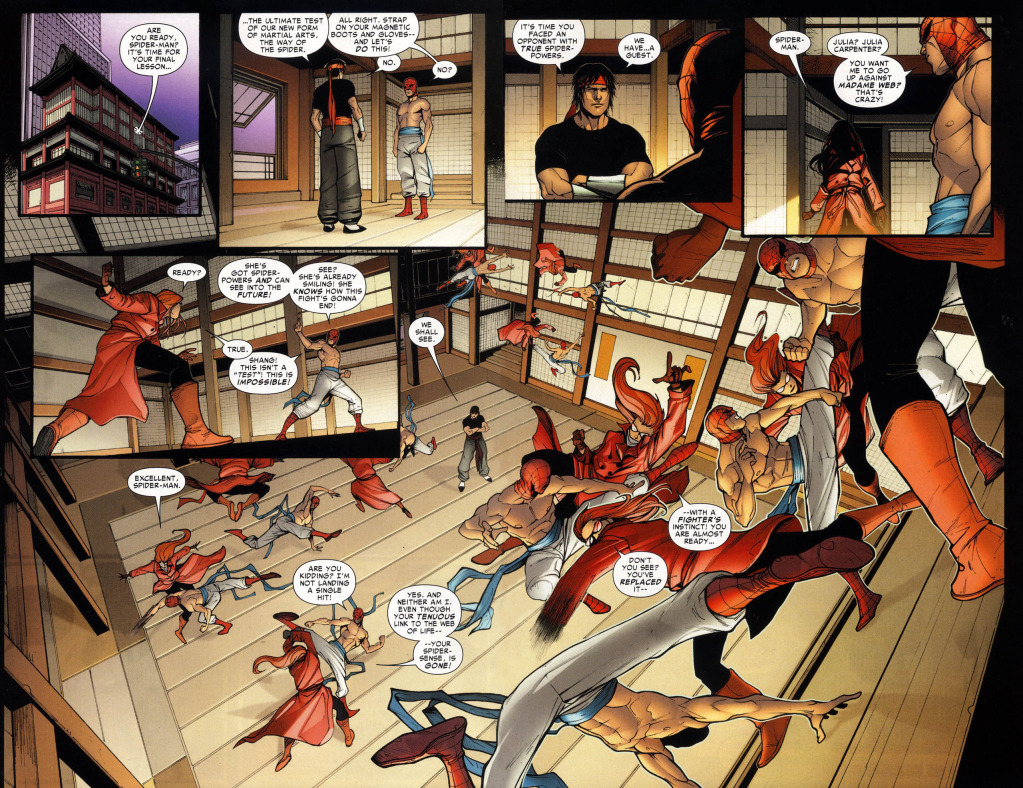 There is no planned release date for this project yet as it is still in early development. As for the rest of the Spider-Universe movies, Morbius – starring Jared Leto with Daniel Espinosa directing – is currently in post-production for a July 2020 release. Venom 2 is in early pre-production with Tom Hardy set to reprise his role and Andy Serkis tapped to take over directing duties. It's pegged for an October 2020 release. Both the Silk and Kraven movies have been announced, but only the latter has a writer – Richard Wenk – attached thus far. A Silver Sable/Black Cat team-up movie titled Silver & Black had actually been very far along in the pre-production phase before several script rewrites caused Sony to change plans and split them into solo films last year, but nothing has been heard since.
Last Updated: September 27, 2019