Fifty years on, and Spider-Man's original threads are still the best. They're iconic, American as f*** and timeless. Even with minor mods and additions, the core costume is still there and it currently looks better than ever thanks to a redesign from Tony Stark in Captain America: Twats Fighting On The Runway And Your Flight Is Probably Delayed Civil War.
That's the costume that Tom Holland will be wearing next year in Spider-Man: Homecoming. But it might not be the only suit that Holland zips himself into. Spoilers after the image, oh true believers.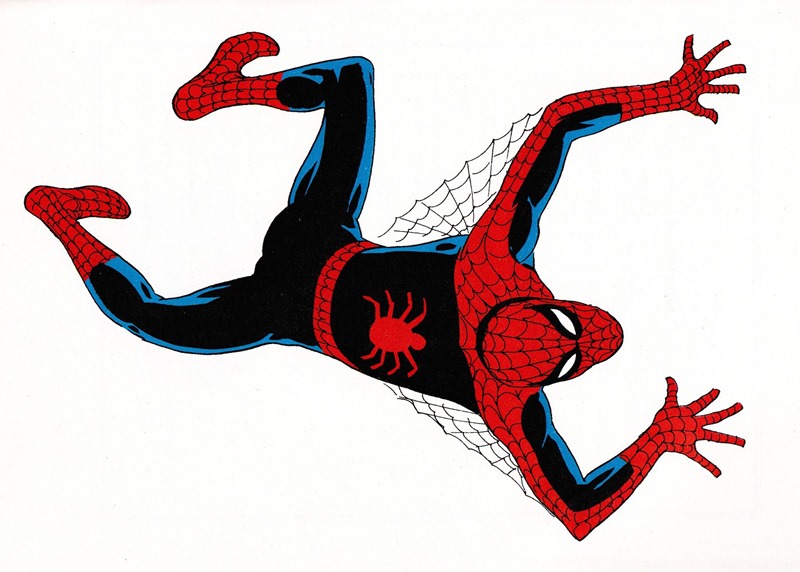 A proper trailer for Spider-Man: Homecoming will debut with Rogue One: A Star Wars Story, although some people have managed to see it early already, because black magic I guess. According to these sources, Spidey's new suit won't just have a fancy flashlight upgrade attached to it as was seen at the end of Civil War, but it'll also have a few extra webs. Specifically, the iconic armpit webs that were a part of the costume when Steve Ditko first designed it: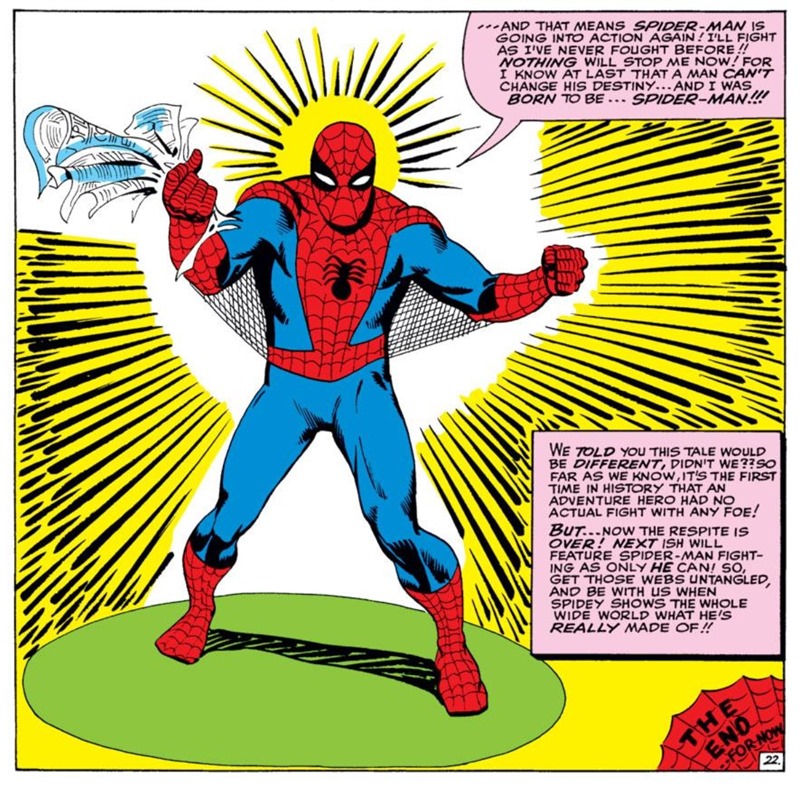 The Spider-Man Homecoming footage was short but AWESOME. Starts from Spidey's POV, talking with Happy Hogan (Jon Favreau) 1/? #ccxp2016

— Ryan Penagos (@AgentM) December 2, 2016
There were a few more flashes of shots, but I can't remember. That classic underarm webbing look was just so rad. #ccxp2016 3/?

— Ryan Penagos (@AgentM) December 2, 2016
It's an element of the Spider-Man costume that has never ever been seen on the big screen before, purely cosmetic stuff and nothing like Spider-Woman's similarly designed outfit that allowed her to glide through the air. But for a film that features Michael Keaton bird-manning it up as the Vulture? Now that sounds like an exciting upgrade and yes holy crap I am such a nerd and small details like this make me giggle with delight.
Spider-Man: Homecoming is out next year July and stars Tom Holland, Marisa Tomei, Laura Harrier, Tony Revolori, Robert Downey Jr., Kenneth Choi, Donald Glover and the best Batman/Birdman known as Michael Keaton. I'm already mouth-webbing myself with excitement.
Last Updated: December 5, 2016