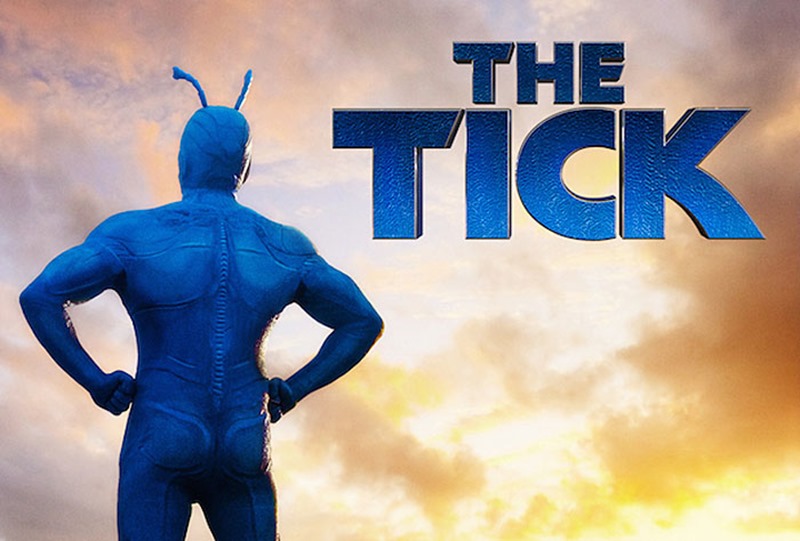 Spoon! In an endless world of syndicated criminal action, only one superhero can fight back against the laugh track of villainy with a mere 13 episode run of two fisted justice and nigh invulnerability. And that hero is The Tick. When it comes to cult classic icons, you don't get any bigger or weirder than the Tick. A comic book legend, star of a wonderfully odd animated TV series and on air for a few brief episodes in a live action adaptation when television still maintained law and order in a 4:3 aspect ratio.
But that was many, many years ago. Amazon is bringing back the big blue doofus in a new series however, that stars Peter Serafinowicz as the titular Tick, and they've just released a handful of images to show off the actor in a familiar blue costume that is somehow still a big departure from the shiny blue muscle suit that Patrick Warburton wore. Also, there's a picture of Whoopi Goldberg interviewing Brendan Hines' character of Superian.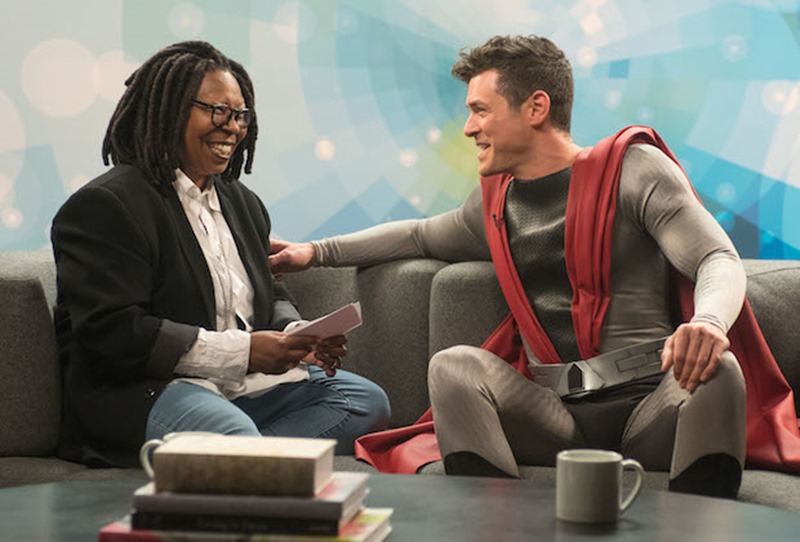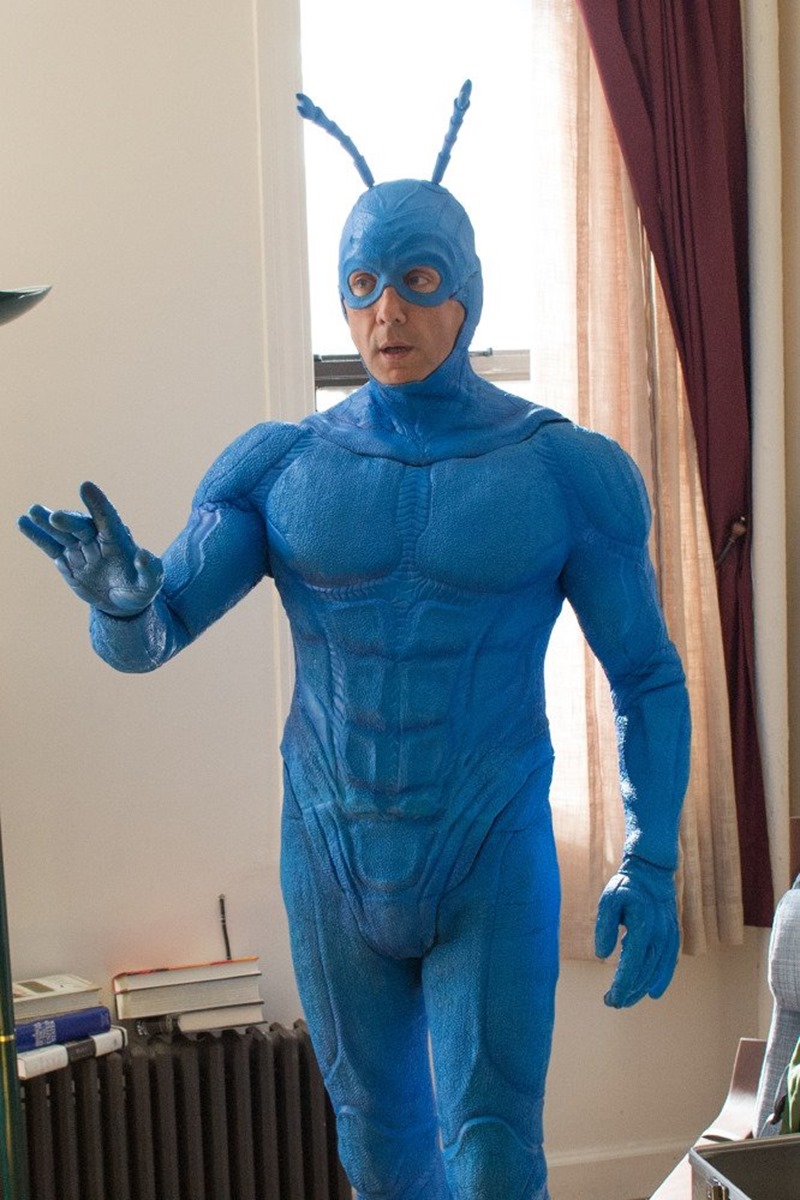 Weird right? Comic book costumes these days have a fascination with textures, and the Tick is covered in the stuff. The shade of blue chosen is definitely more in line with his comic book source material, while the headpiece covers his face with a proper mask this time, unlike Warburton's open face version. SPOON! Here's the official synopsis for The Tick from Amazon:
In a world where superheroes have been real for decades, an underdog accountant with zero powers comes to realize his city is owned by a global super villain long-thought dead. As he struggles to uncover this conspiracy, he falls in league with a strange blue superhero. The Tick stars Peter Serafinowicz (Guardians of the Galaxy), Griffin Newman (Vinyl), Jackie Earle Haley (Watchmen), Valorie Curry (House of Lies), Yara Martinez (Jane the Virgin) and Brendan Hines (Scorpion).

The Tick is executive produced by Ben Edlund (Supernatural), Barry Josephson (Bones) and Barry Sonnenfeld (A Series of Unfortunate Events), directed by Wally Pfister (The Dark Knight), and written by Edlund. The Tick is a co-production with Sony Pictures Television.
The series kicks off on August 19. Hopefully its as wonderfully weird as the stuff that came before it. And double-hopefully it features those antennae on Serafinowicz wiggling about according to his emotions.
Last Updated: July 22, 2016