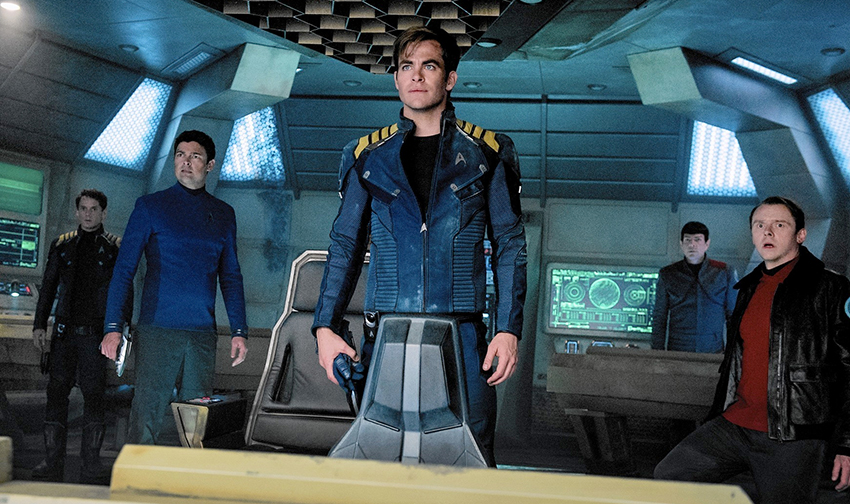 The Star Trek feature film franchise is in a bit of a weird holding pattern at the moment. After JJ Abrams rebooted the classic sci-fi franchise to much success in 2009, his follow-up, Star Trek Into Darkness, was definitely not as well received. Justin Lin (stepping away from the Fast & Furious franchise he spearheaded into becoming the global phenomenon it is today) managed to get the franchise back to its winning ways with Star Trek Beyond in 2016… Or at least he tried to. While the film was critically regarded as a return to form, it only just about broke even at the box office with $343 million. Combine with that the fact that two of the franchise actors – Anton Yelchin and Leonard Nimoy – passed away as well, and studio Paramount was left to make some tough choices about the future of the franchise.
Instead of a tough choice though, they made a totally surprising one as we learned that Quentin Tarantino was developing a Star Trek feature film script which he would possibly direct. His was apparently not the only idea in development though. Young Spock actor Zachary Quinto teased this a short while back, but at CinemaCon last week we finally got confirmation of this as Paramount chief Jim Gianopulos revealed that not only was a Star Trek 4 in the works alongside whatever Tarantino was cooking up, but the film was going to make history as SJ Clarkson was signed as the first female director in Star Trek history.
The British-born Clarkson is not exactly a household name on the level of Abrams and Lin, but there's a fairly good chance you've seen her work already. A prolific TV director since the early 2000s, she's most famously directed episodes on Life on Mars, EastEnders, Heroes, Dexter, Banshee, Bates Motel, Orange is the New Black and most recently Marvel's Jessica Jones and The Defenders, as well as Netflix's Collateral, among others. She is also the creator and writer of BBC America series Mistresses.
The still-untitled Star Trek 4 will be Clarkson's first feature film directing gig, and it doesn't sound like she'll have to wait around long to get cracking on it as Paramount teased that it may be happening sooner than we may think, while whatever Tarantino is cooking up will be developed later down the line. As for the story of Clarkson's Star Trek film, not much is known about it yet, but its script from J.D. Payne (Godzilla vs. Kong) and Patrick McKay (Star Trek Beyond) will reportedly see Chris Hemsworth reprise his brief role from 2009's Star Trek as the deceased George Kirk who will somehow cross paths with his son, Capt. James T. Kirk (Chris Pine), thanks to some time travel plot.
Last Updated: May 1, 2018