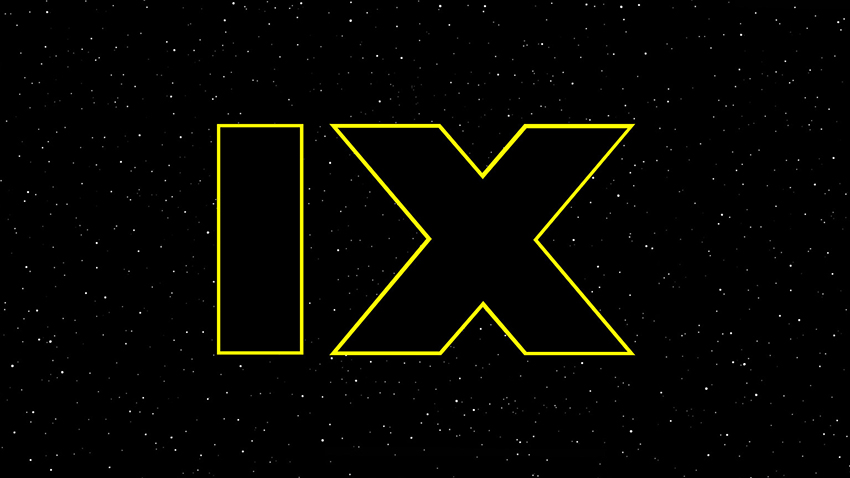 Star Wars movies are always extremely secretive things, and with the still-unnamed Star Wars: Episode IX still more than a year away we didn't expect to hear anything about it. However, it would appear that writer/director JJ Abrams and the rest of Lucasfilm are already ready to drop some big news.
Revealed last night on the official StarWars.com website, Star Wars: Episode IX will start filming at London's Pinewood Studios next week and as part of the announcement, the film's main cast was announced. The expected names are all there including Daisy Ridley as Rey, Adam Driver as Kylo Ren, John Boyega as Finn, Oscar Isaac as Poe Dameron, Kelly Marie Tran as Rose Tico, Domhnall Gleeson as General Hux, Joonas Suotamo as Chewbacca, Billie Lourd as Lieutenant Connix, and Anthony Daniels as C3P0. As previously reported, Keri Russell will join the cast and she will now be joined by English actors Naomie Ackie and Richard E. Grant in unknown roles.
The previous rumour about Billy Dee Williams reprising his role from the Original Trilogy as Lando Calrissian has also now been confirmed, but he's not the only member of the Star Wars old guard that will be back. In a surprise revelation, it has been confirmed that both Mark Hamill and Carrie Fisher will be reprising their roles as Jedi Master Luke Skywalker and General Leia Organa Solo respectively.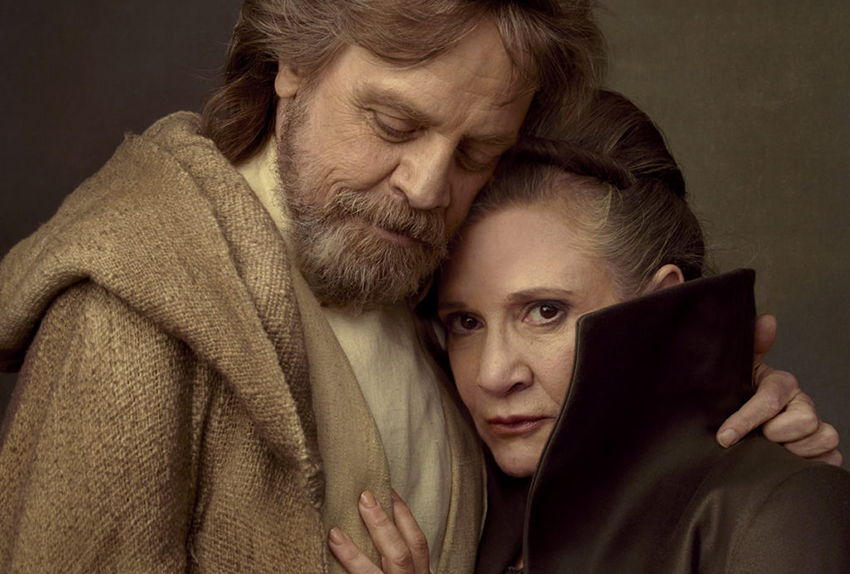 Hamill's Luke had infamously given his life in a last display of power to save Rey and the rest of the Resistance in The Last Jedi – a divisive point among some members of the fandom – so chances are that he will only be back as a Force Ghost. Either way, it's pretty nice to know that Luke's story is not finished yet. As for Leia, when this Star Wars Trilogy had first been announced, the original plan had been for Episode IX to put the focus on her, much like The Force Awakens focused on Han Solo and The Last Jedi on Luke Skywalker. However, her tragic and untimely death soon after finishing her scenes on The Last Jedi had put that entire plan in doubt.
Now it's been revealed by writer/director JJ Abrams, who kickstarted this trilogy with The Force Awakens, that the beloved character will indeed be back and she will not be realized through CGI as some fans had feared.
We desperately loved Carrie Fisher. Finding a truly satisfying conclusion to the Skywalker saga without her eluded us. We were never going to recast, or use a CG character. With the support and blessing from her daughter, Billie, we have found a way to honor Carrie's legacy and role as Leia in Episode IX by using unseen footage we shot together in Episode VII.
Fisher's surprising appearance on-screen is one that is sure to leave fans heavily emotional, with the announcement already drawing quite a reaction. It will interesting to know just what unseen footage was used though and how Abrams – who co-wrote this script with Oscar-winning Argo writer Chris Terrio – will combine it with new scenes.
What do you guys think of the return of Luke and Leia?
Star Wars: Episode IX is scheduled for release on 20 December 2019.
Last Updated: July 28, 2018