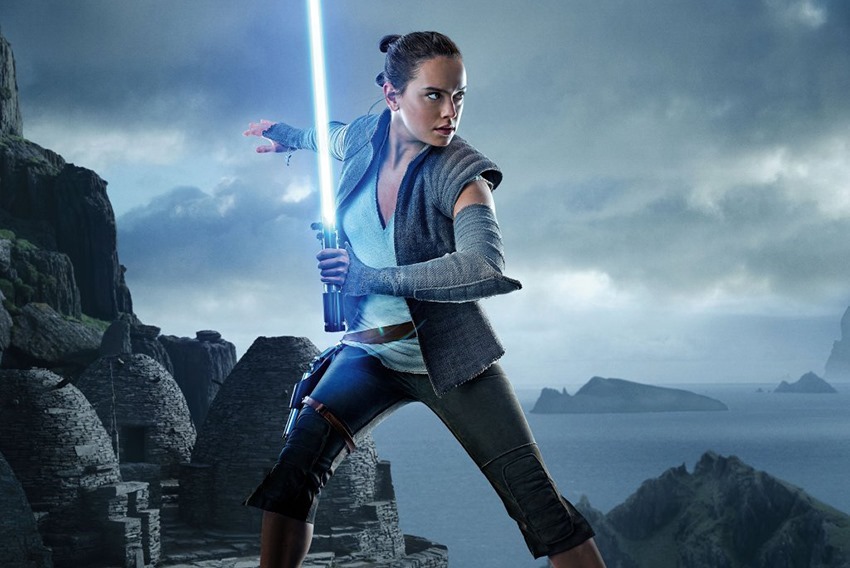 Star Wars fans are a fickle bunch who will take aim at anything wrong in the franchise as they bicker amongst themselves over the most mundane story elements. One thing that most Star Wars fans do agree on though, is that the last trilogy from Disney was a bit of a mess. From criticism that Rian Johnson's The Last Jedi didn't treat Luke Skywalker fairly to JJ Abrams' Rise of Skywalker being a lukewarm finale that retconned far too many of Last Jedi's braver story elements, the sequel trilogy wasn't firing on all cylinders.
So where does Star Wars go from here? For Disney, it's steering clear of any more Skywalker trilogies and moving far away from some of those things they may have tarnished along the way, rather focusing on new and exciting projects like The Mandalorian minus the more problematic actors. If Disney were to tempt the fates and produce Star Wars Episode X, how exactly would it continue the series from there?
Thanks to some AI created by  Blue Bantha Milk Co using the custom text generator InferKit. we have an idea of where it could go. As the AI was fed the scripts for the first nine movies, it eventually spat out a draft script for what could be the next installment of the franchise.
Would the AI be able to do a better job than human writers though? Well, not quite, but it's not terrible either. See part one of the script in action below, re-enacted through a variety of people trying to bring it alive:
It's a lot of video to watch. There are some tragic moments in the script from the death of BB-8 to the introduction of a new bikini-clad Sith pirate girl that I can only imagine is a combination of Princess Leia's famous slave outfit from Return of the Jedi and Rey.
The storyline is a little crazy and the characters are bizarre, but it's perhaps not as far out as you might imagine. Perhaps Disney should leave it up to AI to write its next Star Wars episodic trilogy. Should they ever want to go down that path, I've got a good feeling that the end result would be better than Rise of Skywalker at least.
Last Updated: February 15, 2021