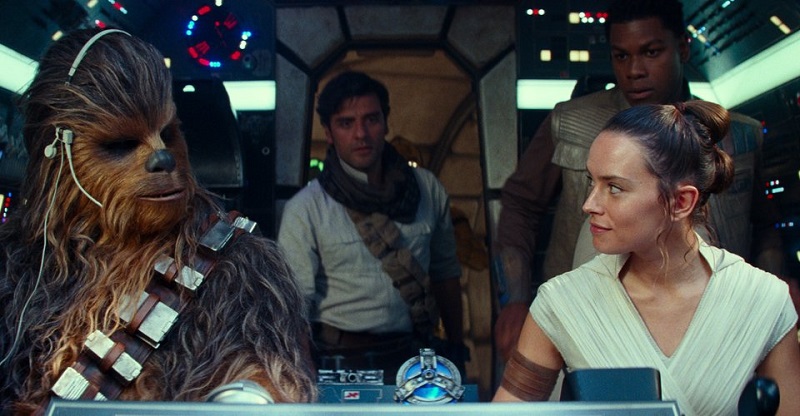 Tomorrow is Thursday the 19th December which to Star Wars fans means only one thing. The release of the final chapter in the Skywalker saga, The Rise of Skywalker. Hype is already as galactic as possible for many fans so the film has a lot to live up to. Many fans found The Last Jedi a polarising film, despite its many strengths and so there is a lot of expectation for J.J. Abrams to close out the epic 9 film saga in a way that does the movies justice, answers the many questions still left unanswered and doesn't leave fans struggling with the balances of the force this time.
They already held the premier for the movie in the US and an embargo on early reactions (not official reviews) lifted last night, meaning that we can finally see just what others thought of the film. Is the force strong with this one, or has it run out of midichlorians and unable to work the same magic the franchise is known for? Well, let's take a look at the many reactions below:
Wow, that is a lot of different comments to digest. If one thing is certain, everyone has a strong emotional attachment to this movie, which is perhaps a good thing. There is mostly massive praise all round here at how J.J. Abrams has delivered a faithful and emotionally charged conclusion to the saga, but it will probably have its flaws too. One thing that stands out in a few of the reactions is how this movie does a disservice to The Last Jedi and puts the trilogy more in line with Abrams original plans for the trilogy that he started with The Force Awakens. Perhaps not a bad thing for certain fans, but a disconnect in the trilogy will likely annoy many people too.
If you've watched all the Star Wars movies before, there is no way you should miss out on this one. It's a conclusion to some of the most iconic characters in cinema history and a story that spans over 40 years of pop culture. It is the cinematic event of the year and will give the Skywalkers we know and love, a rousing send-off.
Last Updated: December 18, 2019