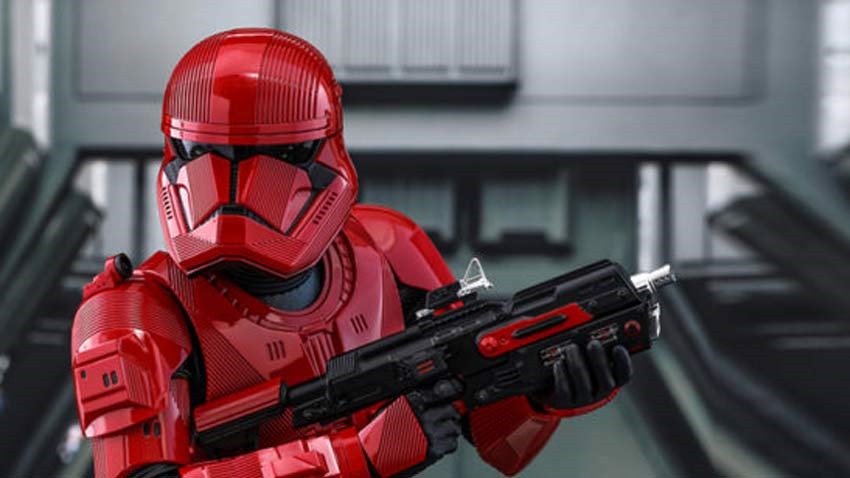 Stormtroopers! No matter what the problem is that you're facing in life, it can probably be solved by chucking a load of expendable troops into the fray until their deaths deliver the desired result. Decades of movies, spin-offs and video games have resulted in scores of Stormtrooper designs popping up over the year, as the Galactic Empire's seemingly endless supply of cannon fodder soldiers have branched out to specialise across a wide variety of roles within which to die in cinematic fashion.
The last couple of years have seen plenty of new additions to the armies of the First Order in particular, with the Stormtrooper design given a fresh new coat of paint that includes your regular laser sponge for protagonists to shoot at, Snowtroopers, Mountain troopers and a rag tag bunch of unruly troublemakers who somehow always get away with shenanigans, the Super Troopers.
Okay maybe not but you get the point. This year's Star Wars film will introduce yet another variant, in the form of the Sith Trooper. StarWars.com revealed the new design of soldier who'll be menacing the cast of Rise of Skywalker, and so far it looks hot. Cutting edge armour, painted in crimson red and sporting enough angles to put your eye out if they make a sudden left turn? Yeah, I'm sold. "It has some really unique aesthetics to it,"Lucasfilm archivist Madlyn Burkert said.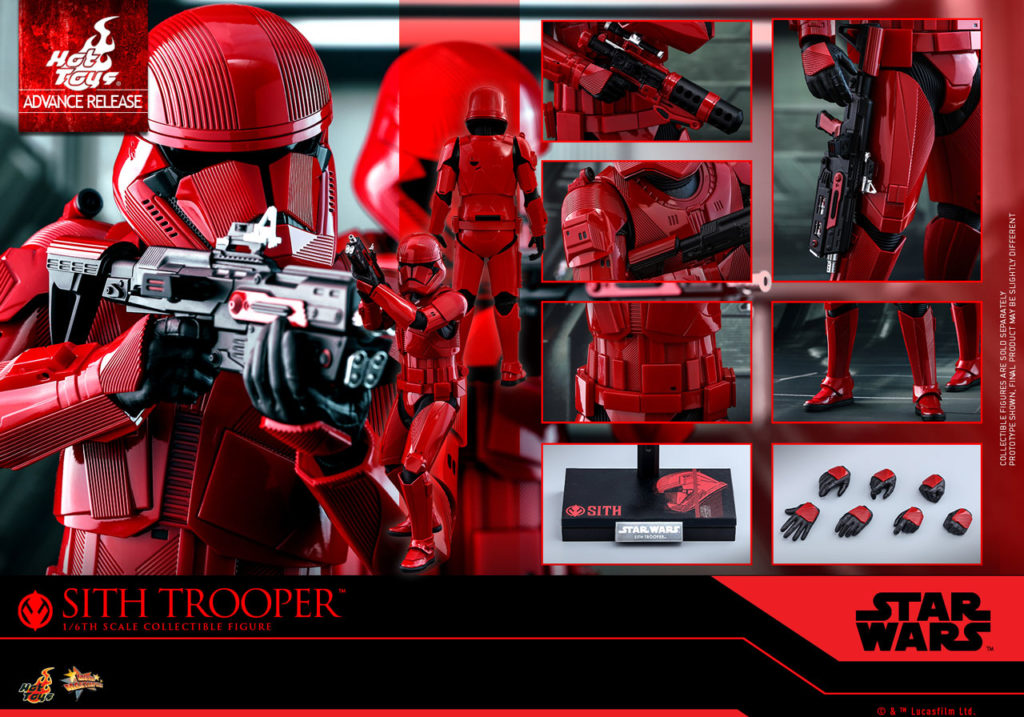 And it has some subtle ties to previous stormtrooper designs, which I think fans will enjoy discovering.
I dig it a lot. The Sith Trooper armour is basically a combination of Rogue One's elite Death Trooper suit and even the Clone Troopers of the prequel trilogy. As for their role in Rise of Skywalker? They'll be serving directly under Supreme Leader Kylo Ren as he continues his war against the Resistance, soaking up laser fire with their shiny new armour. In addition to the Hot Toys figure shown above, there'll also be a ton of Sith Trooper merchandise that includes more toys and clothing.
That's the real power of Star Wars right there. MOICHENDISING!
Last Updated: July 11, 2019