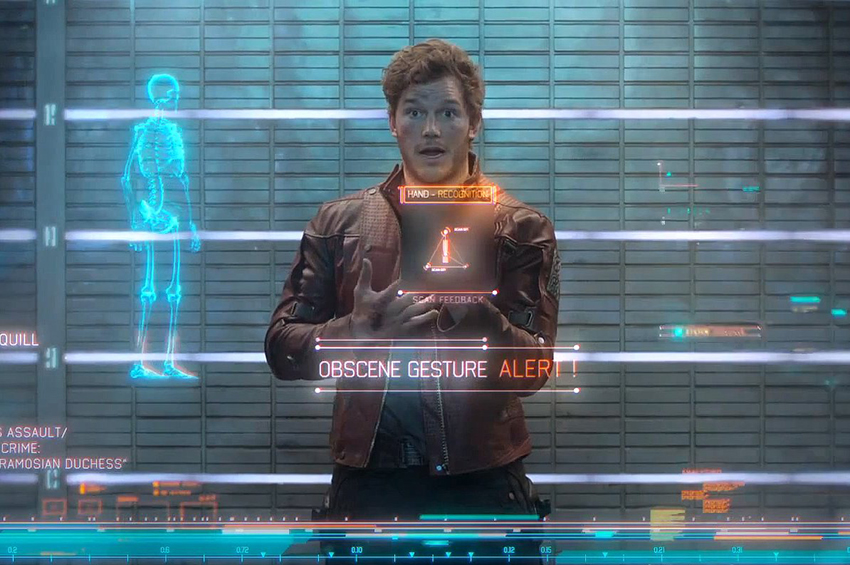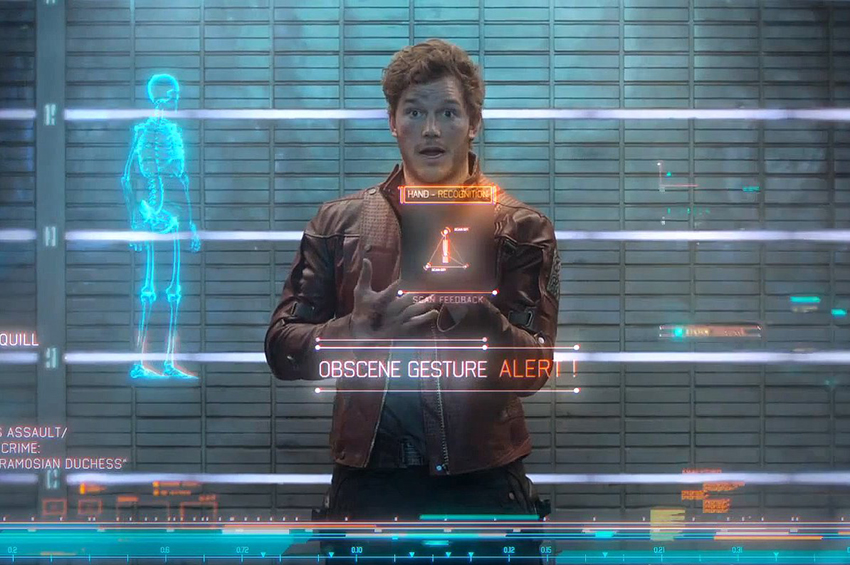 Ah, Star-Lord, galactic swashbuckler, cross-species-lover, wearer of awesome leather gear and a character with a whole lot of sass. He is truly a hero! I don't really need to say all that though for you to love him, right? Adding to this list though should also be 'user of much hyperbole' and if you follow actor Chris Pratt on Facebook, you'll see what I mean.
Building up more hype than any hyperdrive the actor may have gone a 'little' over-the-top at his praise for Guardians of the Galaxy Vol. 2, writer-director James Gunn's hotly anticipated follow-up to his 2015 Marvel smash hit, which sees Pratt reprise the role of the intergalactic hero. Don't know what I'm talking about, well have a look and behold!
On May 5th the greatest movie in the history of movies is coming. There has never been and will never again be a movie like this. Seriously. Ever heard of Citizen Kane? We're much better. Seriously. Our movie just tested at over one million points. Rotten tomatoes already has it at 234% fresh. #GotGVol2 will win every movie award AND about 39 Olympic gold medals in swimming, gymnastics, the skiiing event with the gun, x games, snowmobiling and everything. It will win the World Cup and about 7 super bowl rings, sorry TOM Brady. This movie will fry your brains and lift your spirits. James Gunn will be elected president of the world. They will add the faces of the guardians to Mount Rushmore for sure. We're gonna get a planet. May 5th will become a national holiday. Everyone will get pregnant. Candy will fall from the sky. Global warming will stop. Dinosaurs will come back to life. Which unlike some movies might tell you, is actually a really good thing. Because they won't flip out and kill people instead they'll be your awesome pets. So basically get your tickets as soon as you can. Don't be the only person on the planet who doesn't see this movie.
Humbly, Starlord
I am still laughing at his reference to his other job: one taming dinosaurs. I am so damn excited about Guardians of the Galaxy Vol. 2 that I've already gnawed Kervyn's ear off with all my declarations of undying commitment, love and adulation. Are you as excited as me?! No, no you are NOT! That's physically impossible.
Guardians of the Galaxy Vol. 2 is scheduled for release on 5 May and also sees the return of Zoe Saldana as Gamora, Dave Bautista as Drax, Vin Diesel as the voice of Groot, Bradley Cooper as the voice of Rocket, Michael Rooker as Yondu, and Karen Gillan as Nebula. Joining the cast in the sequel is Kurt Russell as Ego the Living Planet, Pom Klementieff as Mantis and Elizabeth Debicki as Ayesha. Here's the official full synopsis.
Set to the backdrop of Awesome Mixtape #2, the Guardians of the Galaxy sequel continues the team's adventures as they traverse the outer reaches of the cosmos. The Guardians must fight to keep their newfound family together as they unravel the mysteries of Peter Quill's true parentage. Old foes become new allies and fan-favorite characters from the classic comics will come to our heroes' aid as the Marvel cinematic universe continues to expand.
Last Updated: March 23, 2017