I think the next five years are going to be very interesting when it comes to video streaming services. That's because I don't just enjoying watching their content, but I'm also curious to see how the business behind them evolves, and the next few years will see big changes.
We're currently in the midst of a rapid growth period, with more of the traditional big players entering the market very soon. Disney+, Apple TV+, HBO Max, and NBCU are just some of the upcoming streaming services backed by heavyweight companies that are coming for those sweet subscription fees, and all aim to compete directly with the current streaming leaders Netflix, Amazon, and Hulu. There are also plenty of smaller services aiming to snap up a few entertainment dollars here and there. Such growth is unsustainable though because there are only so many entertainment dollars to go around, and I suspect in the next few years we're going to see a lot of consolidation as many of the smaller services are bought out, merge with competitors, or shut down completely.
One of the smaller (relatively) services hoping to avoid that fate is premium cable network Starz (which is owned by Lionsgate, and is home to such shows as Black Sails, Power, Outlander, and more), and they believe that one of the keys to their continued operation is to become a truly global player. The company operates the Starzplay streaming service, which recently expanded its footprint from being US-only based to operating in fifty counties across the world in the space of a year, and is aiming to double that number once more over the next couple of years.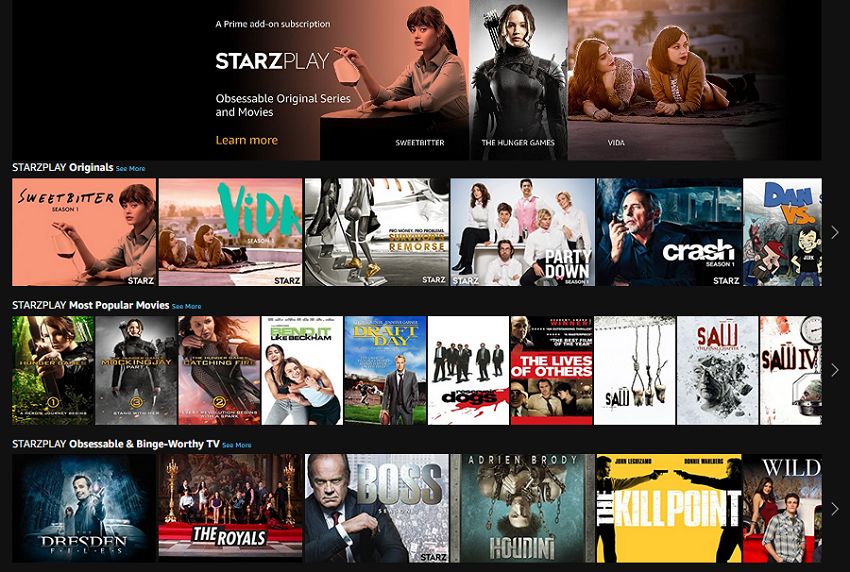 As their Chief Operating Officer Jeffrey Hirsch recently said (via Deadline):
"While others are still working to launch their services here at home [the US], we're establishing a subscriber base and a globally recognized brand, fueled by our growing line up of original series and a vast library of award winning fan favorite films.

We are a global platform now so everything we look at has to serve us on a global basis. Everything that we look has to service the global footprint."
One of those countries could be South Africa, as Hirsch named us directly during an earnings call earlier this year as a potential expansion point via its Starzplay Arabia service which currently serves the Middle East and North Africa. However he also doesn't see Starzplay as a direct competitor to Netflix and the like, but rather as a supplement:
"Ultimately, I think people will have four or five services in their home and Starz has always been, as HBO and Showtime, that premium on top of basic television. If Netflix, Hulu and Amazon are trying to replace television, we're again happy to be sold on top of it."
I think he's spot-on with regards to being a truly global company when it comes to streaming, as Netflix themselves have demonstrated. That alone will shake up the global entertainment market which for so long has relied on third-party distribution deals, but as consumers increasingly get their content directly from producers the need for those third parties diminishes, just like the need for your corner video store.
Whether people actively want four or five subscription services is another story though. Personally I wouldn't subscribe to more than two services because I've only got so many hours in a day where I can watch TV. I'd want to get value for money from those services, and I suspect most people feel the same. 'Supplemental' services are a fair compromise for one-off shows I might want to watch, but I have doubts as to their long-term sustainability. I'd be far more inclined to spring for a one month subscription to binge a season, then just cancel it, and that can't be good for those companies in the long run. Time will tell though. What do you think?
Last Updated: July 30, 2019