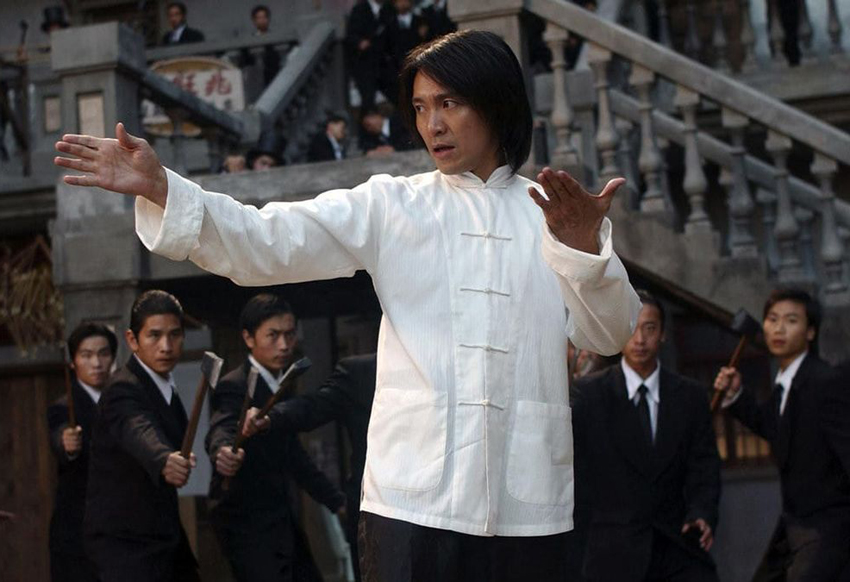 By pure coincidence, this is the second story I'm doing today that has to do with a "hustle". However, unlike the general ambivalence I felt towards a gender-swapped remake of Dirty Rotten Scoundrels, this time around I am flying-kicking into the air with joy as we're officially getting a sequel to 2004 martial arts comedy masterpiece Kung Fu Hustle!
This news was confirmed by director/writer/star Stephen Chow while he was out doing the promotional rounds for his upcoming Chinese comedy film The New King of Comedy (via maactioncinema.com). The 56-year old filmmaker and martial artist revealed that unfortunately, we won't be getting Kung Fu Hustle 2 (or whatever it ends up being called) very soon, as he's first developing another sequel for his 2016 blockbuster smash hit The Mermaid, which is one of the highest grossing films in Chinese box office history.
As for what the Kung Fu Hustle sequel would be about, Chow has revealed that this won't be straight follow-up to the original, which was a slapsticky 1930s-set tale following a bumbling wannabe crook who accidentally triggers a war between a brutal local gang and a small impoverished community where a group of legendary kung fu masters have been living in secret. This sequel will remain in the same continuity as the original but will be set in modern contemporary times instead. There are rumours that Chow, who played the hapless crook Sing who discovers himself to possess special kung fu abilities as well, may cameo in the sequel but the hows and whys of that is unclear for now.
When it was originally released, following on from Chow's breakout international success with Shaolin Soccer, Kung Fu Hustle stood in stark contrast to other big Chinese martial arts epics of the time like Crouching Tiger, Hidden Dragon, Hero, and The House of Flying Daggers. With a style that could be almost called cartoonish, Chow's film was just a delight from start to finish, and audiences responded as it became one of the highest grossing films across the world upon its release and won numerous awards, including six Hong Kong Film Awards. Oh and of course it gave the world the most badass woman to ever grace a cinema screen (sorry, Wonder Woman) in Yuen Qiu's Landlady.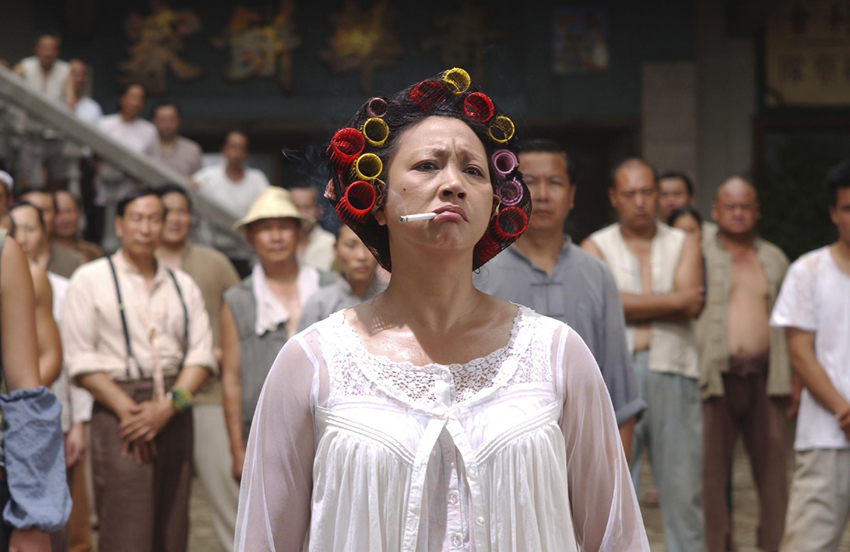 We're gigantic fans of Kung Fu Hustle around the office here, so excitement levels simply couldn't be higher for Chow to revisit this world. If it's even half as good as the original, it would be brilliant. And if you haven't yet seen the first film then my suggestion is to do it now before a certain lady in rollers, slippers and nightgown pays you a visit.
Last Updated: February 13, 2019