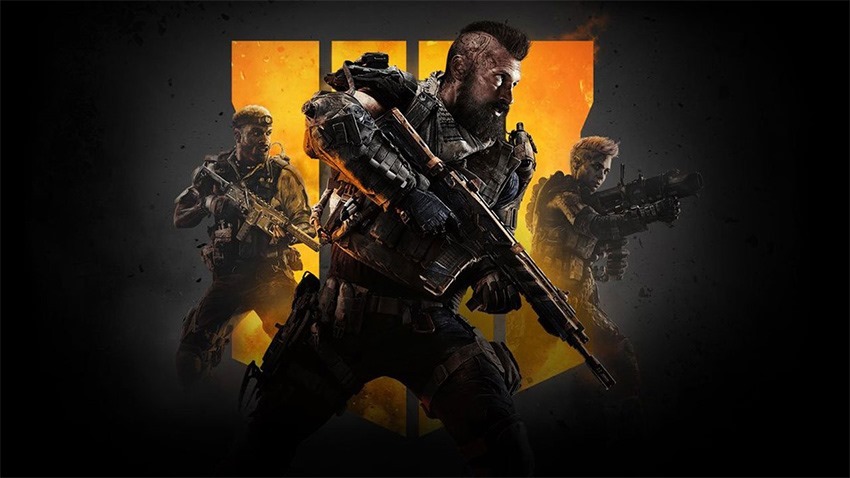 The major focus from Activision's earning's call yesterday is, rightfully, bound to be on the on the massive layoffs across the company. Eight hundred people are now without jobs, despite the company seeing record growth, with revenues up 6 per cent year-on-year and new executives having sizeable signing bonuses.
According to Activision COO Coddy Johnson, last year's Call of Duty, Black Ops 4, did exceptionally well in its launch period, but failed to maintain that momentum in the second half of the quarter.
"Black Ops 4 sold through more units than Black Ops 3 in its launch quarter with PC units more than tripling and engagement was strong with average hours per player increasing versus Black Ops 3 as players enjoyed Blackout, Multiplayer and Zombies. We also saw a significant shift to digital this the year, with full game downloads representing over 40% of console sell-through versus approximately 30% for World War II.

However, sales of Black Ops 4 in the second half of the quarter were below our outlook, due to weaker-than-expected retail demand, lower-than-anticipated pricing and other promotional activities that didn't meet expectations. Although Black Ops 4 in-game net bookings started off slower than expected following the introduction of the new in-game system, we were encouraged by the response we saw when we introduced more compelling content with the second season events in late Q4."
There are a few reasons why I would think that Black Ops 4 performed below expectations. The first is probably that expectations were too high. By all accounts, Black Ops 4 sold incredibly well, generating half a billion dollars in revenue in just three days. Activision even said that Call of Duty "was again the number-one selling console franchise worldwide for the year, a franchise feat accomplished for nine of the last 10 years." Somehow, that just wasn't enough.
The other is that Treyarch hasn't worked quickly enough to address community complaints, with many still complaining about various issues in the multiplayer – like DLC maps not being in rotation, the general gameplay becoming stale and a heck of a lot of grind for cosmetics. Then there's Blackout. Battle Royale games need to constantly invigorate themselves to feel fresh, and that's just not something that's happened with Blackout. In regions like South America, the Middle East and Africa, Blackout has been hobbled, with modes going in and out of rotation. It's not an ideal way to keep people playing.
And now the game has a tougher battle in the wake of the free-to-play Apex Legends, which has seen many Blackout players jump ship. Treyarch and Activision are going to have to work incredibly hard to draw players back in.
That all said, Activision suggests that this year's Call of Duty will resonate well with players. It's Infinity Ward up to bat this year, and it's increasingly likely that the game will be a new chapter in the Modern Warfare saga. In the earning's call, Activision hinted that the next Call of Duty will once again have a single player mode.
Even so, the next game really is going to have to be incredible when there's a lot of great competition, some of which is free.
Last Updated: February 13, 2019