Preacher is one of the greatest – and most controversial! – comic book stories ever written. The first season of AMC's TV series adaptation of Garth Ennis and Steve Dillon's seminal comic book, as good as it was, didn't quite live up to that same lofty standard though.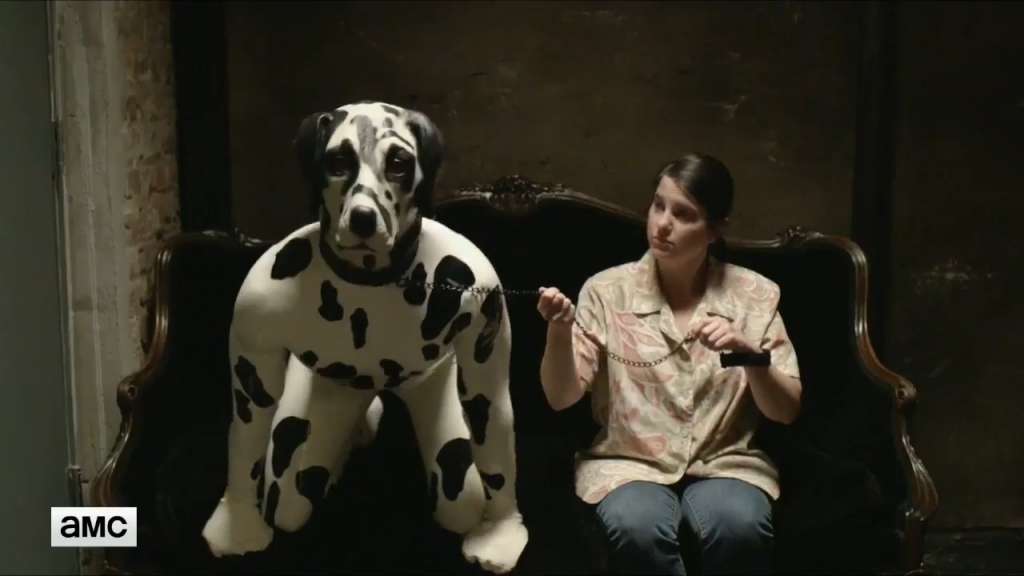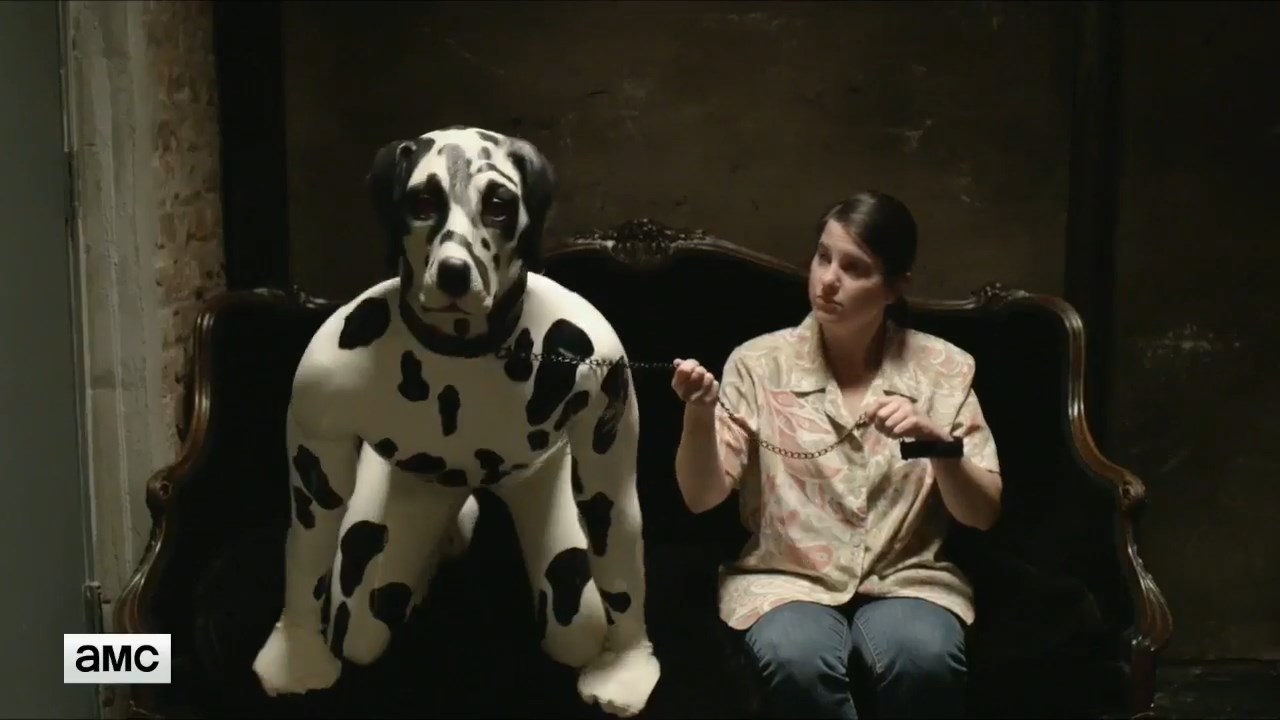 While they appreciably found a way to do its own thing, while still keeping things very Preacher-esque, it suffered from serious pacing issues as Dominic Cooper's Jesse Custer came to grips with the fact that he had somehow inherited the powers of the voice of God and that his new best friend is actually a centuries old, hard-drinking Irish vampire. When things got crazy, they got crazy good, but it was in between these pieces of mayhem that the narrative dragged its feet a bit.
Whether those same issues will bog down the upcoming second season, we can't say. What we can say is that the crazy fun aspects of the show are definitely back and better than ever based on this first teaser trailer. With the trio of Jesse, Cassidy (Joseph Gilgun) and Tulip (Ruth Negga) finally hitting the road for the trans-American roadtrip to literally find God, the TV series' story is now actually in sync with the start of the comics, and I know all about the insanity ahead of them. And the literal hell behind them as the Saint of Killers is hot on their heels to take back Jesse's divine power by any means necessary.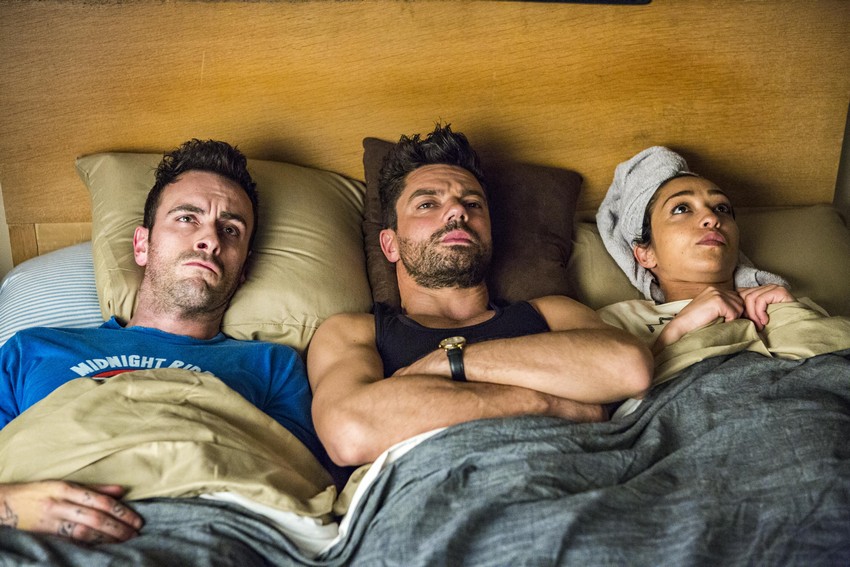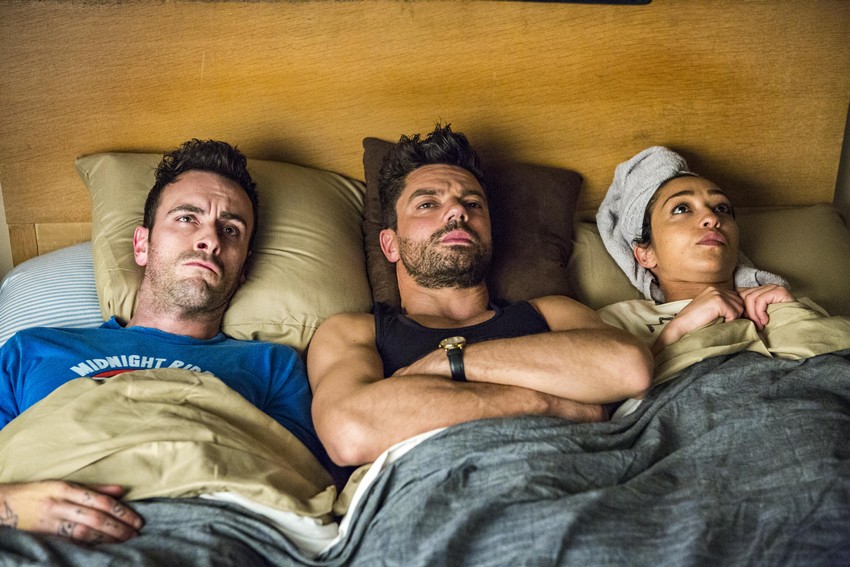 Here's the official Preacher season two synopsis:
The expanded second season, consisting of 13 episodes, is a genre-bending thrill ride that follows West Texas preacher Jesse Custer (Dominic Cooper), his badass ex-girlfriend Tulip (Academy Award nominee Ruth Negga) and an Irish vampire named Cassidy (Joseph Gilgun) as they embark on a road trip to find God and are thrust into a twisted battle spanning Heaven, Hell and everywhere in between.
As we recently learned, Preacher season two will see the additions of Noah Taylor (Peaky Blinders, Game of Thrones), Pip Torrens (Star Wars: The Force Awakens, My Week with Marilyn), Julie Ann Emery (Better Call Saul, Fargo), Malcolm Barrett (Dear White People), Justin Prentice (13 Reasons Why, Awkward) and Ronald Guttman ( Mozart in the Jungle, Mad Men) to the cast. And the second season is scheduled to premiere on AMC in the US on 25 June.
Last Updated: April 4, 2017