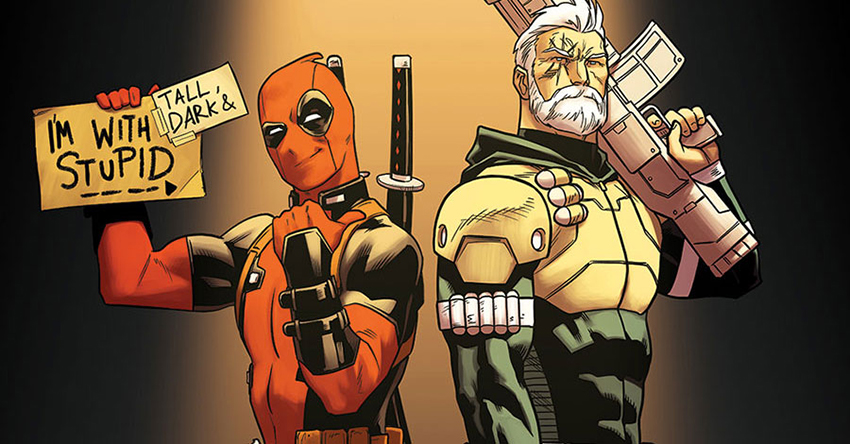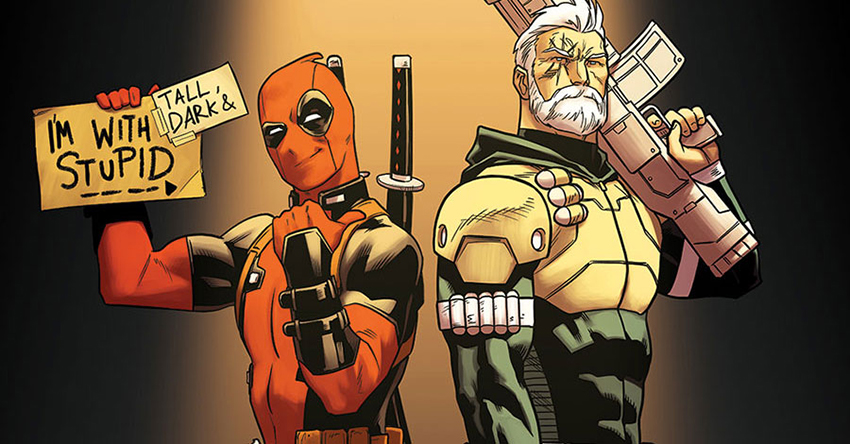 Have you checked out "No Good Deed", the hilarious Deadpool 2 teaser trailer, yet? Besides for all the meta in-joke Deadpool goodness, the trailer also teases the impending debut of Cable with a "Nathan Summers is coming" tag (That's Cable's birth name, by the way). Ever since it was confirmed that time-traveling mutant would be the lead antagonist in the upcoming Deadpool 2, we've been hearing all kinds of casting rumours for the role. Just last week, Deadpool creator Rob Liefeld threw Russell Crowe's name into the ring as well. But now a new report from TheWrap has added another bit of inspired casting: Stranger Things' David Harbour.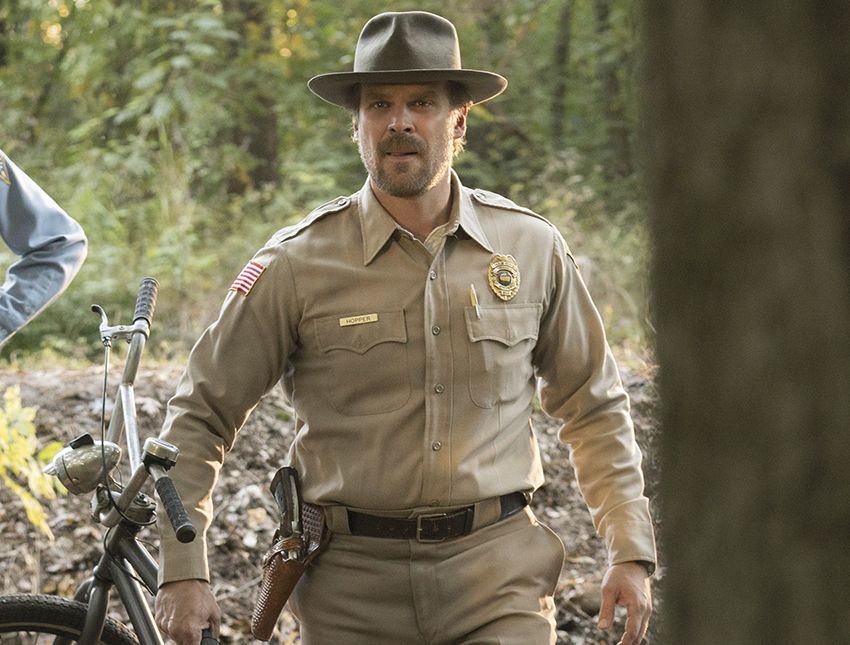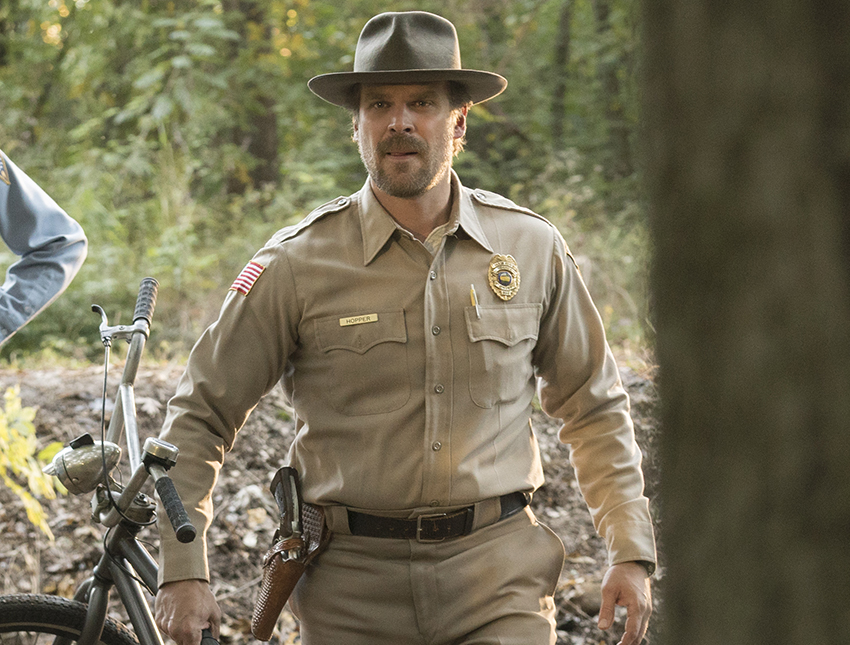 Harbour has been putting in fantastic supporting work in Hollywood for ages, but it was really with Netflix's breakout 2016 series (and that incredibly, impassioned Golden Globes speech) where he suddenly became a household name. He's certainly got the acting chops and gruff screen presence to pull off the self-serious Cable. And at 6ft3 and packing a fair amount of bulk, Harbour is also physically imposing enough to rival Reynolds.
Collider's own sources also confirm that actor is in the running for Cable, and even go on to say that things have advanced far enough for Harbour to have done screen tests with Reynolds. Intriguingly enough, they also go on to report that Michael Shannon was also being considered, but that the Man of Steel actor had to drop out of the running due to scheduling conflicts.
Both Collider and Wrap point out that Harbour doesn't quite have the gig yet, but when it comes to casting rumours for Cable, this most definitely sounds like the likeliest bet thus far. Harbour is a hot commodity in Tinsel Town right now after playing Sheriff Jim Hopper in the nostalgia filled horror-adventure Stranger Things. The second season of the award-winning Netflix series is due to drop in September this year, so you can only expect Harbour's stock to rise even further and make him even more of an enticing pick.
Last Updated: March 6, 2017