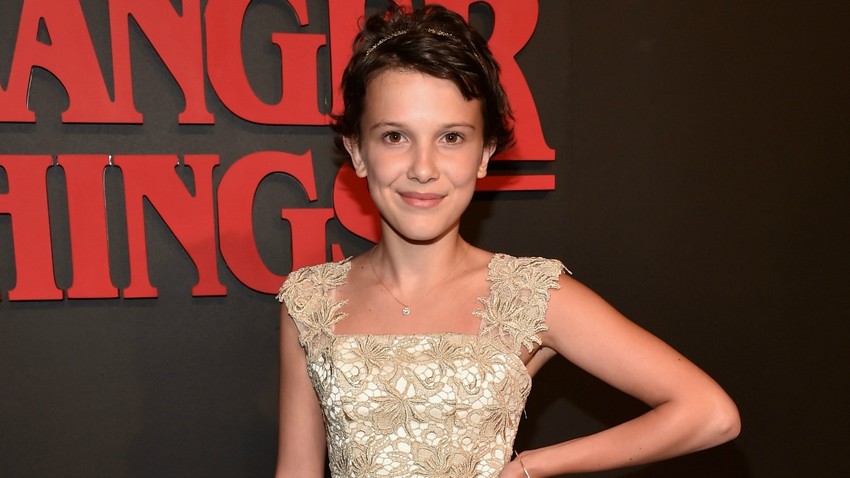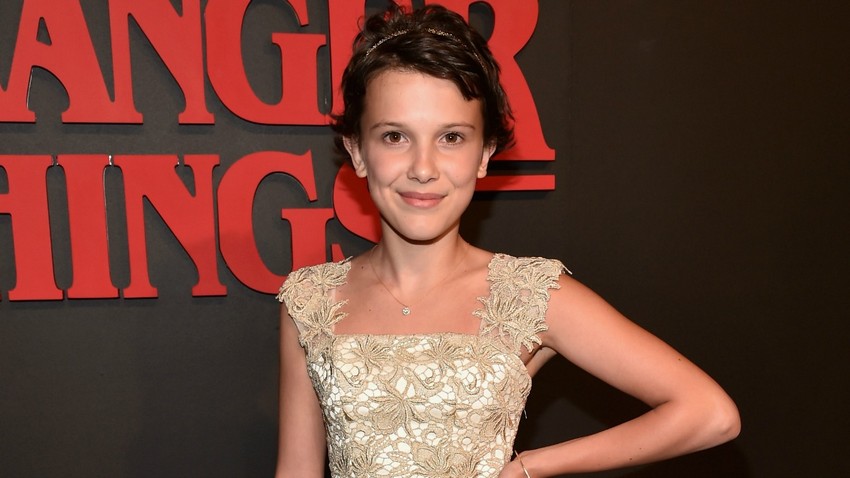 Stranger Things was undoubtedly the breakout TV series of 2016, earning itself tons of fan love and numerous awards buzz including a Golden Globe nomination for Best Drama Series. The throwback horror-adventure was stuffed with incredible nostalgia, jaw dropping moments and some of the most likable lead characters I have ever had the privilege of rooting for. And out of the amazing young cast that made all this possible, the standout was definitely Millie Bobby Brown.
As Eleven, the tortured young girl with frightening special abilities, the 12-year old Brown was a revelation, jumping from wide-eyed wonder and innocence to darkly scary and tragically terrified with the utmost ease. As such, many have been eager to see what this bright young starlet will do next. Well, next next, as she's already set to reprise her role for the upcoming second season of Stranger Things. And she's going to need all of that experience fighting the monstrous Demogorgon, because after that she's going toe to toe with the king of the monsters!
THR is reporting that Brown is set to star in Godzilla: King of Monsters, the upcoming sequel to Gareth Edwards' 2014 reboot of classic monster franchise Godzilla. The film is set to be part of the new shared cinematic "MonsterVerse" that Legendary Films are building. It will follow on from Kong: Skull Island, a new reboot of King Kong that will be stomping into theatres on March 10 this year, and will setup the massive movie crossover Godzilla vs Kong in which the two beasts will go toe-to-toe.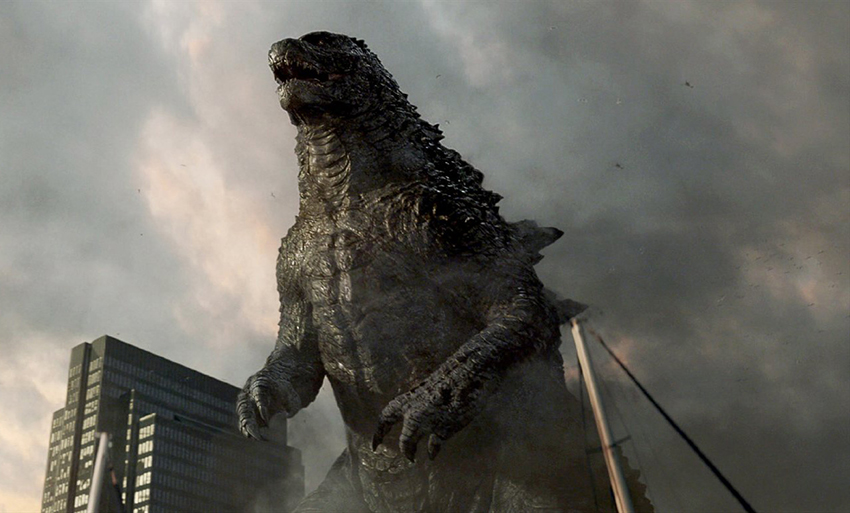 The plot for Godzilla: King of the Monsters is being kept tightly under wraps, and that includes details about whatever character Brown will be playing. When Edwards was still attached to helm the sequel (before he got called away to make this little movie you may have heard of), he expressed interest in using the "Monster Island" concept used in 1968's Godzilla: Destroy All Monsters. Whether that idea will still be used is completely unknown at this point.
All we do know is that the movie will be helmed by Trick 'r Treat and Krampus director Michael Dougherty, who will also be co-writing the script with frequent collaborator Zach Shields. I have to admit though, I find it rather intriguing to have a young girl be the star of a monster blockbuster like this, as Hollywood usually reserves those roles for action hero types. They did just that with 2014's Godzilla with Aaron Taylor-Johnson leading that film as a soldier on the front lines of the battle with the giant reptile. Then again, Millie Bobby Brown is clearly no ordinary young girl.
Godzilla: King of Monsters is scheduled for release on March 22, 2019.
Last Updated: January 30, 2017