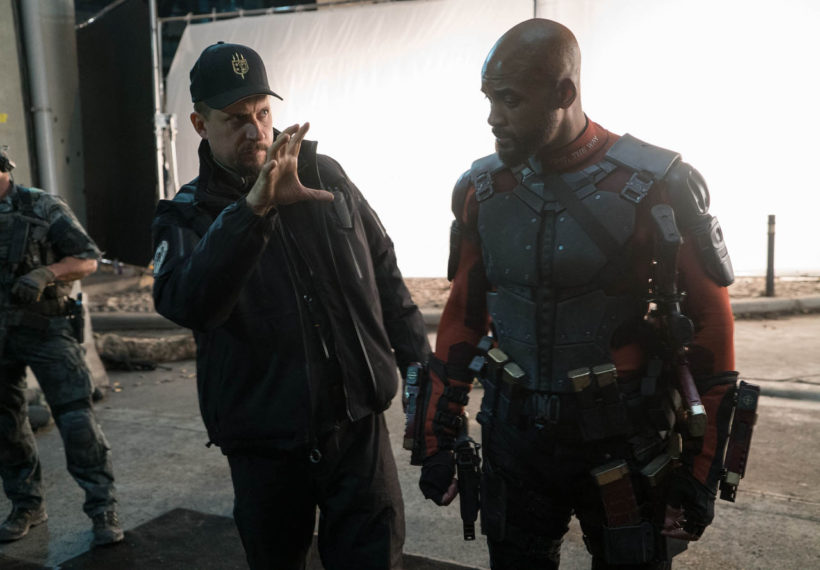 Yes, we're still talking about Suicide Squad. Warner Bros' latest DC Comics movie has set the internet abuzz over the last week or so… unfortunately not always for a good reason. But we're not here to talk about whether the movie is good or not – something that it seems there's no clear consensus on – but rather all the behind-the-scenes goings-on for writer/director David Ayers' film. And trust me: There's A LOT! We've already heard about how panicky WB suits meddled in the movie's development, changing things up to try to give the movie a tone that was closer to its well-received first trailer.
And it seems that somewhere along the way, they lost a whole bunch of Joker moments. This is a significant excision as many fans were disappointed by just how little there was of Jared Leto's Clown Prince of Crime after such a big fuss was kicked up by his new take on the iconic character. So just how many of Leto's Joker scenes were cut? Apparently a whole lot, as he explained to IGN:
"Were there any that didn't get cut? I'm asking you, were there any that didn't get cut? There were so many scenes that got cut from the movie, I couldn't even start. I think that the Joker… we did a lot of experimentation on the set, we explored a lot. There's so much that we shot that's not in the film.

"If I die anytime soon, it's probably likely that it'll surface somewhere. That's the good news about the death of an actor is all that stuff seems to come out."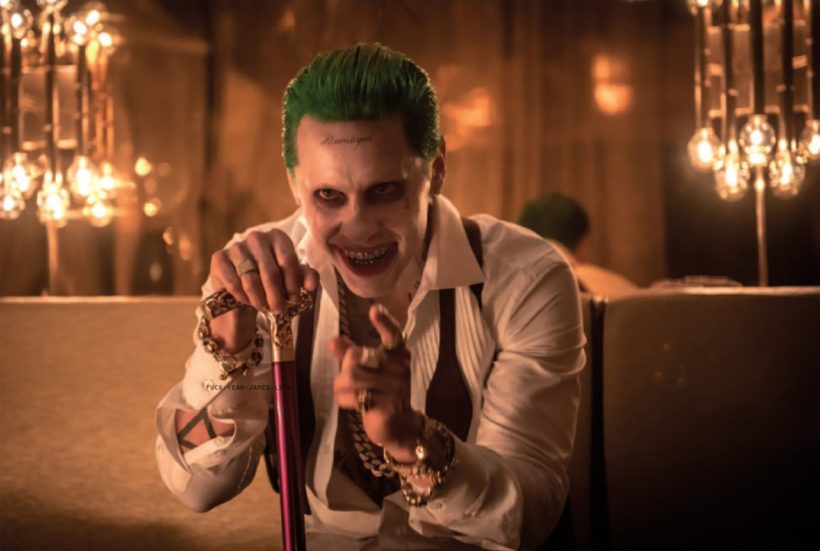 Okay, then. That's pretty grim. And Leto continued that grimness as he elaborated on BBC's Kermode and Mayo podcast, saying that he thinks that the reason why several of his scenes were cut is because they were just too intense for the film's PG-13 sensibilities.
"I brought too much to the table in every scene, it was probably more about filtering all of the insanity. I wanted to give a lot of options, and I think there's probably enough footage in this film for a Joker movie. If I were to die tomorrow, maybe the studio would roll something out. [There's] a rated R or rated X performance in there somewhere.

"I always wish this film was rated R. I actually said that when we were starting it. It felt like, if a film was ever going to be rated R, it should be the one about the villains."
While I personally don't think some of the more explicit violence and profanity that comes with a R-rating would have fixed Suicide Squad's problems (which are more to do with scripting and editing), there are many that agree with Leto. But these folks should probably not get their hopes up for an R-rated director's cut a la Batman v Superman's Ultimate Edition. As David Ayer explained to Collider, there may be plenty of footage left on the cutting room floor, but the movie, for all intents and purposes, is already what the director intended it to be.
"We have a chunk [of deleted scenes], there's definitely over 10 minutes of material on there. But this cut of a movie is my cut, there's no sort of parallel universe version of the movie, the released movie is my cut. And that's one of the toughest things about writing, shooting, and directing a film, is you end up with these orphans and you fucking love them and you think they'd be amazing scenes and do these amazing things but the film is a dictatorship [Laughs], not a democracy, and just because something's cool and charismatic doesn't mean it gets to survive in the final cut. The flow of the movie is the highest master."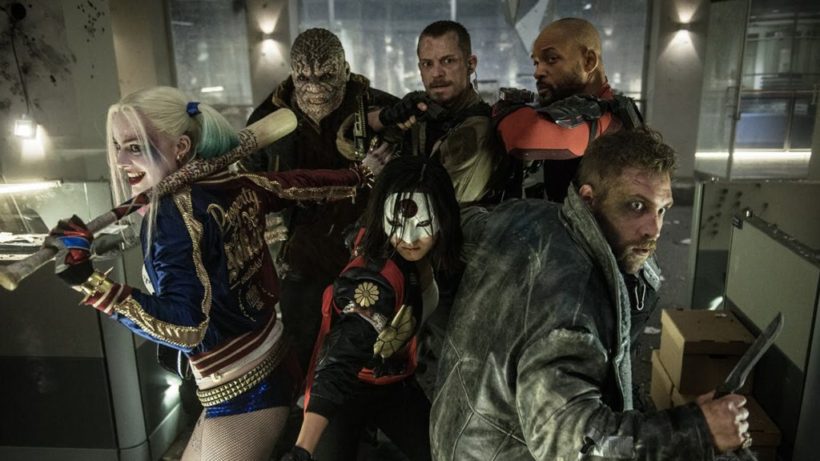 But what are those deleted scenes? Well, we won't officially know until much closer to the film's home release, but a user on Reddit claims to have some inside info and posted a rather elaborate list. While some of it is fairly mundane or superfluous, there are a few big ones in here.
[MASSIVE SPOILER WARNING FROM HERE ON OUT IF YOU HAVEN'T SEEN THE MOVIE YET!]
In early cuts, the movie's opening detailed June Moon's posession by Enchantress in real tome. Reshoots reshuffled the scene to be later in the movie in flashback form in favour of a new opening centered on Deadshot.
Deadshot in the prison cell, watching the rain fall and thinking about his daughter.
El Diablo observing the flame of a lit match, before putting it out due to his vow to no longer use his powers.
El Diablo being escorted to a training center by being placed in a tube that fills with water to quel his flames, and then unceremoniously dropped onto the ground.
Early interviews showed Captain Boomerang's racism and sexism, but the movie is light on examples of such behaviour, which have apparently been deleted. Most of them were reportedly directed at Katana, to whom Boomerang is attracted to.
Early reports indicated more backstory for Killer Croc, revealing that he entire life as a social outcast due to his physical appearancr and has convinced himself that he is beautiful in his own way. Croc crossed paths with Batman while working as muscle-for-hire for numerous Gotham's crime bosses, while secretly planning to take over one day. There were also scenes displaying his affinity for making sculptures out of discarded materials. Aside from jokes about Croc viewing himself as 'beautiful,' one of these were retained in the final cut.
Also deleted was a scene where he becomes sick at the helicopter escort to Midway City, throws up half-digested pieces of goat, and then eats them again, disgusting the nearby Navy Seals.
Early cuts reportedly included a passing reference to Slipknot being serial rapist, likely to further paint him as unsympathetic to the audience ahead of his own death.
More scenes of Rick Flag and June Moon's romantic relationship, including him reading the files of the Suicide Squad recruits after Waller delivers them to him.
Another scene where Flag and Moon are out on a date.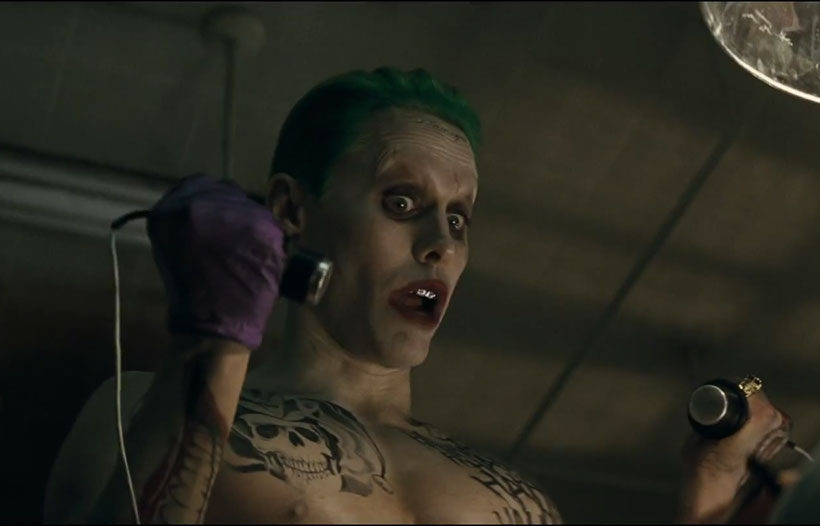 Extended scene of Joker interrogating Captain Griggs, including the line, "I can't wait to show you my toys," which was in every trailer, but was removed from the movie.
Joker and his men escaping after shooting up a restaurant. Harley, who is already affiliated with the Joker, follows them on a motorcycle and intercepts their car. Joker bangs his head against the glass in frustration.
Joker and Harley then get into a fight, which ends with Harley pointing a gun at Joker's head. Joker sweet-talks Harley into lowering the gun, charming her, then backhands her across the face. Afterwards he sweet-talks her again and they kiss.
Extended Ace Chemicals scene where Harley jumps into the chemicals. More bits of dialogue from Joker.
Extended Batmobile chase scene with more interaction between Joker and Harley. One of the examples, presented in all the trailers, is the Joker punching the roof of his car.
Harley using her baseball bat as a mock gun to play shoot at invisible foes.
Extended scene of Joker breaking into the nanobomb manufacture facility to arrange for Harley's neck-bomb to be disabled.
More interactions between Harley and Boomerang. Early cuts apparently included her really disliking him despite growing affectionate to all the other members of the squad.
Extended bar scene with Harley taking everyone's orders. Deadshot calls for a shot, Katana wants whiskey, Croc and Boomerang settle for beer, Harley asks Diablo wants and he prefers water which she jokes, "is a good idea." The scene was featured in the trailers, but in the movie it cuts directly to Deadshot's speech about them all almost pulling the mission off.
Removed several scenes with the Joker to repaint his relationship with Harley as more loving rather than abusive.
Joker and Harley get into an argument after he rescues her in the hijacked helicopter. In early cuts he reportedly pushes her out to kill her, then the helicopter gets shot down. This was apparently reworked into the helicopter getting shot down first and Joker pushing her out to save her.
Joker returns during the final battle in the subway station, face half-burnt from the helicopter crash, which apparently leads to a brief altercation with the Squad. He calls for Harley to escape with him but she refuses for once in order to help her friends, and the Joker escapes after throwing a live grenade at the group to cover his own escape.
I can definitely see why the whole twisted and abusive Joker/Harley relationship was dialed down. Besides for Viola Davis' Amanda Waller, Suicide Squad already doesn't have the best treatment of its female characters, and not only further robbing Margot Robbie's Harley Quinn of her personal narrative agency but also making her the type of person who just keeps returning to an abusive relationship, is not the kind of image WB wants to have out there for a breakout character like this.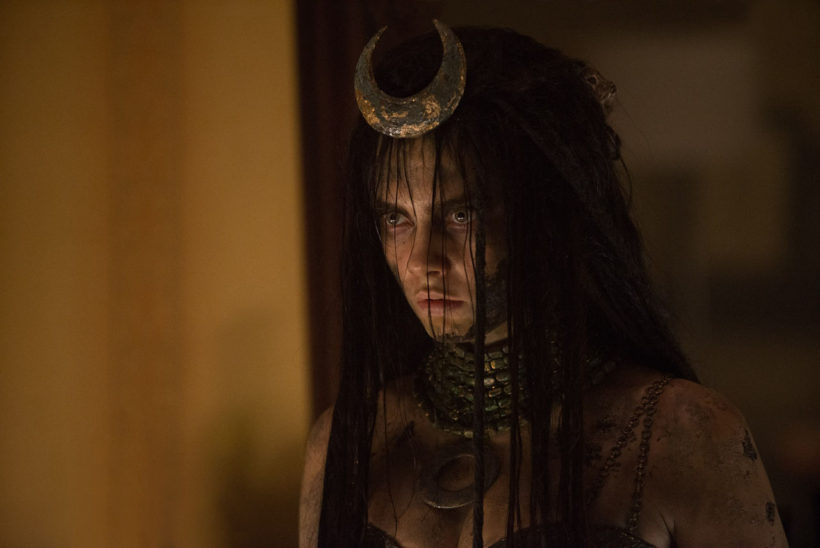 Things play out pretty differently in the film's novelization as well, as another Reddit user found out (via CBM), with a lot of puzzling plot holes filled in or characters that were given very little to no development actually fleshed out. Here's a list of all the differences.
The story begins with June Moone investigating the caves. She's being haunted by nightmares of a woman. She's traveled half way around the world to search for something that potentially may not exist. She knows the name 'Enchantress'. She is accompanied by two people, Manuel and Luis, mountain guides she has worked with for several years. She can also speak Spanish. The mountain guides refuse to go into the cave with her. It seems like June has been plagued by these dreams for a long time.
The story then goes to Arkham Asylum where it has been a peaceful night, until masked thugs descend from helicopters into the courtyard. They kill all the guards. The thugs are looking specifically for Harleen. "Doctor Quinzel. How nice of you to join us. You're looking… good enough to eat. Figuratively speaking, of course. I'm strictly vegan. At least today". The Joker then implies that the electroshock therapy is revenge for her doing it to him, and 'scorching what few dead and faded memories I had into a sizzling knot…'. In the film Harley seems to not fear the Joker but in here she's pleading for him to let her go. But then she starts to enjoy it, asking for more pain and pleasure.
Then we go to Deadshot who is out in town. He gives coupons to homeless men and then watches them scramble to get them. We get the scene with him preparing to shoot the guy.
Then we get the club scene which is largely unchanged.
A scene with Deadshot and his daughter that was in the movie, but also him arguing with his ex-wife, and then Batman.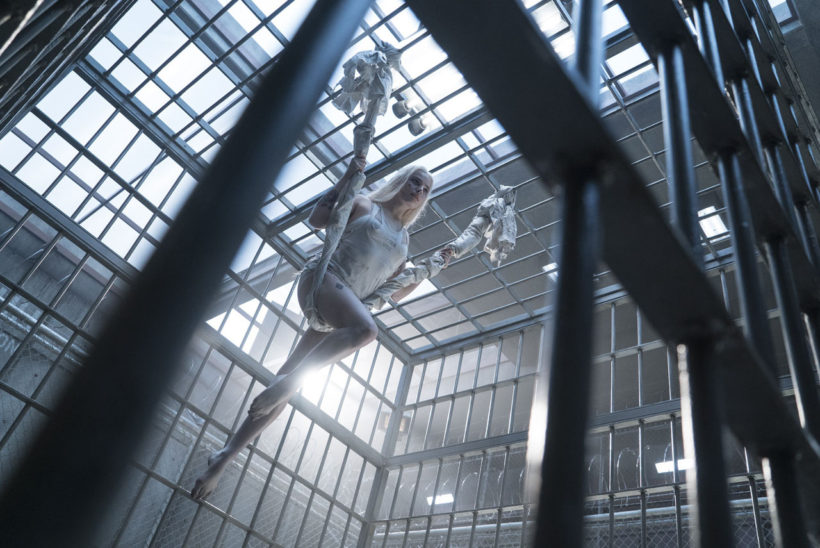 Then the Joker and Harley in the car. We find out why the track is called 'You can't make my teeth hurt' and the line 'Hope you've got insurance'. The Joker doesn't give a shit and laughs at the fact that he drives into Gotham river leaving Harley to die. Batman says 'Joker took something important from me. It's my turn'.
Then Harley in Belle Reve and Deadshot, being taken by Griggs.
The Ace Chemicals scene is extended. It's implied the Joker makes her jump off as a joke, but then changes his mind similar to the film.
He (Joker) manages to jump out of the helicopter. The helicopter crashes into a bank building. He laughs knowing that money is burning inside. 'God, I love the smell of burning cash in the morning'. I haven't read up to there yet but from a search it appears that he's not in it after that which I find confusing. I'll keep reading. The story has the same ending, though, with the Joker breaking Harley out.
Description of the extended Ace Chemicals scene: The scene goes as follows:

Joker points down towards the vats.
Joker: "There. I was born down there."
Harley stares down. She desperately wants the same.
Joker: "Would you die for me?"
Harley nods.
Harley: "Yes."
Joker: "No… that's too easy. Would you live for me?"
Joker smiles, scaring her.
Joker: "Will you embrace me, and only me?"
Harley nods vigorously.
Joker: "Will you bind your spirit to mine… in hate? Do you consign your soul to me? Do you laugh at the world in disgust?"
Harley: "…yes."
Joker: "Do not say this oath thoughtlessly. Desire becomes surrender. Surrender becomes power. Do you want it? Do you really want it?"
Harley: "I do. I do."
Joker: "Then goodbye, Doctor Quinzel."
Joker gestures towards the edge of the vat. Without hesitation she jumps.
Joker thinks "She's gone, forever. Problem solved." He pauses and touches his chest. He feels something. Love? Of course not. He couldn't see her floating face down and dying. Which was the original plan. He jumps down.
There's also been another aspect of Harley Quinn's character that was not in the deleted scenes or novelization, but instead exists in a blink and you miss it easter egg. Clearly I blinked, because I missed it. Luckily, Screenrant spotted that during Harley's introductory scene, when the colourful text pops up onscreen flashing her bio and rap sheet, a very quick one-liner explains that she was an accomplice in the murder of Robin. This would be the very same sidekick Robin whose graffiti-covered costume we saw in the Batcave in Batman v Superman, and who has since been confirmed to be Jason Todd. In the comics, Todd was the second Robin, but had a shortlived career after being killed off in one of Batman's most infamous stories, "Death in the Family".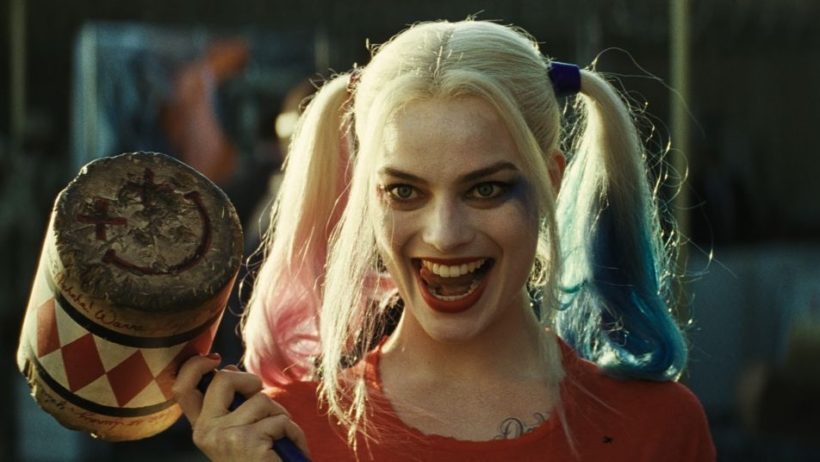 In that story (after being voted on by the actual public), Joker beats the teenage Todd to death with a crowbar. This was published in 1988, four years before Harley Quinn would debut for the first time in Batman: The Animated Series, which is why nobody really thought that she would be involved in the movie death of Jason Todd. Zack Snyder has said that the story of the dead Robin's costume in BvS will be told at some point, but rumours are that Ben Affleck's solo Batman movie will instead have something to with Arkhym Asylum, so there's no knowing if/when Harley's involvement will be addressed.
And speaking of things that need to be addressed, somebody really needs to talk to David Ayer and his crew about taking this whole method acting thing a bit too far. We had already previously heard about how Leto sent his co-stars all kinds of disgusting gifts (including condoms that may or may not have been used) in keeping with his anarchic take on the Joker. Something that co-star Viola Davis was not a fan of, as she apparently wanted to pepper spray him when they came face to face. Joel Kinnaman had a less extreme reaction, but he was also not enamoured with Leto's antics.
"He sent me some presents. He sent me a couple of used condoms. A couple of dildos. Some anal beads. Someone asked me, "Did you send him any presents back?" I'm like, "when someone sends you a used condom, I don't want to play anymore. I don't like your game, and I don't want to play."
Yeah, that game sucks. But that's apparently just the tip of this extremely messed up iceberg. i09 has the full report on all the absurdity that went down during filming, such as how the actors got into character playing these broken villains. Besides for his gifts, Leto apparently watched loops of violent crime videos, while Adewale Akinnuoye-Agbaje, who plays Killer Croc, spent his daily five-hour stretch in the makeup chair by listening to recordings of real life cannibals.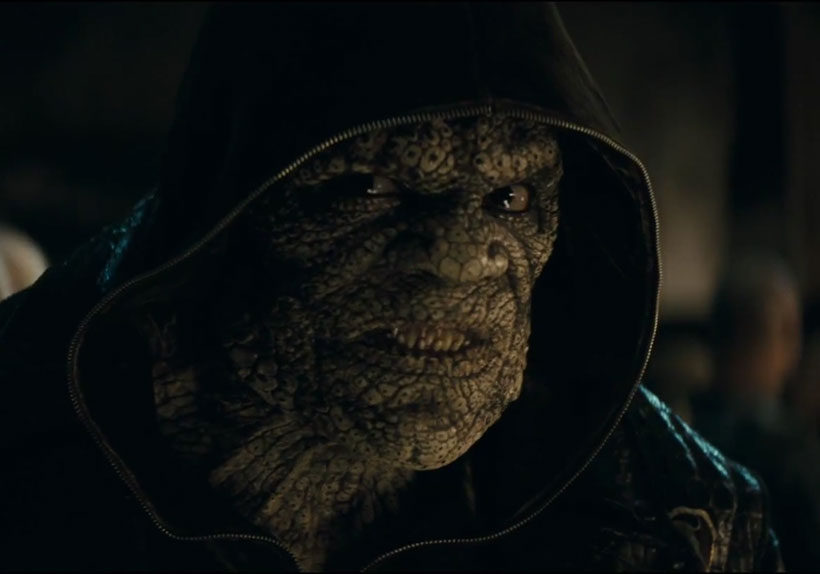 Ayer also did his bit to unnerve his cast psychologically, by changing scenes and not telling one party. One of the changes? Getting Davis to demean Kinnaman by calling him a "pussy" and other derogatory names, all so that he could genuinely "feel betrayed", and then capture that reaction camera. Ayer apparently also hired private detectives to interrogate his cast, because why the hell not?
But all of that is nothing compared to what the cast went through physically though. He regularly got the cast to fight each other. Like actual fist fights. And Ayer got involved as well, at one point punching Katana actress Karen Fukuhara square in the nose. His response to her when it happened? "You gotta block your face, Karen." How nice. Not content with just fighting Fukuhara himself, he then had the 6ft2 Akinnuoye-Agbaje take on the 5ft2 actress. Things did not go as you might expect though, as Fukuhara apparently beat the hide off the hulking actor.
The cast and crew weren't just beating up each other though, they were also trying to beat dangerous records… even when it was completely unnecessary. That scene in the movie where Joker crashes his car into a river and Batman, wearing a breathing apparatus, dives in to drag Margot Robbie's unconscious form out the wreck? Yeah, that was really Margot Robbie after being told to learn how to hold her breath underwater for five minutes, even though the scene plays out much quicker than that. Robbie though got so competitive about it, that when her stunt double told her she couldn't go five and a half minutes underwater, the Aussie actress jumped right in to try it. Luckily, cooler heads prevailed and she was stopped before things could potentially go bad.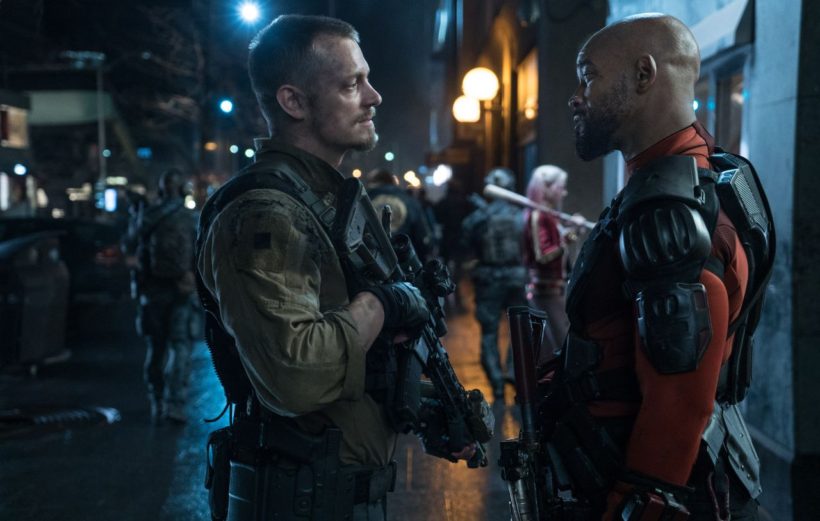 And while we're on the subject of heads… Kinnaman's Rick Flag is supposed to be the most elite of elite soldiers, so naturally he spent time doing super intense training with actual Navy SEALs. These "real life Rick Flags," as Kinnaman calls them, had him carrying ridiculously heavy packs during grueling 60-hour long training sessions while extensively sleep deprived. That's extreme, but actually par for the course when it comes to these kinds of special forces training regimes. But then things took a disturbing turn for Kinnaman.
"They'd show me videos of cartel beheadings and torture. The most awful things I've ever seen."
Wait, what? Why? What purpose would that serve, other than to maybe explain why Rick Flag looks like a strung out junkie for most of the movie? The man has seen some stuff, yo! Stuff you wouldn't believe.
If you were wondering where Will Smith was in all this craziness, he was apparently the mature one in this whole group. Sure he got tattooed with the rest of the cast, but didn't really get involved with bacchanalian happenings. He did however provide possibly the most intriguing of sound bites though.
"I've worked with a lot of casts, and I have to say that this is the horniest group I've ever worked with without question. This is the horniest cast I've ever worked with. There is sort of a viral horniness that happened with this cast."
Viral horniness? Right now there are thousands of Margot Robbie fans fervently imploring Smith to elaborate on what exactly viral horniness is and how it affected this cast! Smith isn't offering more details though, but it just goes to show that irrespective of what you may actually think of Suicide Squad itself, an all-access behind-the-scenes documentary on the making of this movie sounds like it would be the best thing ever!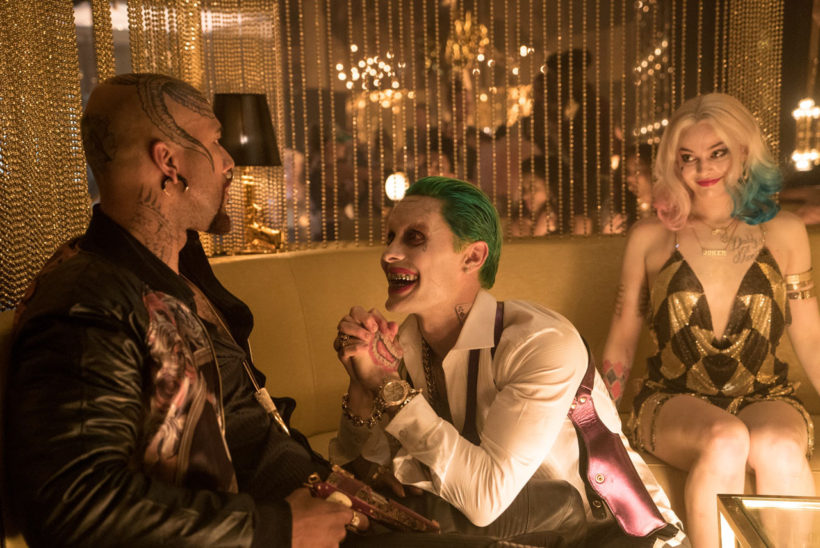 Last Updated: August 10, 2016