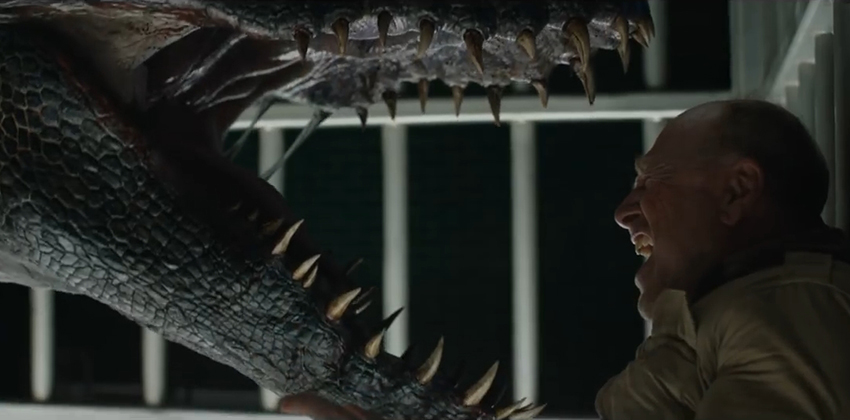 When it comes to the marketing campaign for Jurassic World: Fallen Kingdom, I'm happy to report that Universal Pictures were not liars/confused/confused liars this time around. Unlike the head-scratching snafu with the first trailer, the second preview for the sequel to 2015's box office record-busting Jurassic World showed up exactly when it was supposed during the Super Bowl show in the early hours of this morning. And it's a good 'un!
This new trailer may not have the dulcet tones of Jeff Goldblum's Dr Ian Malcolm guiding it – and really, everything is slightly less awesome without the Blum – but it does pack in some pretty toothy dino action. And really that's why love to keep coming back to this franchise, after all. It's also kind of creepy, right from the get-go, which fits right in with director Juan Antonio Bayona's claims that he wanted to make this fifth Jurassic movie the scariest of the lot. It will also be continuing some of the genetic experimentation ideas Colin Trevorrow – who directed/co-wrote the previous film, but is only penning and producing here – introduced before and then seemingly turning them up a horrific notch.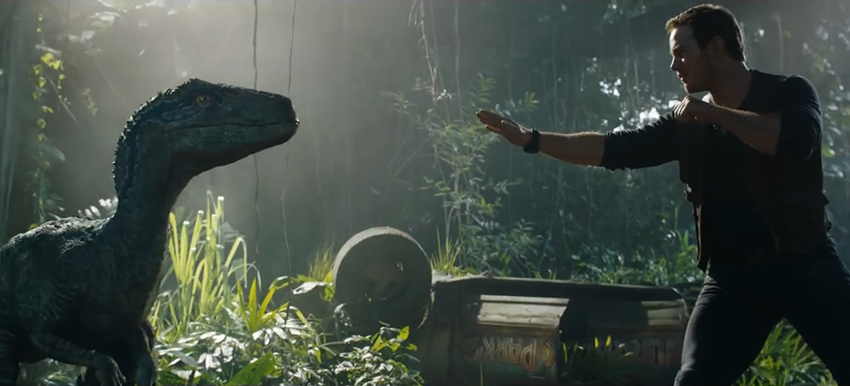 Luckily Chris Pratt's Owen Grady has brought some backup in his pet velociraptor Blue and Bryce Dallas Howard's Claire Dearing has given up on the idiocy of trying to outrun dinosaurs while wearing high heels. Oh and she seemingly has a sidekick of her own now in Justice Smith's young scientist. He's not a dinosaur, in case you were wondering, but he does have a scream that seems to transcend humanity. He's probably going to have to do a lot of that though as our heroes try to save the island of Isla Nublar as it goes volcanic and threatens to put dinosaurs on the extinction list for the second time. Check it out below.
It's been four years since theme park and luxury resort Jurassic World was destroyed by dinosaurs out of containment. Isla Nublar now sits abandoned by humans while the surviving dinosaurs fend for themselves in the jungles.

When the island's dormant volcano begins roaring to life, Owen (Chris Pratt) and Claire (Bryce Dallas Howard) mount a campaign to rescue the remaining dinosaurs from this extinction-level event. Owen is driven to find Blue, his lead raptor who's still missing in the wild, and Claire has grown a respect for these creatures she now makes her mission. Arriving on the unstable island as lava begins raining down, their expedition uncovers a conspiracy that could return our entire planet to a perilous order not seen since prehistoric times.

With all of the wonder, adventure and thrills synonymous with one of the most popular and successful series in cinema history, this all-new motion-picture event sees the return of favorite characters and dinosaurs—along with new breeds more awe-inspiring and terrifying than ever before. Welcome to Jurassic World: Fallen Kingdom.
Jurassic World: Fallen Kingdom is scheduled for release on 22 June 2018, and also stars James Cromwell, Ted Levine, Geraldine Chaplin, Daniella Pineda, Toby Jones, and Rafe Spall. Like Goldblum, BD Wong will also be reprising his role from the original 1990s trilogy.
Last Updated: February 5, 2018