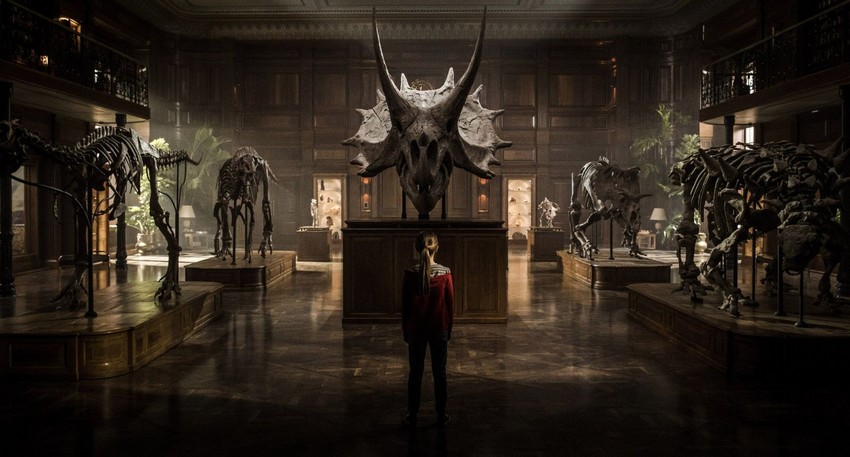 If you could catch a glimpse into our backend right now (Yeah, yeah! Laugh it up, children!) you would notice an article written by me about the first trailer for Jurassic World: Fallen Kingdom, the much-anticipated sequel to 2015's record-breaking Jurassic Park franchise revival, just sitting there in draft mode. As we usually do when we know the release date of big trailers, this was written ahead of time, so that when the trailer hits we can just slot it in and publish immediately. And that's exactly what I prepared to do when two teasers popped up online in last week stating that the first full trailer for Jurassic World: Fallen Kingdom would be dropping on Thursday. Unless you're already drunk like Gavin, you would probably have noticed that Thursday was yesterday.
So what gives? What happened to the trailer? Well, we don't know as it would appear that soon after the latest teaser very clearly, and in no uncertain terms, stated that the trailer would be out this week, Universal suddenly released a statement that this was, in fact, incorrect and there's no date set yet for its release. They have even gone as far as to actually pull down the officially released teaser video announcing the trailer release. This is the internet though, where nothing ever truly gets deleted, so you can check it out below in case you think I'm off my meds again and imagining things.
With Spanish director JA Bayona (The Impossible, The Orphanage) taking over from Colin Trevorrow (who still co-scripted with Derek Connolly) and reportedly bringing a darker and scarier tone to the franchise, as well as returning to the use of animatronics that made the 1993 Steven Spielberg directed original film such a landmark, I was incredibly stoked to get our first proper glimpse of the film. I wasn't the only one, of course, so it's all very strange for Universal to backtrack like this for such a popular film though.
This isn't like somebody accidentally let something slip in an interview. That's an official teaser trailer unequivocally stating a release day. Unless they just mean Thursday in general? So maybe Thursday, 30 November 2017, but also maybe Thursday, 11 January 2018 or any other Thursday out there? We have a different theory in the office though: They were, in fact, going to release the trailer yesterday but then realized that they need to still finish some extra pick-up shots. What could these reshoots be about? Well, if recent blockbusters have taught us anything, it's that there's only one thing that could make a highly-anticipated, mega-budget blockbuster like this stumble at the last second: Moustaches.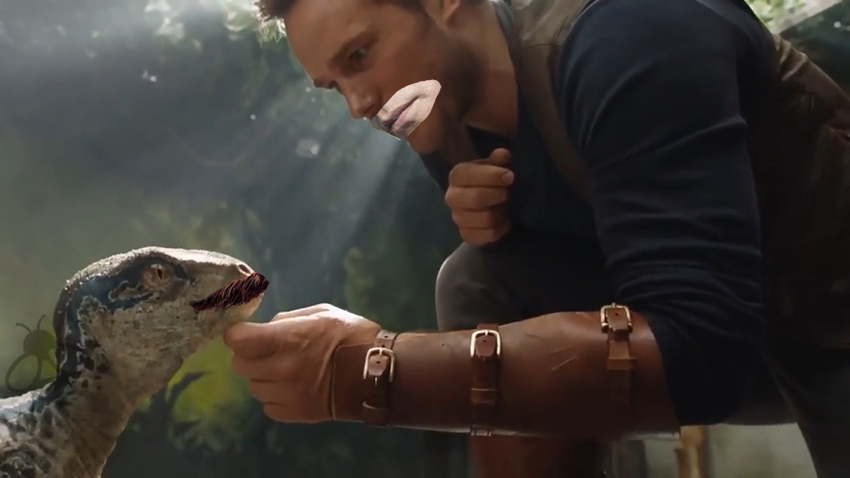 Jurassic World: Fallen Kingdom, which will be getting it's official trailer on any Thursday between now and its release date of 22 June 2018, will see the return of the previous film's Chris Pratt and Bryce Dallas Howard in the leads, with the cast rounded out by James Cromwell, Ted Levine, Justice Smith, Geraldine Chaplin, Daniella Pineda, Toby Jones, and Rafe Spall. Also appearing in the movie will be BD Wong and Jeff Goldblum, reprising their roles from the original 1990s trilogy.
Last Updated: December 1, 2017