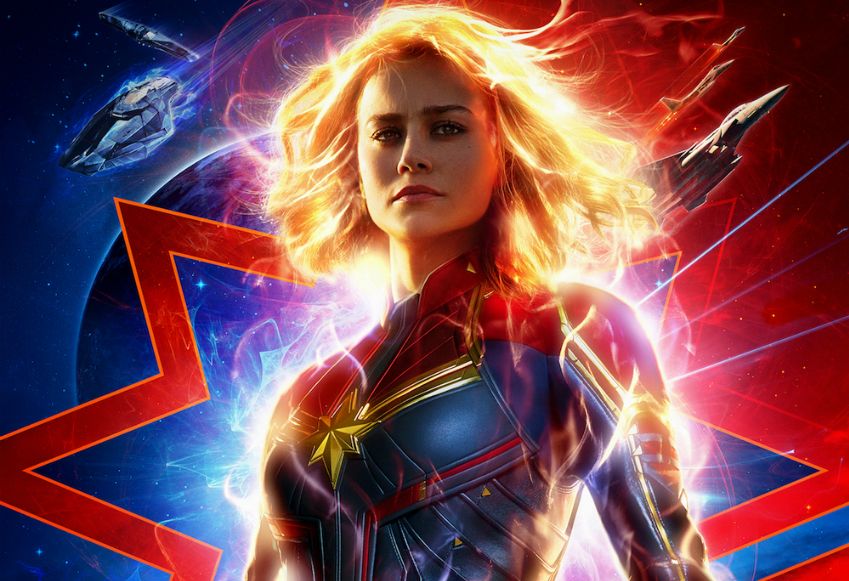 A regular reader and friend of the site who shall go unnamed for security purposes (all I will say is that his name starts with a "C" and ends in a "raig Guild") was not impressed with the first trailer for Captain Marvel due to the oddest of reasons. He doesn't like titular actress Brie Larson's voice. I'm still not entirely sure what exactly he's hearing in her speech that he disagrees with so strongly, but luckily for the next Marvel superhero movie, actions speak louder than words. And action is definitely not in short supply in a brand new trailer for Captain Marvel that blasted in last night.
Now we knew yesterday already that a new trailer was coming when the poster below was revealed, and also that this would just be the start of quite a week for Marvel as the hotly-anticipated trailer for the still-untitled Avengers 4 (please don't be called 4Vengers!) is expected to drop as well. That's in two days time though. For now, it's all about the most powerful hero in the Marvel Cinematic Universe as this latest trailer shows her full-on powered up mode kicking some serious cosmic butt! It also lays out the conflict better than the first trailer as Brie's Carol Danvers explains to a young, two-eyed Nick Fury (Samuel L Jackson with some amazing help from Marvel's digital de-aging tech) all about the shape-shifting Skrulls and their war with the "noble warrior heroes" of the Kree. We even get to see a shot of Ben Mendelsohn's unknown baddie in both his native Skrull form and his human form, while glimpses of shots featuring Jude Law, Annette Bening and more show us just how Carol's origin story has changed from the comics. One that somehow hasn't changed? The helmet! And I'll be damned if they didn't pull off easily the most difficult part of Captain Marvel's costume damn well.
Check it out below!
Set in the 1990s, Marvel Studios' "Captain Marvel" is an all-new adventure from a previously unseen period in the history of the Marvel Cinematic Universe that follows the journey of Carol Danvers as she becomes one of the universe's most powerful heroes. While a galactic war between two alien races reaches Earth, Danvers finds herself and a small cadre of allies at the center of the maelstrom.
Captain Marvel is directed by the team of Anna Boden and Ryan Fleck, who also co-wrote the screenplay with Geneva Robertson-Dworet and Jac Schaeffer. The film also stars Ben Mendelsohn, Djimon Hounsou, Lee Pace, Lashana Lynch, Gemma Chan, Rune Temte, Algenis Perez Soto, Mckenna Grace, and Annette Bening. It is scheduled for release on 8 March 2019.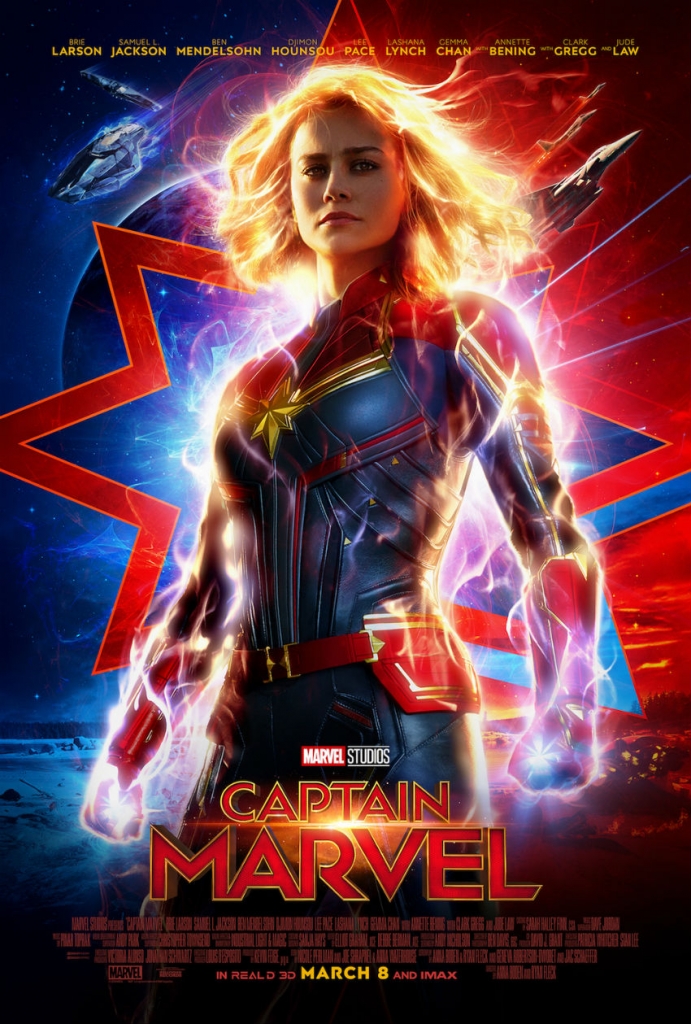 Last Updated: December 4, 2018