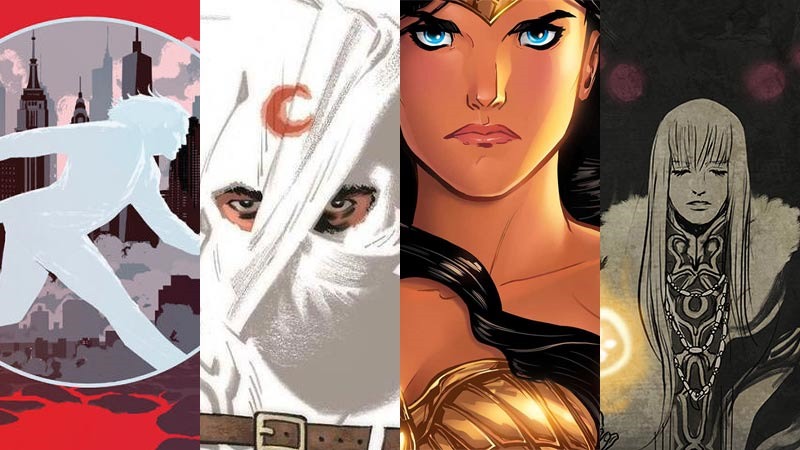 2016 is almost over, and like me, you might have some plans for the last few days of the year. And I do! Specifically, a date with a hammock outside while my trusty cat sleeps on top of me while I read a few comic book sagas. 2016 may have been terrible for humanity, but it was terrific for the greatest art form known to our species.
Comic books were alive and better than ever, with the likes of Valiant, Image and Dark Horse giving DC and Marvel not just a run for their money but utterly trouncing them as well in the quality department. Choosing just ten of the best comic books of the year was a challenge, but if you're willing to sit down and enjoy a fine adventure across a wide variety of genres, then here's a few of the best comics to emerge this year.
Ivar: Timewalker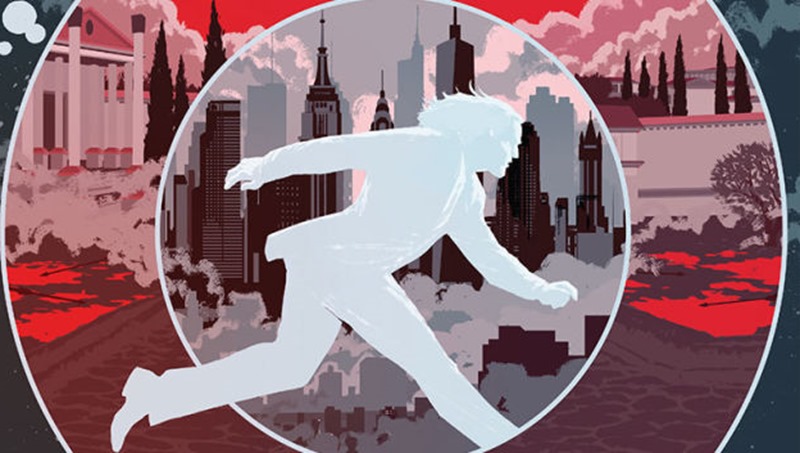 Struggling to find a dose of Doctor Who this year to tide you over until Peter Capaldi returns properly with a brand new series in 2017? Then Ivar: Timewalker isn't just the fix you need. It's the replacement that you've been waiting for. Imagine time travel adventures without consequence, as the eldest brother of Valiant Comic's legendary trio takes the spotlight in a series that travels from the dawn of time through to the end and beyond.
Beautifully realised by artists Pere Peréz and Andrew Dalhouse with a script from Fred Van Lente that works in a glorious full circle, you should be running right now to catch a glimpse of the Timewalker.
The Vision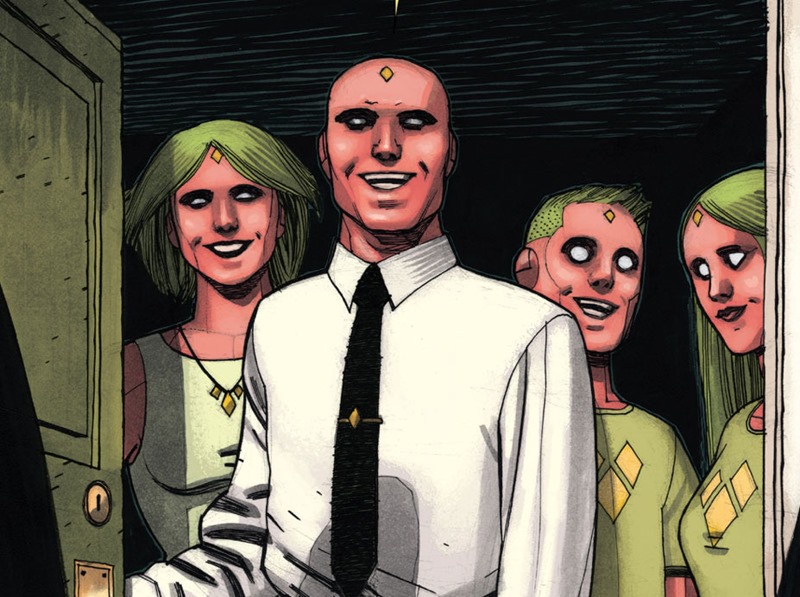 Over the years, the Vision has been a pawn of Ultron and an Avenger. But this year, he tried his hand at something else: Creating a family. With a synthetic wife and two children, the Vision should have easily found happiness. But as he discovered, normal life is fraught with danger and mystery as he found his small universe crumbling around him in a suburban sci-fi horror that has to be read to be believed.
Moon Knight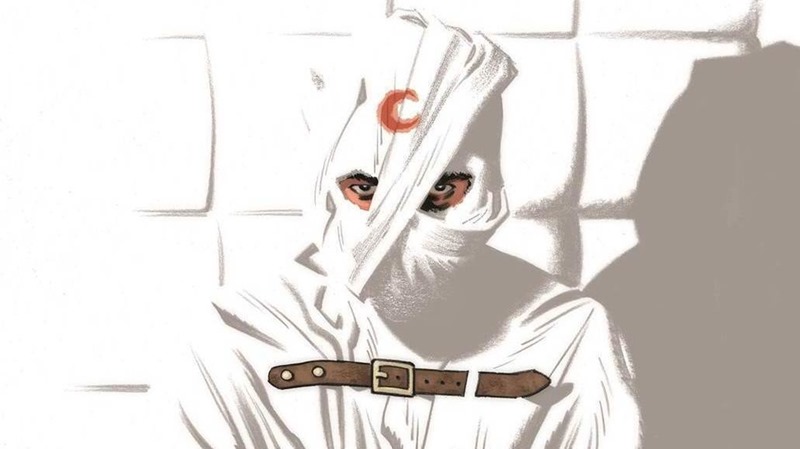 Even if you had super-powers, you'd have to wonder just what kind of a person would willingly use them to punch crime every night. But somebody who patrols the streets without much protection in a world where supercrime is a part of everyday life? There's clearly something wrong upstairs with any such individual, an idea which Moon Knight continues to examine with its lunatic star Mark Spector.
Gripping, brutal and trippy, Jeff Lemire's take on the very visible vigilante of the Marvel universe is an intriguing analysis of what it takes to put on a mask every night and risk life and limb in pursuit of justice.
The Legend of Wonder Woman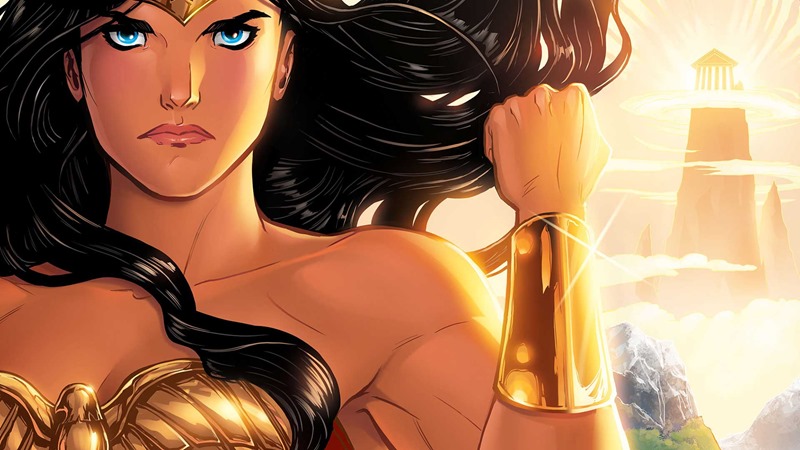 Just who is Diana Prince? That's the question that DC has been asking for years now across numerous reboots, but it was finally answered this year when Renae "The Last Unicorn" De Liz took a stab at the history of this iconic character. What followed wasn't only a gripping reboot of her origin on the island of Themyscira, but a discovery of why Wonder Woman is such a fantastic role model.
Why she's more than just a star-spangled costume and bullet-blocking wristbands as De Liz created the definitive introduction to a core member of DC's holy Trinity that was built on a foundation of respect. Also, the entire book just looks fantastic from start to finish. What more could you ask for?
House of Penance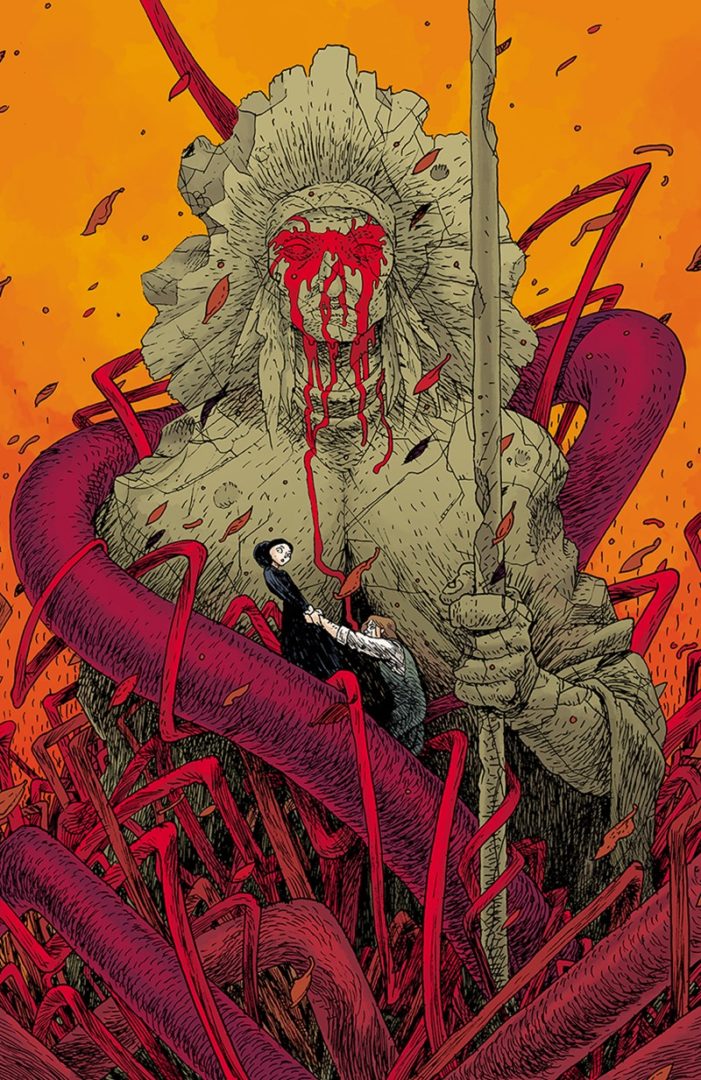 It's the turn of the 19th century, and America is wounded. Vast wars have been fought, but none as bloody as the conflict between the settlers and the Native Americans who found their tribes massacred and scattered across the land. Enter Sarah Winchester, the surviving widow of the man who helped forge the weaponry that killed the wild west.
Determined to help heal the divide of this fractured nation, Sarah sets up in a San Jose mansion that house secrets and mysteries most terrible, in a series that reads like fine art under the guidance of Peter Tomasi and looks deserving of an exhibit in the Louvre thanks to the majestically detailed pencils of artist Ian Betram. It's gothic to the extreme, but there's a story here waiting to be told that quite possibly could not exist outside of this medium.
The Mighty Thor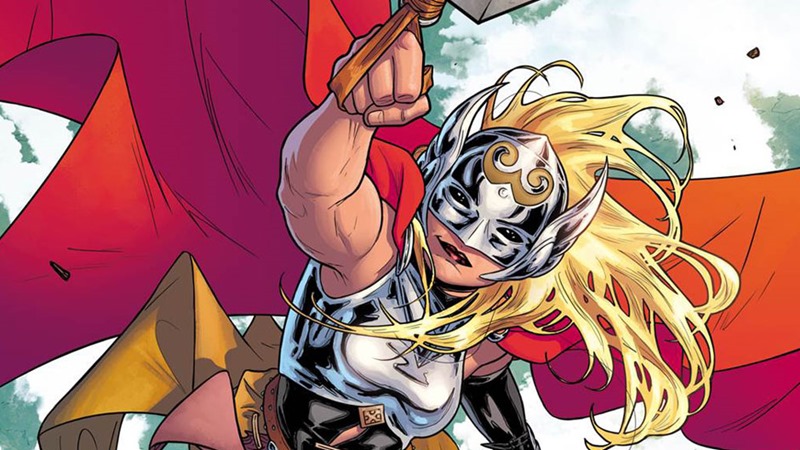 There may have been a ton of controversy when Thor switched genders, but the aftermath of that brouhaha resulted in Marvel comics at its best: Sprawling, grand adventures with an emphasis on fun as writer Jason Aaron created a new mythology for the maiden of thunder. But it's the art from Russell Dauterman that really sells this realm-travelling epic, as the latest Thor is more than just a good book to read and gawp at. It's downright mighty in every detail.
The Wicked + The Divine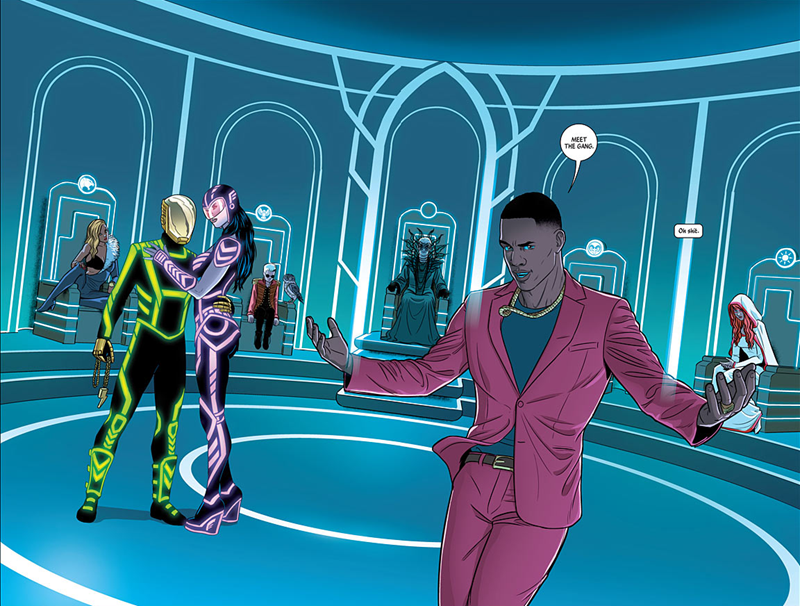 The old gods are back, and they're worse than ever before. In a world where gods are worshipped as celebrities, the pantheon of old is now neck-deep in adoration, parties and paparazzi for a mere two years before their time on this planet is up. But somebody isn't keen to see the gods walk again, and has begun murdering the immortals.
Writer Kieron Gillen and artist Jamie McKelvie weave a complex tale here, but The Wicked + The Divine never disappoints, managing to somehow blend twists with cutting edge commentary on the celebrity worship of our culture today that oozes pure coolness on every page.
All Star Batman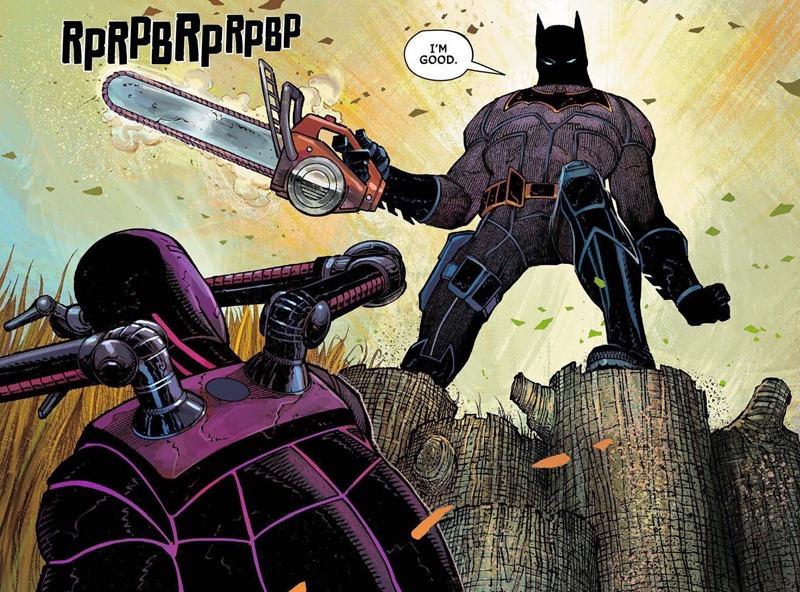 Batman has been a constant thorn in the side of Gotham City crime, but All Star Batman finds the caped crusader outside of his comfort zone. With a fresh new spin on eternal nemesis Two-Face and his obsession with the duality of man, Scott Snyder once again proves that he truly knows exactly what ticks under the cowl of the Batman, while John Romita Jr's experienced art shows that in a way, we're all as ugly on the inside as Harvey Dent is on the outside.
Paper Girls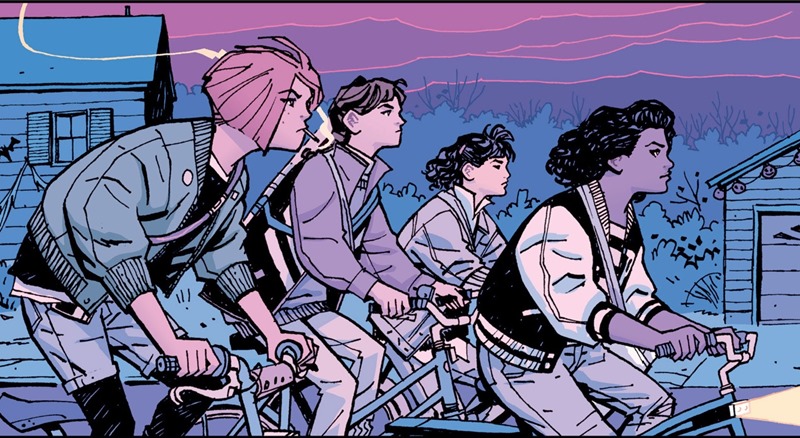 Couldn't get enough of Stranger Things this year? Then give Brian K. Vaughn and Cliff Chiang's Paper Girls a spin! All the drama of the 1980s, mixed with wacky science fiction, time travel and friendship combine in this brilliant coming of age tale. The story is unforgettable, the art is on point and the camaraderie between the four leads is a master-class in characterisation.
Monstress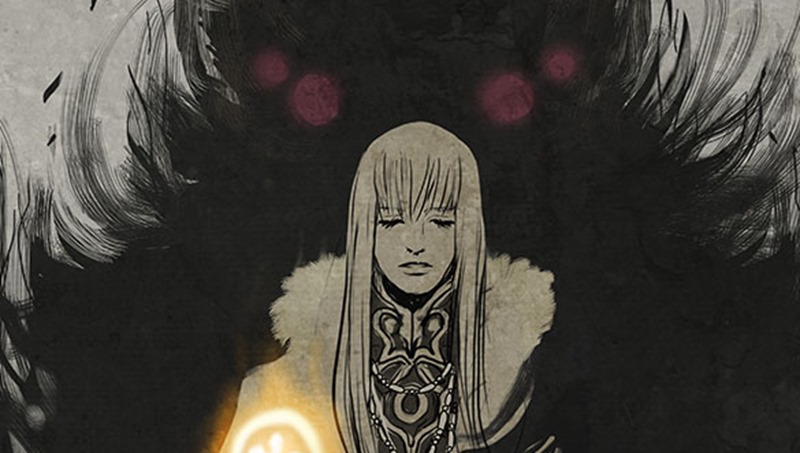 There's something dangerous lurking inside of Monstress, as the darkness of humanity gets spotlighted in this series from Marjorie Liu and Sana Takeda. But when mankind gets mixed up with all manner of supernatural threats along with human trafficking, warfare and medical experimentation, that's when the crap truly does hit the fan.
Easily the darkest entry on this list, the mythology that spins out of these disturbing tales is one that benefits anyone who is in for the long run, as Monstress doesn't hold back on its layered plots and characters who'll have you questioning if there is such a thing as the decency of the human spirit after all.
Last Updated: December 12, 2016