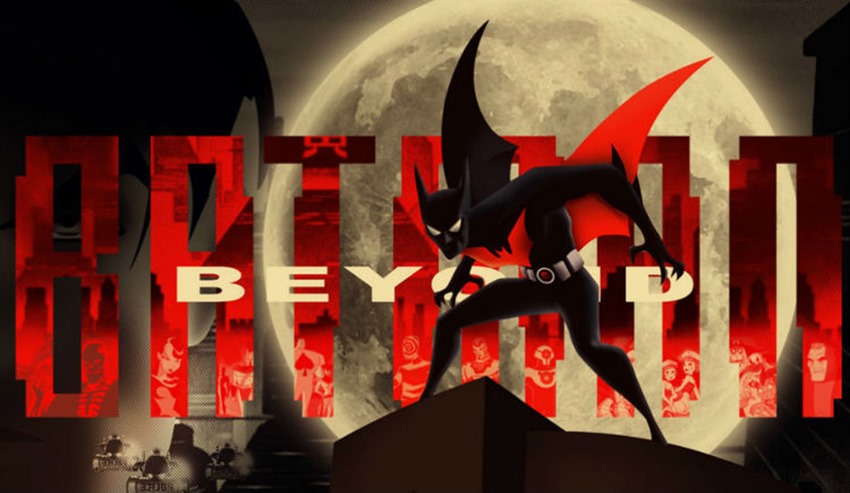 Some of your happiest moments from your childhood come from when you were raised by your true parent: Television. Back in the day, television would gift you with hours worth of entertainment, especially in an age where superhero cartoons would all battle it out for your attention. The best way to grab your eyeballs? With an opening minute that promised you action, spandex and guitar solos. Here are ten such intros which are somehow still brilliant today.
X-Men: The Animated Series
Close your eyes. Make certain that your room is quiet. Now listen to the SOOTHING SOUND OF MY VOICE: DADDADDALALA! DADADADADADAAA! DADADAADA!
With just that little bit of pesuedo-onomatopoeia, I've helped you remember the riff-tastic intro of a Whitney Houston song the X-Men: Animated series. Simple yet striking in its setup, X-Men: The Animated Series made its message clear right from the start, introducing audiences to the children of the atom who had sworn an oath to protect the very same people who hated and feared them Homo Sapiens? More like Homo Lame-ians.
Man, what a great setup for a cartoon, made even better by an opening introduction that amped the escalation factor up several times towards a final conclusion. You don't even need to watch the video above, because you've most likely got that intro seared into your neural pathways for all eternity. That's how you sell a great cartoon. DADDADDALALA!
Spectacular Spider-Man
Everyone knows that a Spider-Man can do whatever a spider can, but the original theme from the 1960s mem factory cartoon pales in comparison to the foot-tappingly catchy track for the Spectacular Spider-Man that was performed by the Tender Box. It's energetic, cool and manages to hit the right beats perfectly. Forget what Marvel tried to sell you this decade, this was the real ultimate Spider-Man tale here. Sensational, amazing and simply spectacular.
Iron Man
Fun fact: This intro wasn't for the first season of Iron Man but rather its second. It's also the greatest damn thing you'll ever see in your entire life. A shirtless Tony Stark literally power-hammering iron into high-tech armour that will keep deadly shrapnel from ripping his heart apart while he rocks the best mullet this side of Superman's grave? That's one intro that really makes good use of its simple metal setup and delivers on it beautifully.
Teenage Mutant Ninja Turtles (2012)
Sure most of you might remember the 1980s Teenage Mutant Hero Ninja Turtles theme, but the Nicklelodeon TV series trumps the original so badly that it's embarrassing. Funky, fun and fresh. What more could you ask for? It's not just a great track that reintroduces the turtle bros for a new generation, but one that proved itself malleable as future seasons of the show tinkered and tweaked with the intro further. Booyakasha baby.
Justice League Unlimited
The weird thing about Justice League, is that the intro for the first incarnation of that series was downright…boring. It felt epic, but the lead-up dragged on far too long and failed to really sell the idea of modern-day gods protecting humanity from the worst threats imaginable. You can only do so much in a minute and Justice League did very little.
Justice League Unlimited however, made me want to throw my Zippo in the air every time it came on. A hard rock guitar score that meant business, it righted the wrongs of the original theme so damn well that I used it as my actual ringtone for several years.
Batman Beyond
Kervyn hates me for this, but I don't think the intro for Batman: The Animated Series is that great. It's fantastic the first time you see it and downright boring every time afterwards. A good cartoon intro should be easy to watch multiple times in a row, something that Batman Beyond provied capable of. Edgy and weird, it was a dystopian future captured in a minute that was put together by the late great Darwyn Cooke.
It captured the fear of the future perfectly, while throwing in a face-melting arrangement of guitar solos for good measure.
Static Shock
I always loved how Static Shock was connected to the DC Animated Universe, yet largely unburdened by its various continuities. This was DC's Spider-Man, a smart kid with a good heart thrust into a world of powers and danger as he learnt to master not only his shocking new skills but also his high school life. The intro for Static Shock captured that feeling of youth and energy perfectly, even if the series was one of the more underrated efforts to ever come out of the Warner Bros. Animation department.
The Tick
Look, the visual side of this intro was mostly a sizzle-reel. A sizzle-reel done to the tune of the most bizarre scat music ever. I honestly don't what else to add to this, so I'll just end this bit with the Tick's favourite battle-cry: SPOOOOOOOOOOON!
Avengers: Earth's Mightiest Heroes
I'm not going to lie to you: Fight as one is as cheesy an intro to an Avengers cartoon as can be. I also f***ing love it. It's the kind of opening that Michael Bay would have for an Avengers film if he could cast Mark Wahlberg as Captain America and a pile of random rave glow sticks as the Hulk. It's also reminding me just how much we've lost since this series was cancelled in favour of…that series.
Pardon me, I need to go cry a bit.
Freakazoid
While The Tick may have an intro written by lunatics, Freakazoid still beats it hands down as an even weirder product of its time. Somehow more relevant today than it was in the 90s, Freakazoid is downright baffling humour that was way ahead of its time. Man, what I wouldn't give for that series to be reborn in the wake of today's online memetic explosion of constant connection.
But only if Freakazoid still ran around in his underwear.
Last Updated: June 7, 2017