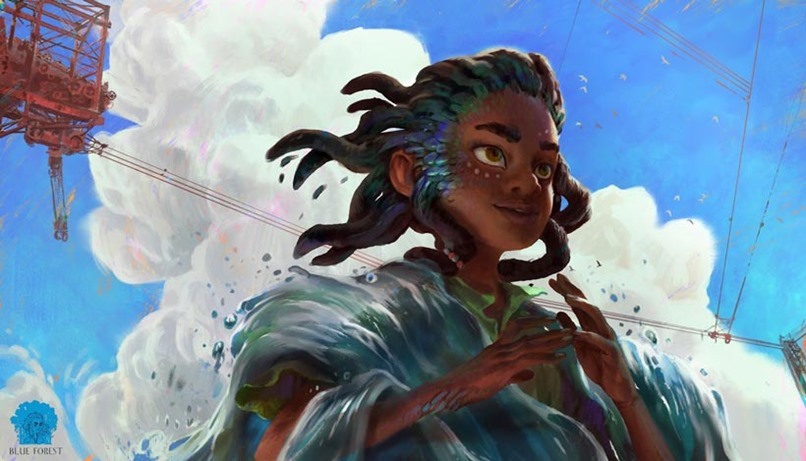 Update: The Kickstarter for Kariba is now live, so hit this link.
I don't like a lot of content from local producers. It's not something born out of a hatred for the media industry today, but rather because I want to see everyone do better, to rise up and create something truly special. So when I see comics or movies that are horribly derivative of American productions and cheesy to the extreme, I get turned off.
Just because its local, doesn't mean it has to automatically be considered lekker. That's a terrible attitude in my opinion, and one that needs to be evaluated. That being said, taking local influences, talent and style, combining all of that into something unique and then unleashing it on the public is something that interests me far more.
Take Kariba for example. In just 90 seconds, one proof of concept trailer has me wanting more of this property:
Now that, is how you pitch an idea. That is how you get people interested in your story. Not with some ham-fisted approach that forces a cliché-heavy setup down your throats, but with a combination of gorgeous art, mystery and a spine-tingling soundtrack. Feel the same? Then good news, as more Kariba is on the way, in graphic novel form.
I've got more faith in Kickstarter graphic novels than Kickstarter video games, which is what Kariba is tackling. It's not live yet, but it will be in a day or so. Cape Town based studio Blue Forest Collective will hit up some crowdfunding, looking to raise $20 000 to put the 100+ pages Kariba graphic novel together before tackling a possible feature film as well. Here's the description of Kariba from the press release:
Set in Zimbabwe, KARIBA interweaves history and mythology through an imaginative retelling of the embattled construction of the Kariba dam in the 1950s.  Daniel Clarke's grandfather, a Zimbabwean, is responsible for sparking the story idea, Clarke explains. "My grandfather told me about the repeated disasters the dam suffered during its construction, and the local legend that Nyami-Nyami, the river spirit, was angry that the dam had separated him from his wife," says Clarke.
Said story will be told through the eyes of Nyami-Nyami's daughter, "a girl named Siku who develops a friendship with the dam-builder's son, Amedeo". Any funds raised will also be matched 50% by Cape Town's Triggerfish Animation Studios. I'm keen to see how this one develops. Here's a gallery of the beautiful art of Kariba, to gaze at:
I'll update here as soon as the Kariba Kickstarter is live. Until then, go give the chaps some love on the official Facebook page.
Last Updated: March 1, 2016