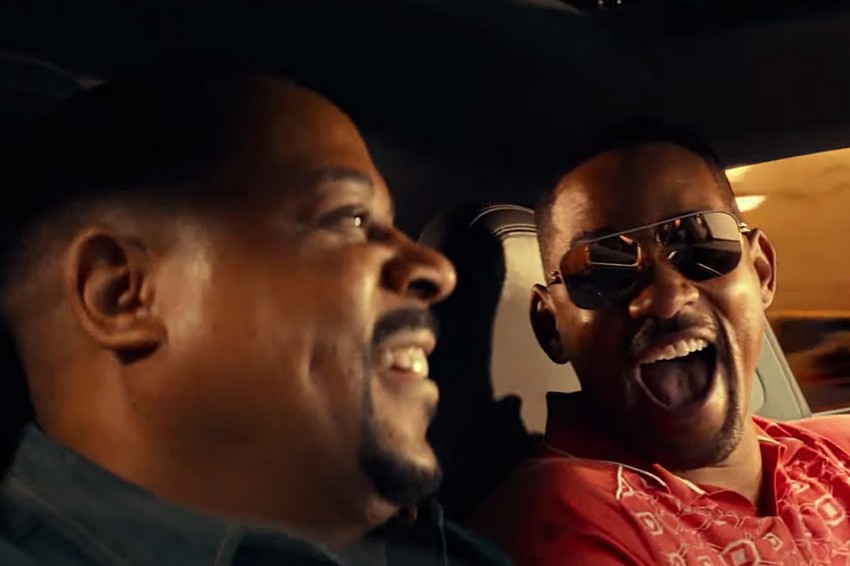 After the huge successes of 1995's Bad Boys and its 2003 follow-up, we've had nothing but talk about a third action-packed outing for Will Smith and Martin Lawrence's LA cop duo Mike Lowery and Marcus Burnette. So much talk with no results that for the longest time now, I've maintained that I refuse to believe another Bad Boys movie is real until I'm sitting in the cinema and watching the end credits roll after two hours of wise cracks and shootouts.
Well, it would appear that Smith and Lawrence want to test my resolve because the first proper evidence of this film's existence (yes, ok there were a bunch of set pics as well) dropped online last night. Check out the first trailer for Bad Boys for Life below!
So, after years and years of vapourware, we finally have some footage showing that the guys may be older but they still got that fast-talking charm. Is that enough though? We know Smith can still carry an action movie easy enough, but here Lawrence – who hasn't done anything of note in ages – is looking every bit like somebody who was last famous in a movie a decade and a half ago.
That's besides the fact that in Belgian co-directors Adil El Arbi and Bilall Fallah we have a couple of seriously unknowns whose limited cinematography shows no hints of the bombastic action filmmaking that original franchise helmer Michael Bay brought to the mix. We can see snippets of Bay-isms in this trailer, so clearly the duo are trying to nail a similar look and feel to the first two films, but maybe doing something distinct instead of a poor facsimile would be better?
For now, I'm cautious about this movie. I want it to be good though – at least better than the cacophonous Bad Boys II – as the original was a beloved film for teenaged Kervyn and I've always liked these types of buddy cop action affairs.
That's if this movie is real, of course. You still ain't fooling me, Will Smith and Martin Lawrence! I'll only believe this on 17 January 2020 when Bad Boys for Life is set to release. Allegedly.
Last Updated: September 5, 2019