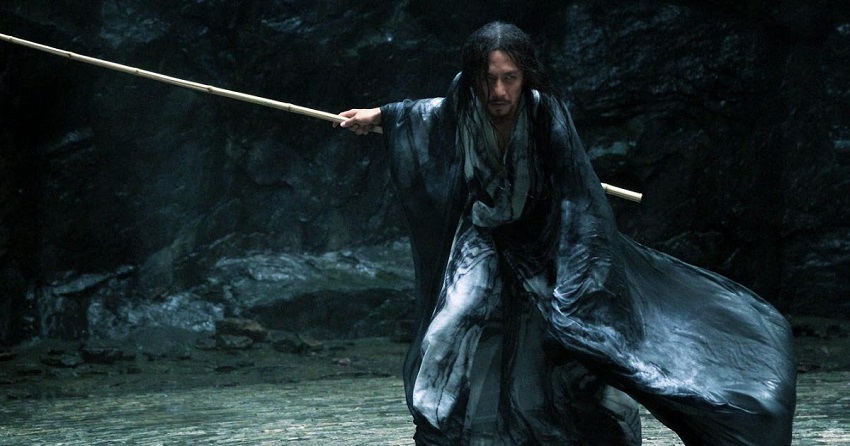 Director Zhang Yimou might've made a misstep or two with 2017's The Great Wall, but the man who brought us epic martial arts classics like House of Flying Daggers and Hero is back with his latest feature, Shadow – which should definitely not to be confused with the disastrous local Netflix series of the same name.
The official synopsis is as follows:
With Shadow, director Zhang Yimou (Hero, House of Flying Daggers) once again pushes the boundaries of wuxia action to create a film like no other, masterfully painting a canvas of inky blacks and greys punctuated with bursts of color from the blood of the defeated. In a kingdom ruled by a young and unpredictable king, the military commander has a secret weapon: a "shadow", a look-alike who can fool both his enemies and the King himself. Now he must use this weapon in an intricate plan that will lead his people to victory in a war that the King does not want.
For those who don't know, wuxia (or martial heroes in English) is a genre of Chinese fiction that tells tales of the adventures of incredible, and sometimes superhuman, martial artists in ancient China.
Let's take a look:
Gorgeous visuals, sumptuous costumes, acrobatic and physics-defying martial arts, and a cheesy, melodramatic story – this is wuxia at its very best from one of its greatest exponents. It's pure spectacle, and there's nothing wrong with that when it's executed so superbly. I really love the use of the moody, mostly-grey colour palette. It could've gone wrong so easily, leaving you unable to really see what's going on clearly, but Zhang has pulled it off perfectly.
If you're a fan of the genre, watching this is a no-brainer. What do you think?
Shadow is due to open in the US on 3 May. It stars Deng Chao, Sun Li, Zheng Kai, Wang Qianyuan, Hu Jun, and Guan Xiaotong.
Last Updated: April 17, 2019