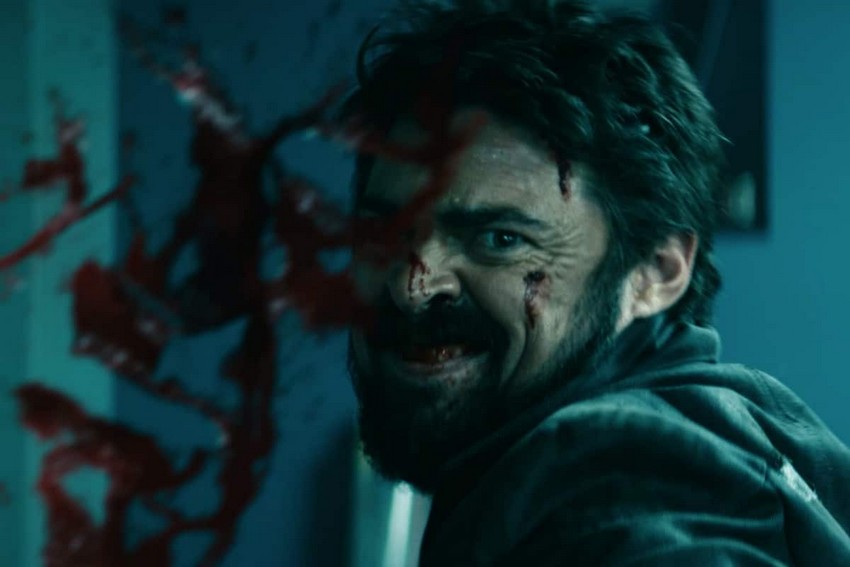 It's been just three weeks since showrunner Eric Kripke announced that principal filming had wrapped on the second season of The Boys, but Amazon is wasting no time in showing off what they've got for the return of the breakout comic book TV series. The first trailer for season 2 of The Boys dropped very late last night, bringing back Antony Starr's maniacal Homelander, Karl Urban's bad boy Billy Butcher, the rest of the dysfunctional gang for superpowered mayhem. And somehow it's even bloodier than I expected.
Also unexpected? That Amazon then took the trailer down nearly everywhere a few hours later. I have no idea why the studio pulled the ol' switcheroo, but this is the internet so nothing is ever truly gone. So we've found a reaction vid that still has the trailer embedded in its opening minute, which you can check out below. But hurry! We don't know how long it will last!
Hot damn, that looks good! (the actual trailer bit, I mean, not the eight minutes of discussion afterwards). Kripke, along with producers Seth Rogen and Evan Goldberg did an incredible job in adapting writer Garth Ennis' gonzo comic to the screen in The Boys' first season. I would even go so far as to say that it actually improved on the comic by toning down some of Ennis' more ridiculous shock-just-for-the-sake-of-shock tendencies and a making a couple of key narrative changes. As a result, the show – which is set in a world where superheroes are not just commonplace but corporate-controlled employees, and sees a group of regular humans attempt to expose the debaucherous depravities these so-called heroes actually got up to – was a massive success. And had Watchmen not come along, it would be a clear winner for Best Comic Book TV series of 2019. Well, it definitely appears to be the frontrunner for that crown in 2020.
Just exactly when in 2020 is unclear right now as Amazon is yet to lock in a proper release date. Until such time (and until they officially re-release the trailer), we can have some more The Boys goodness with a creepy short film titled "Little Homelander" that Kripke released to announce the season 2 production wrap.
Last Updated: December 6, 2019