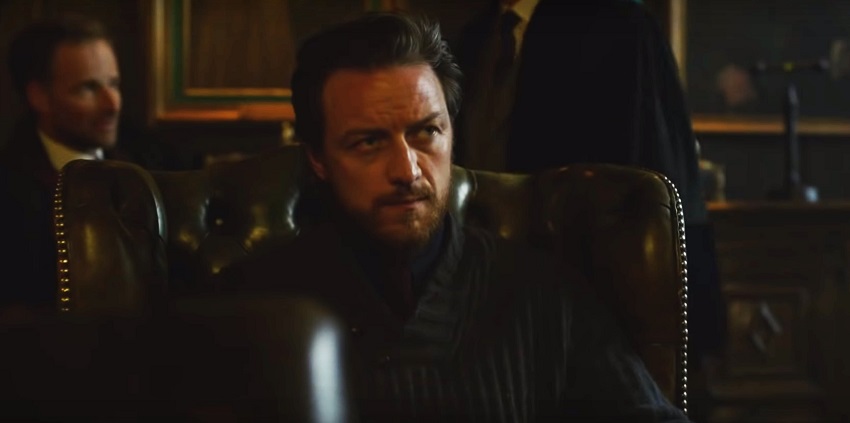 Do you know what I remember about 2007's The Golden Compass? It had a giant polar bear in it. Other than that I remember nothing about the plot or even who starred in it. The movie was also supposed to kick off a brand new young adult fantasy universe that would also rake in those Harry Potter dollars, but that dream fizzled out after the poor reception it got at the box office from both critics and fans of the novels.
For those who don't know, author Philip Pullman's His Dark Materials trilogy consists of 1995's Northern Lights (or The Golden Compass as it's published in North America), 1997's The Subtle Knife, and 2000's The Amber Spyglass. It's essentially a coming-of-age tale for a young girl, Lyra Belacqua, who lives on an alternate pre-Victorian Earth where peoples' souls can manifest externally, and are known as daemons. She uncovers a plot to poison her uncle who is researching a mysterious substance known as Dust (not spice, or sand), which could unlock the ability to travel between parallel universes. Adventures ensue. The novels have also achieved some notoriety for their very pointed critiques of religion.
That's more-or-less where it ended for a screen adaption of the novels until 2015, when the BBC announced they would be adapting the novels for TV with an eight-episode-long first season, and which has since already been renewed for a second season as well. Initially planned for release in 2017 (a date which is has obviously missed), the first season finally completed filming in December 2018 and the BBC have released a brief teaser trailer that's certainly piqued my interest.
And that's because of the very impressive cast the British broadcaster has assembled for their adaption of the work. It stars Daphne Keen (who was a revelation as Laura/X-23 in Logan), Ruth Wilson (Luther), James McAvoy (X-Men franchise), Clarke Peters (The Wire), Lin-Manual Miranda (Mary Poppins Returns). Let's take a look:
We don't see much beyond our main characters, but there's enough to see that the production team hasn't cut many corners when it came to the budget – it definitely doesn't look cheap. This really leaves me wanting to see more, and more specifically, more about how they're approaching the story and its anti-dogmatic religious overtones.
While there's no firm date as yet, the BBC's His Dark Materials is due to premiere later this year on BBC One in the UK, and on HBO on the US.
Last Updated: February 25, 2019