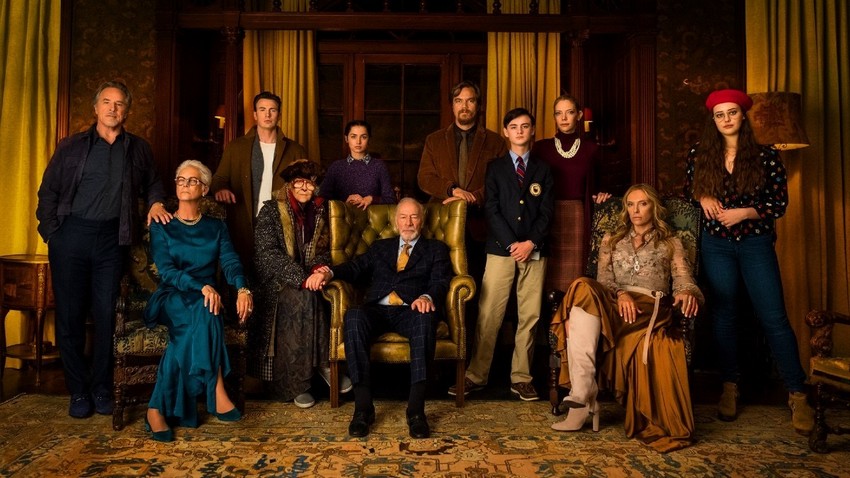 Writer-director Rian Johnson is most famous (or infamous, depending on who you talk to) for big-budget sci-fi blockbusters Looper and Star Wars: The Last Jedi, but he actually had his start in good ol' crime mystery. If you've ever seen Brick, Johnson's 2005 neo-noir effort that was his directing debut, then you know that the filmmaker has a very strong knack for puzzling out mysteries. And that is never more apparent than in his newest film, the up-to-now mysterious Knives Out, which finally got a trailer release yesterday.
Seemingly playing out like an Agatha Christie novel if penned by Quentin Tarantino, Knives Out is not so much a whodunnit as it is a whof–kingdunnit and I'm totally there for it! Even if you're one of the folks who despise Johnson for his work on Star Wars, you may still want to have a look at this for the cast alone which contains more star power than most Avengers movies. Hell, it actually has an Avenger in Chris Evans, who plays a member of a huge dysfunctional family who all come under suspicion from a Kentucky Fried detective – played by a scenery-chewing Daniel Craig – when their wealthy patriarch dies under mysterious circumstances. Check out the trailer below.
When renowned crime novelist Harlan Thrombey (Christopher Plummer) is found dead at his estate just after his 85th birthday, the inquisitive and debonair Detective Benoit Blanc (Daniel Craig) is mysteriously enlisted to investigate. From Harlan's dysfunctional family to his devoted staff, Blanc sifts through a web of red herrings and self-serving lies to uncover the truth behind Harlan's untimely death.
Damn, that looks fun! I'm a sucker for a good twisty whodunnit and with Johnson's incredibly strong flair for visuals shining through here, this looks totally up my alley. Also after this as well the unhinged brilliance of his turn in Steven Soderbergh's Logan Lucky, I'm now fully advocating for Daniel Craig to play every single one of his future roles with a Southern American twang. Yes, even James Bond.
Knives Out also stars Ana de Armas, Jamie Lee Curtis, Toni Collette, Don Johnson, Michael Shannon, Lakeith Stanfield, Katherine Langford, Jaeden Martell, and Christopher Plummer. It is scheduled for release 27 November 2019.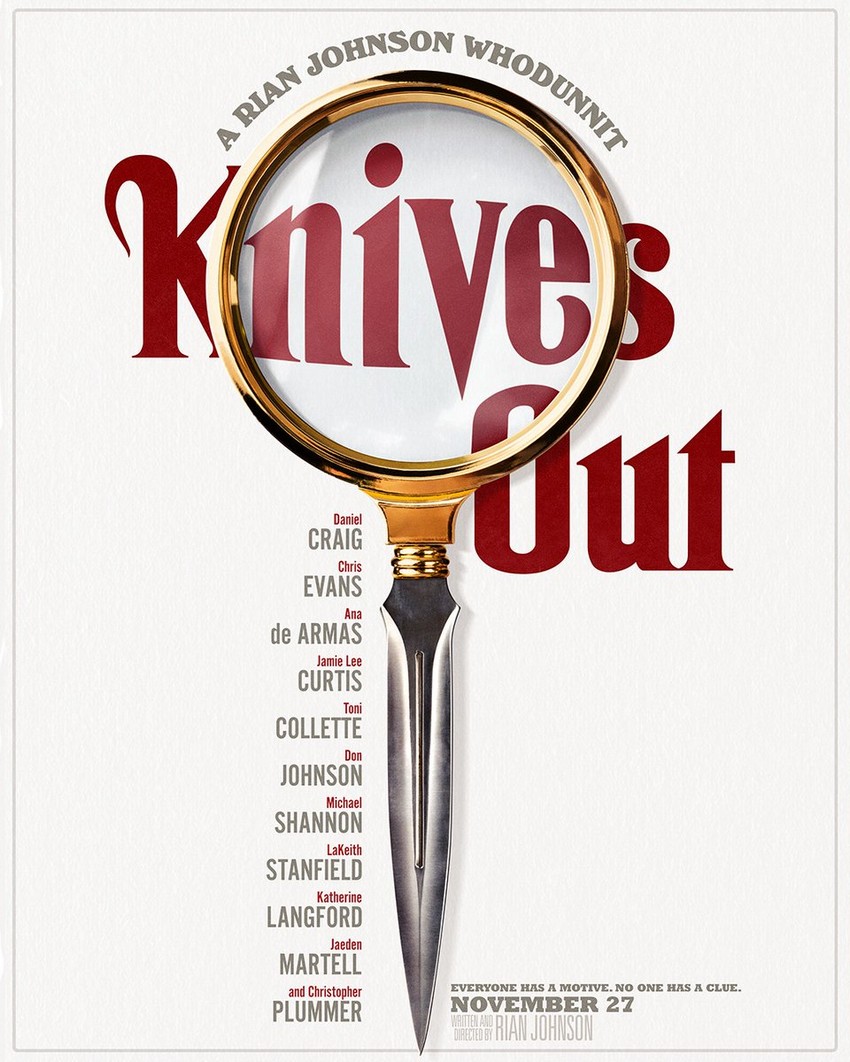 Last Updated: July 3, 2019