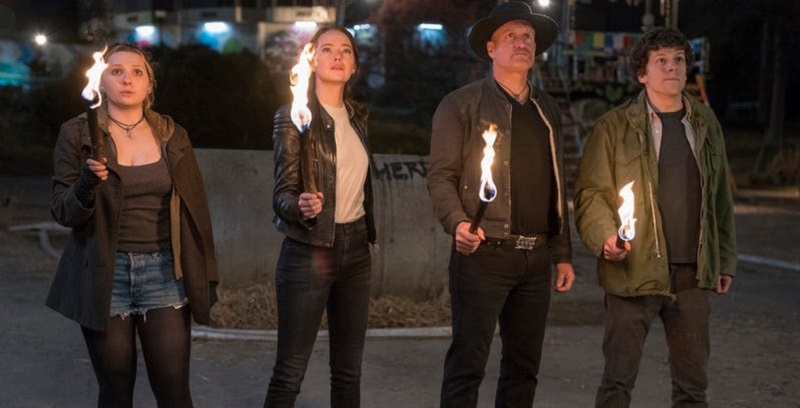 Do you know what is better than surviving a zombie apocalypse and getting to claim the White House as your own as a reward? Continuing to fight more zombies! This is exactly what Columbus (Jesse Eisenberg), Wichita (Emma Stone), Tallahassee (Woody Harrelson), and Little Rock (Abigail Breslin) find themselves doing in Zombieland: Double Tap after they take over and settle down in the ruins of America's capital. As the gang soon find out in the long-awaited sequel though, domestication can only last for so long before they want to set out to keep exploring the world, fighting more zombie, and – of course – sticking to all the rules.
It's incredible to think that it's been almost 10 years since writer/director Ruben Fleischer first introduced us to the beloved gang in the first horror-comedy Zombieland. You need to only look at how Breslin has matured to realise just how much time has passed and how accomplished the rest of the cast (outside of Harrelson who was always accomplished) has become since then. This is something that the first trailer for Zombieland: Double Tap reminds us of hilariously (have you seen such Oscar credentials for a zombie movie?).
Time may have moved on and people may have grown up, but if this new trailer for the sequel is anything to go by, the antics and fun are set to be just as rapturous as the first movie:
While Zombieland 2: Double Tap promises to feature many new kinds of undead that have evolved since the first movie, this trailer is actually light on zombie action and instead introduces us to several new characters. These include a ditzy, blonde-haired woman known as Madison (Zoey Deutch), a no-nonsense, zombie-killing warrior named Nevada (Rosario Dawson), a weed-dealing ex-musician (Avan Jogia), and a pair of characters – played by Luke Wilson and Thomas Middleditch – who are eerily familiar.
It's an interesting mix of new characters that are bound to only add to the craziness already apparent in the film. The first movie was a huge success thanks to its many laughs and a great mix of characters, and the sequel only looks to enhance that further with more of the same. You can argue that Hollywood lacks originality all you want, but sometimes, just giving us exactly what we loved all over again is exactly what audiences are looking for.
Zombieland: Doubt Tap is set to release on October 18th.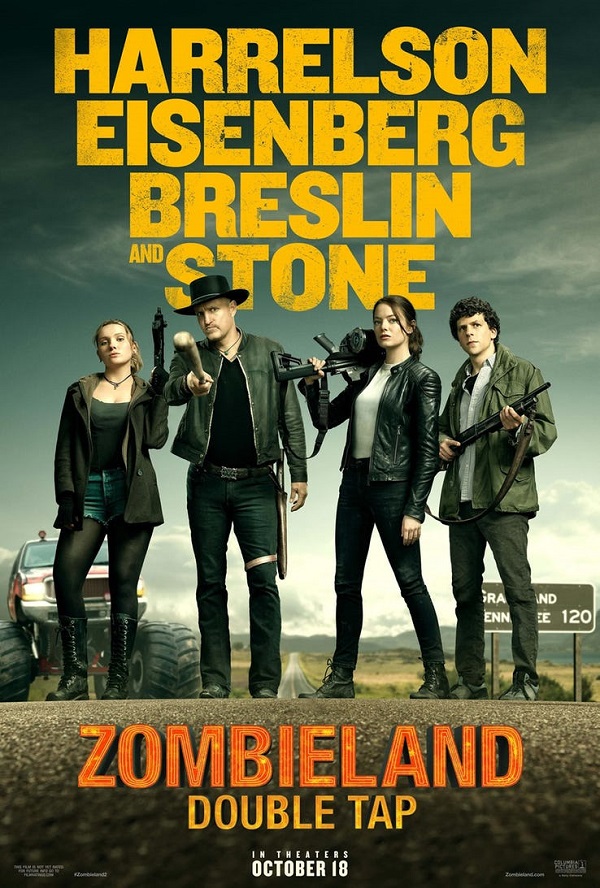 Last Updated: July 26, 2019